Skip to product information

Regular price
$409.99 USD
Regular price
$599.99 USD
Sale price
$409.99 USD
Unit price
per
Sale 31% off
Sold out
In stock
Light up any room in a modern style with the Yuna Modern Floral Floor Lamp. The lampshade is made of durable, high quality material and makes a difference wherever you place it.
View full details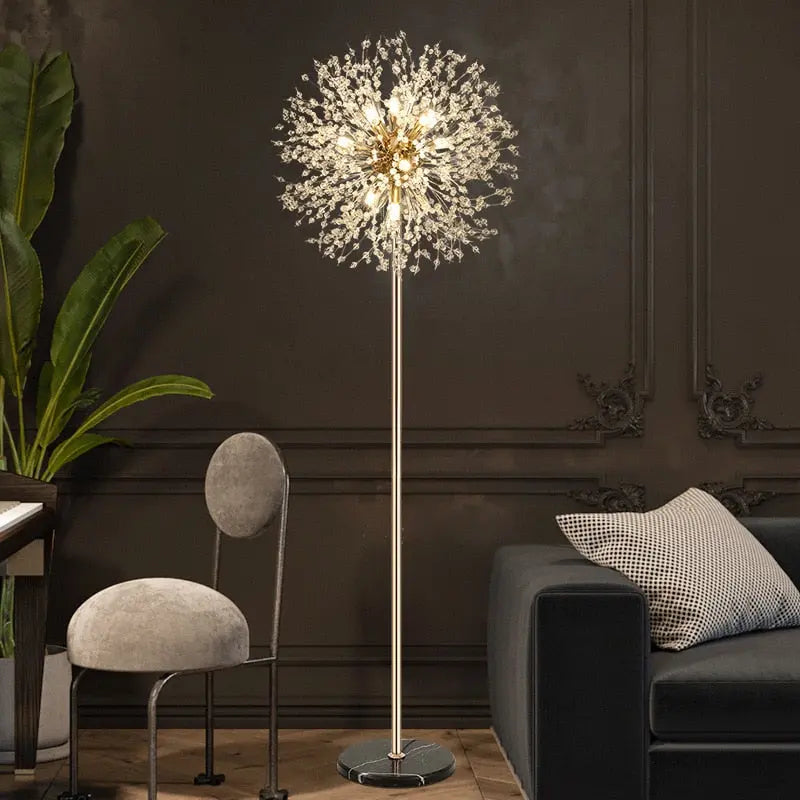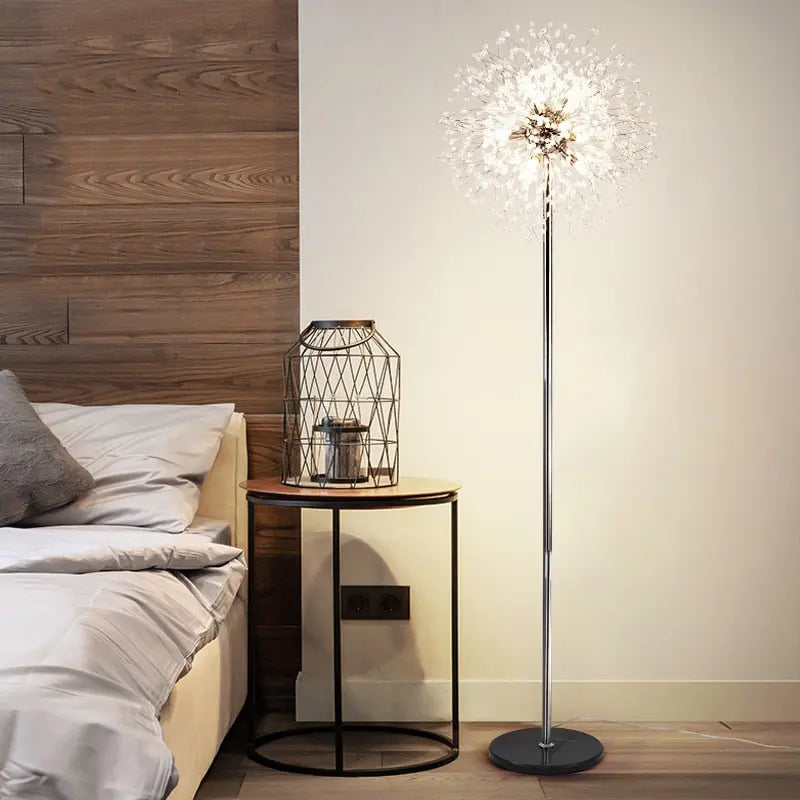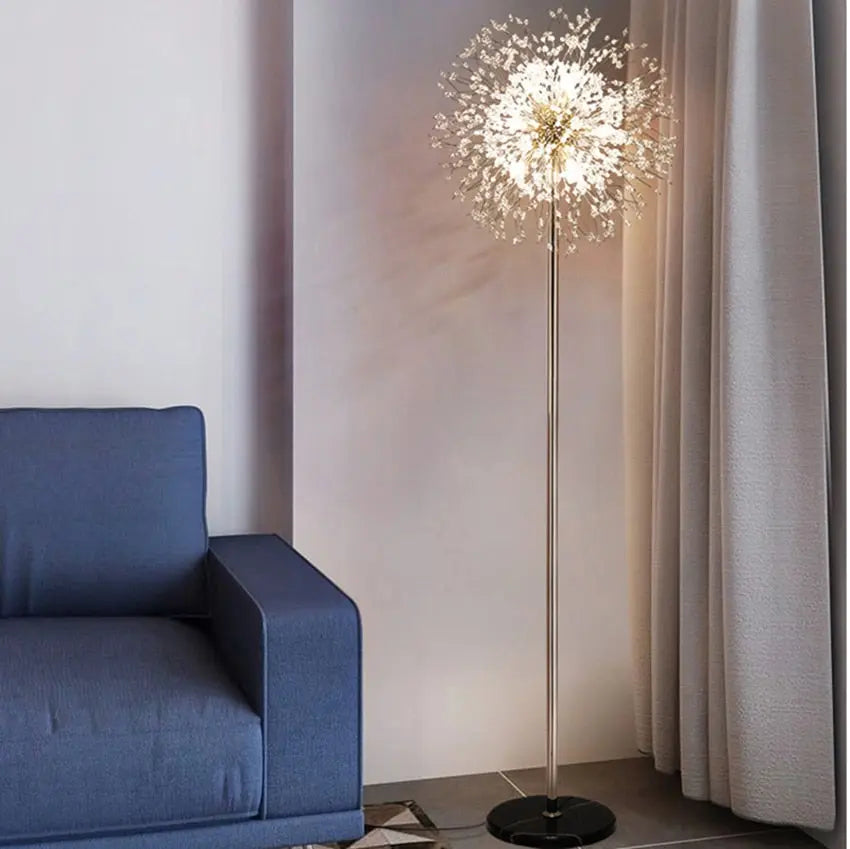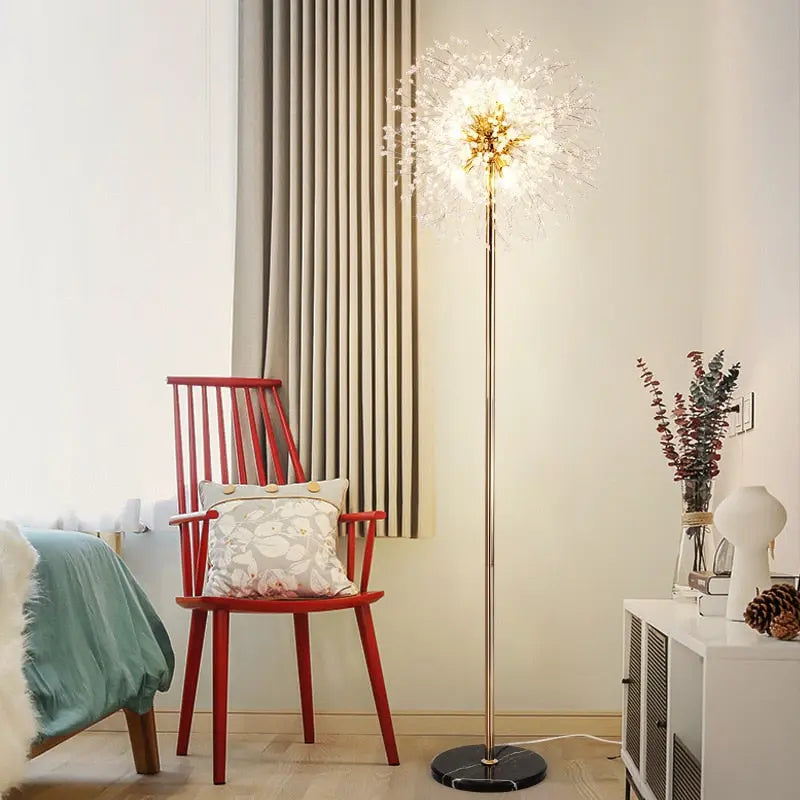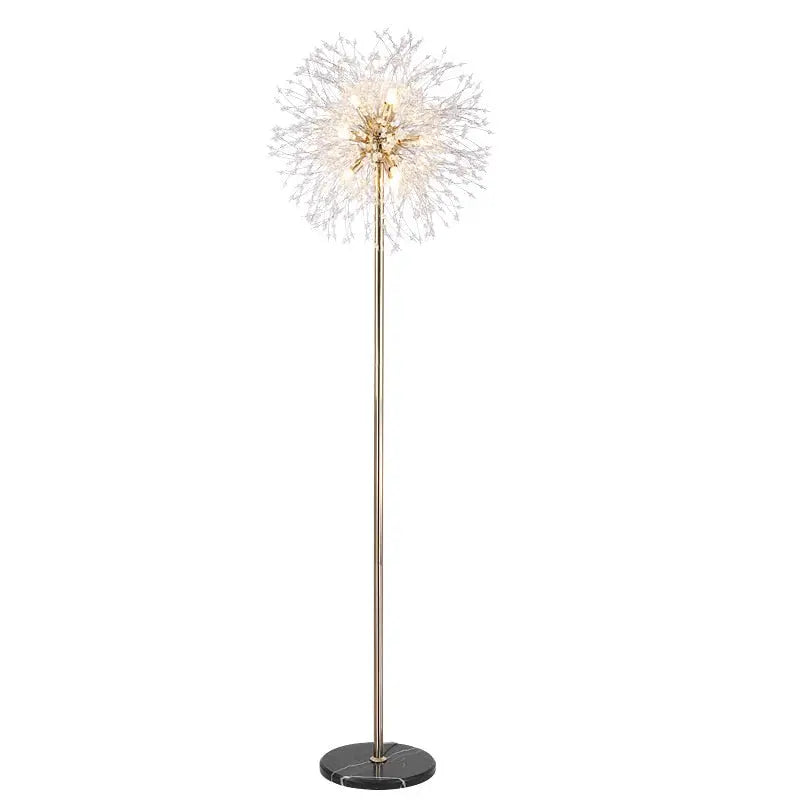 What sets the Yuna Modern Floral Floor Lamp apart from other lamps in the market?
The Yuna Modern Floral Floor Lamp is not just a lighting solution but a piece of art. With its intricate dandelion design and LED crystal display, it promises to be both a functional and decorative piece. The lamp comes in both gold and chrome, giving it a modern luxury feel perfect for a variety of home decors.
Does the Yuna Floral Lamp offer any warranty?
Absolutely! The Yuna Modern Floral Floor Lamp comes with a generous 3-year warranty, emphasizing its durability and our trust in its long-lasting design and function.
Are there any color and size variations available for the Yuna Lamp?
Yes, to cater to various aesthetics and room sizes, the Yuna Lamp is available in two distinct colors: Chrome and Gold. Furthermore, customers can choose between two sizes. Size 1 measures 15.75" in width and 64.58" in height, while Size 2 is 19.69" wide and 66.94" tall.
Is the bulb in the Yuna Floral Lamp replaceable?
The Yuna Lamp comes with LED bulbs included. Given the long lifespan of LED bulbs, you can expect them to last for many years without needing a replacement. However, if there's a need in the future, the lamp uses a G9 base type for its bulb.
Where are the ideal locations to place the Yuna Modern Lamp in my home?
The versatile design of the Yuna Lamp makes it a perfect fit for multiple areas within your home. Whether you're looking to illuminate your sofa area, bedroom, living room, dining room or even the foyer in a farmhouse, this lamp will seamlessly blend in while adding a touch of modern luxury.