Skip to product information

Regular price
$2,399.99 USD
Regular price
$2,999.99 USD
Sale price
$2,399.99 USD
Unit price
per
Sale 20% off
Sold out
In stock
Presenting the Tuya Marble Large Hanging Stairwell Lighting Chandelier by Seus Lighting. This distinctive lighting fixture showcases an elegant gold finish, perfectly complementing its lampshade with a round marble style. Catering to diverse lighting moods, it offers the flexibility to choose between the inviting Warm Light or the refreshing Cool Light options.
Depending on the grandeur of your space, you can opt for either 10 or 15 light configurations. The blend of luxurious gold with the marble-styled lampshade makes it a sought-after piece for those aiming to add a touch of opulence to their stairwells.
View full details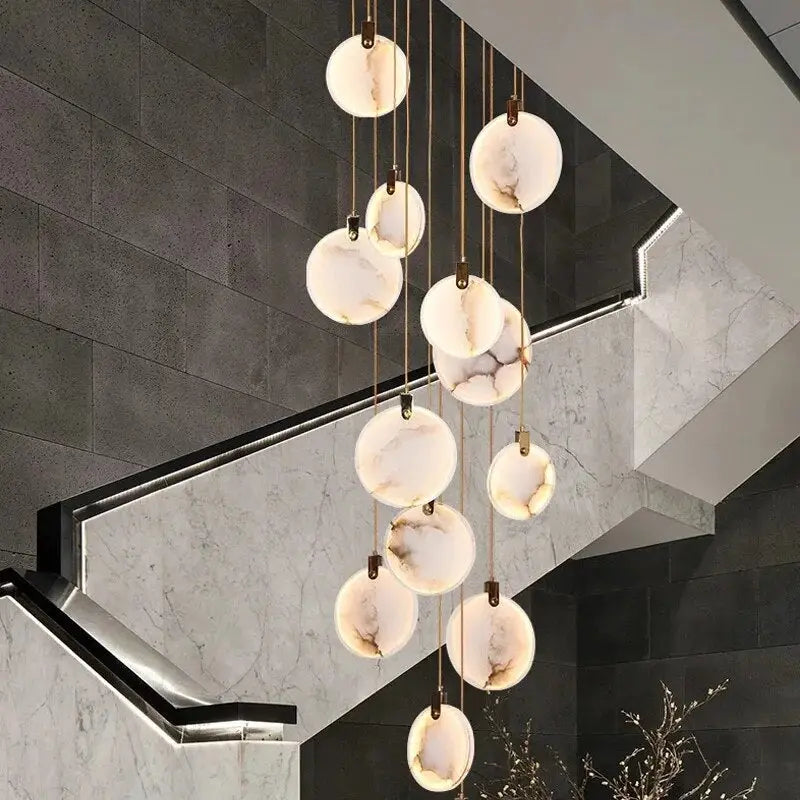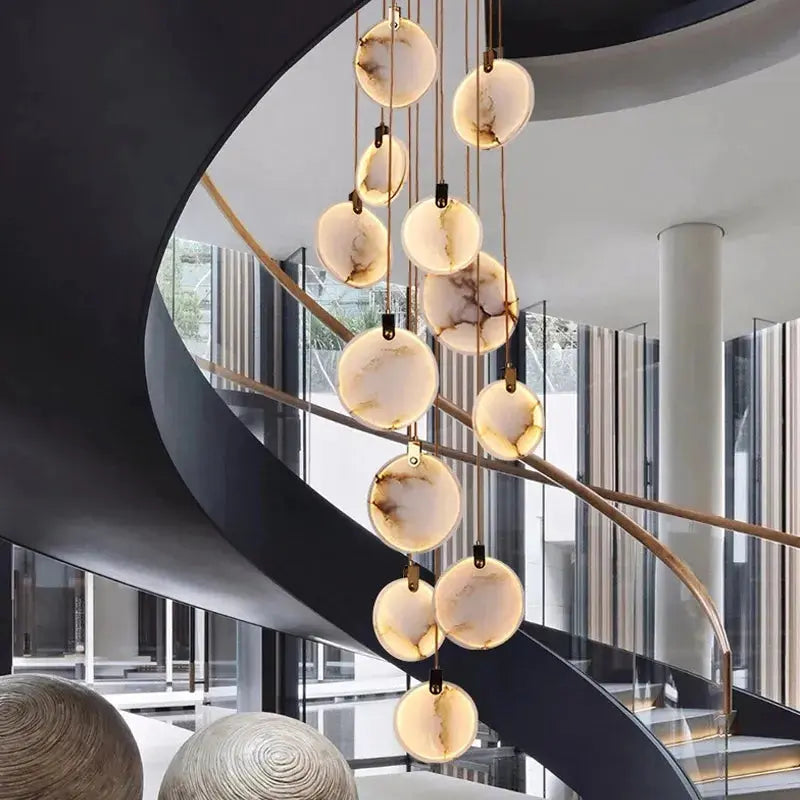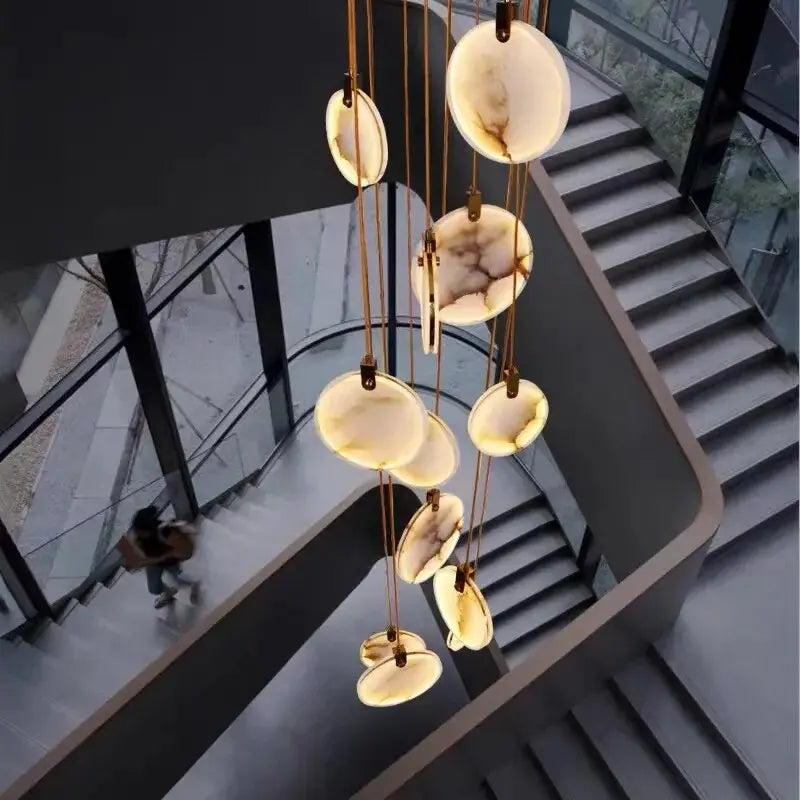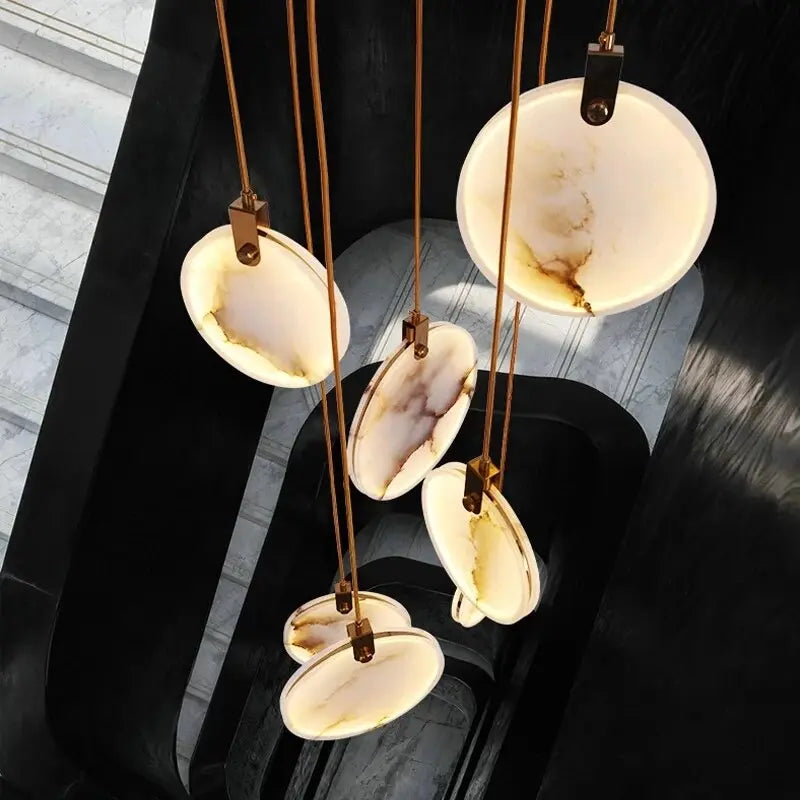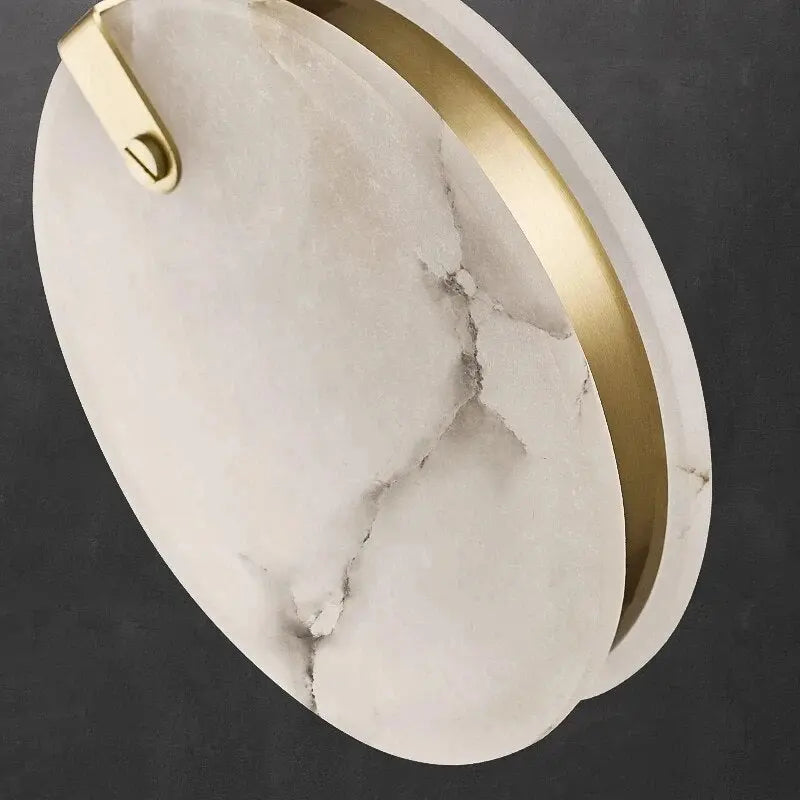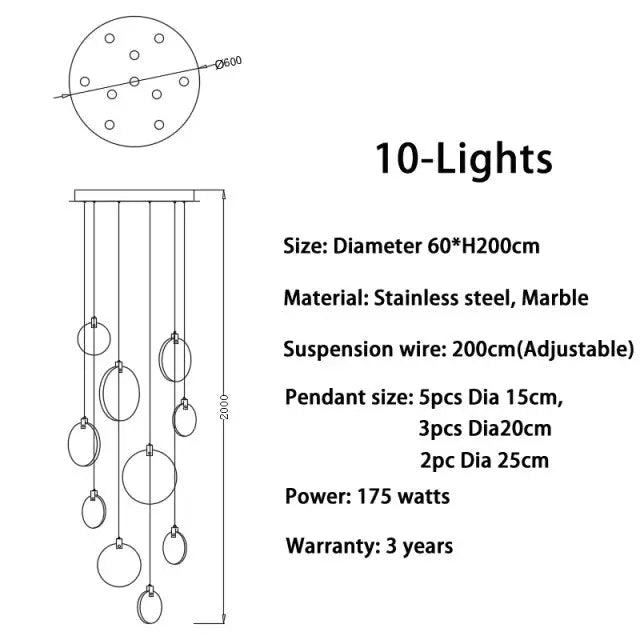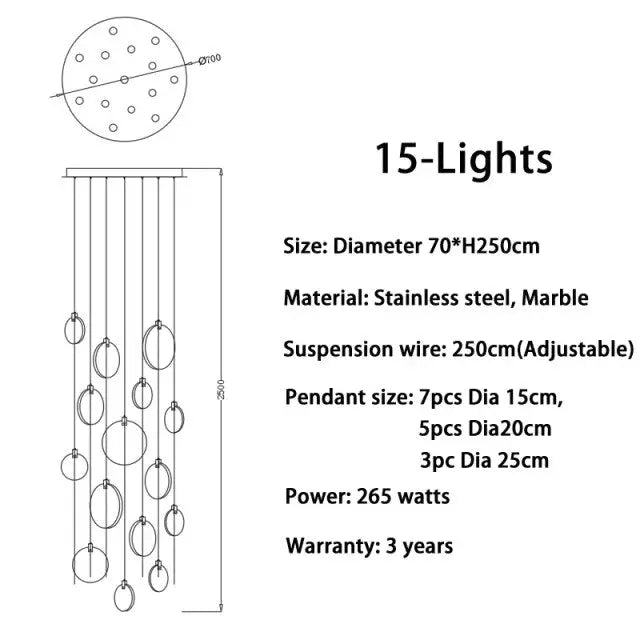 What sets the Tuya Marble Large Hanging Stairwell Lighting Chandelier apart?
This chandelier by Seus Lighting is distinguished by its elegant gold finish and a unique lampshade showcasing a round marble style, making it an epitome of modern opulence.
What lighting moods does the chandelier cater to?
It offers two lighting options: the cozy ambiance of Warm Light and the vibrant clarity of Cool White Light.
How many lights does the chandelier feature?
Depending on your space, you can select a configuration with either 10 or 15 lights.
What materials are used in the chandelier's construction?
The body is made of durable stainless steel, while the lampshade boasts a stylish marble design.
Where would the Tuya Marble Chandelier fit best?
It's designed to enhance spaces like living rooms, areas with high ceilings, staircases, villas, duplex homes, cafes, restaurants, and hotels, adding a touch of luxury to each setting.