Skip to product information

Regular price
$299.99 USD
Regular price
$399.99 USD
Sale price
$299.99 USD
Unit price
per
Sale 25% off
Sold out
In stock
Light up your space with the charm and character of the Rustic Metal Chandelier. With four brilliant energy saving LED lights, this fixture is more than just a source of light; it's an embodiment of timeless style and efficient functionality.
With multiple styles at your fingertips, this chandelier effortlessly dances between the warm tones of Farmhouse, the rough edges of Rustic, the elegance of Vintage and Classy, the raw power of Industrial, the timeworn beauty of Antique and the nostalgic appeal of Country and Retro.
Perfect for a variety of spaces, whether it be the welcoming ambience of your living room, the culinary haven of your kitchen, the intimate corners of your bedroom, the grandeur of your dining room or the welcoming space of your farmhouse, foyer or even the professional environment of your office. 
View full details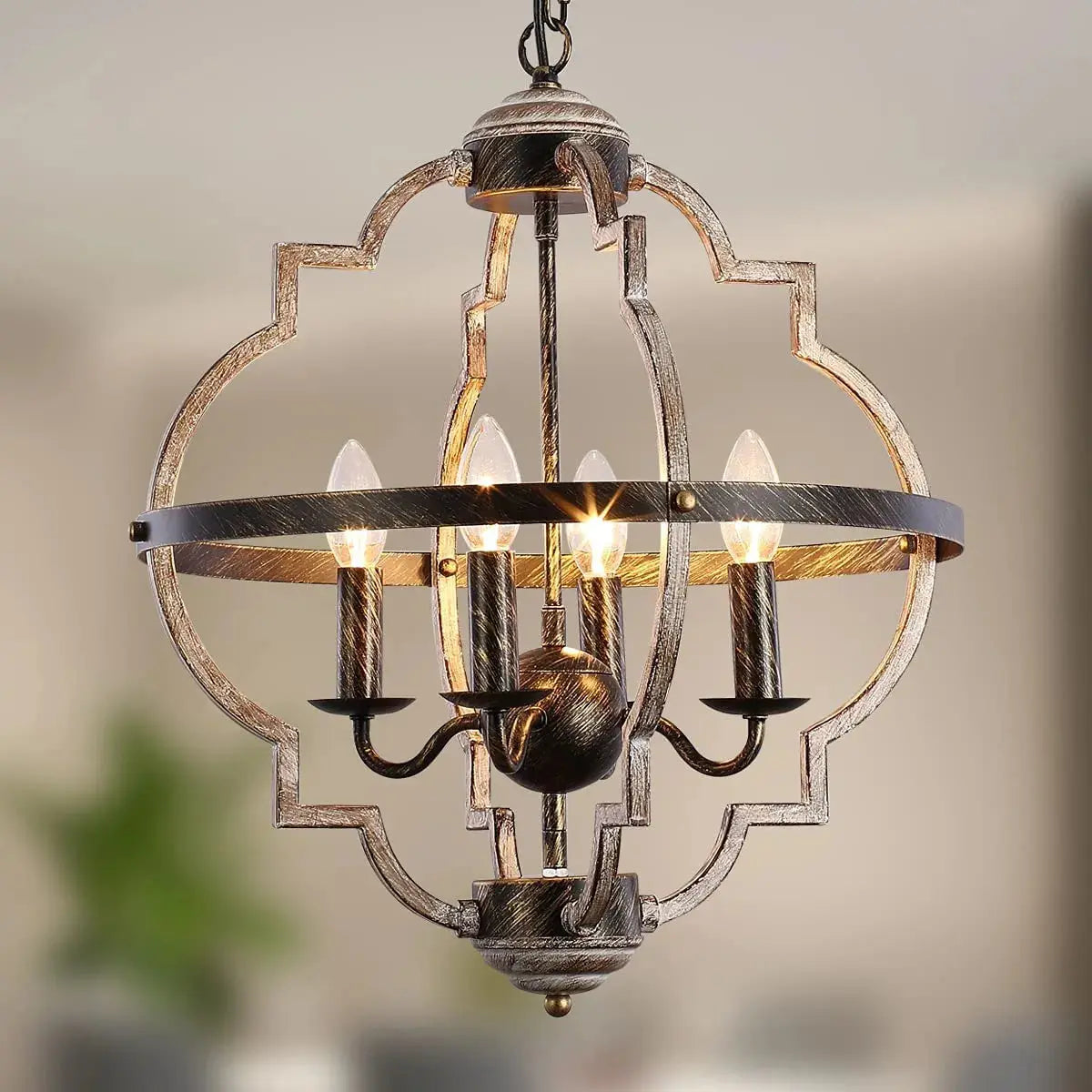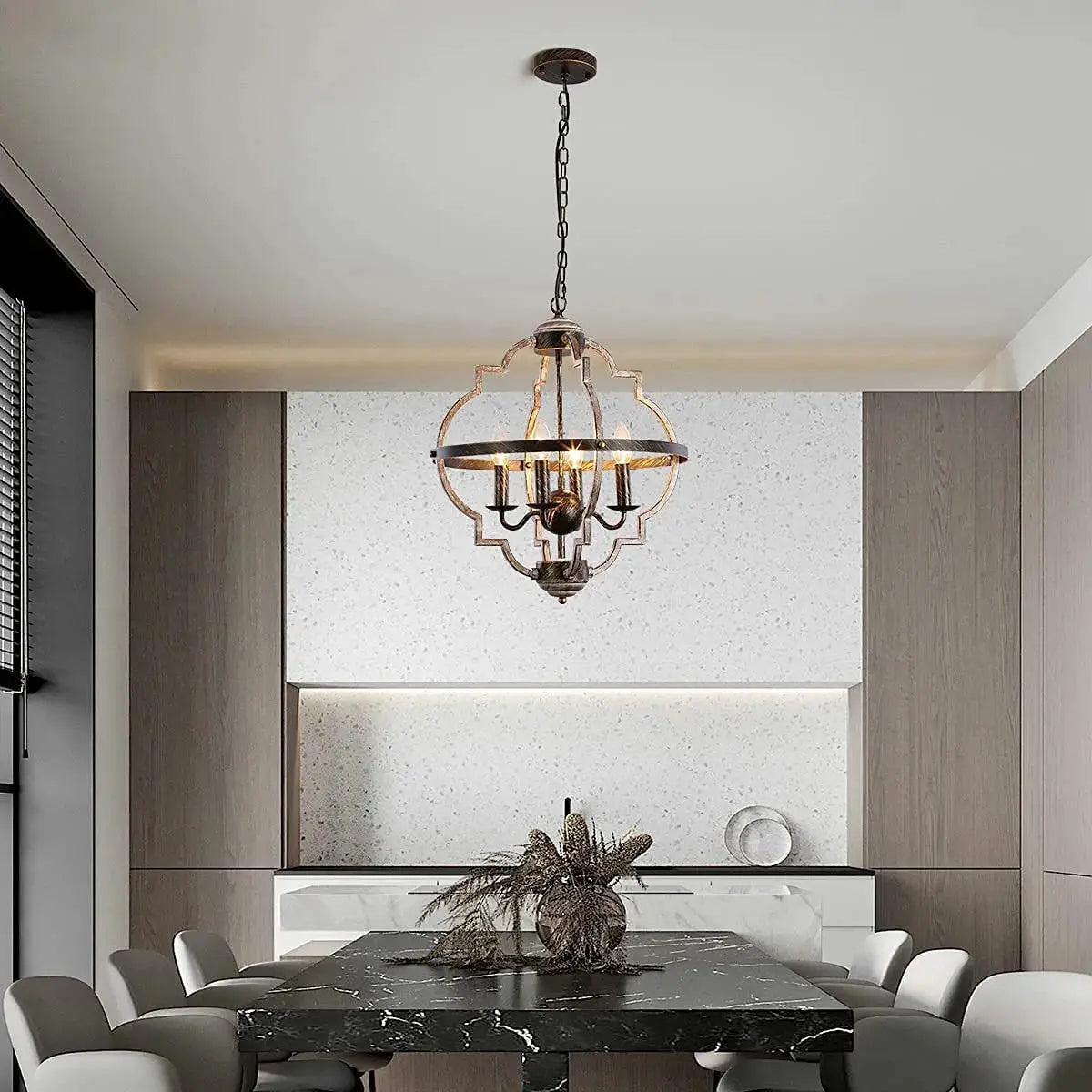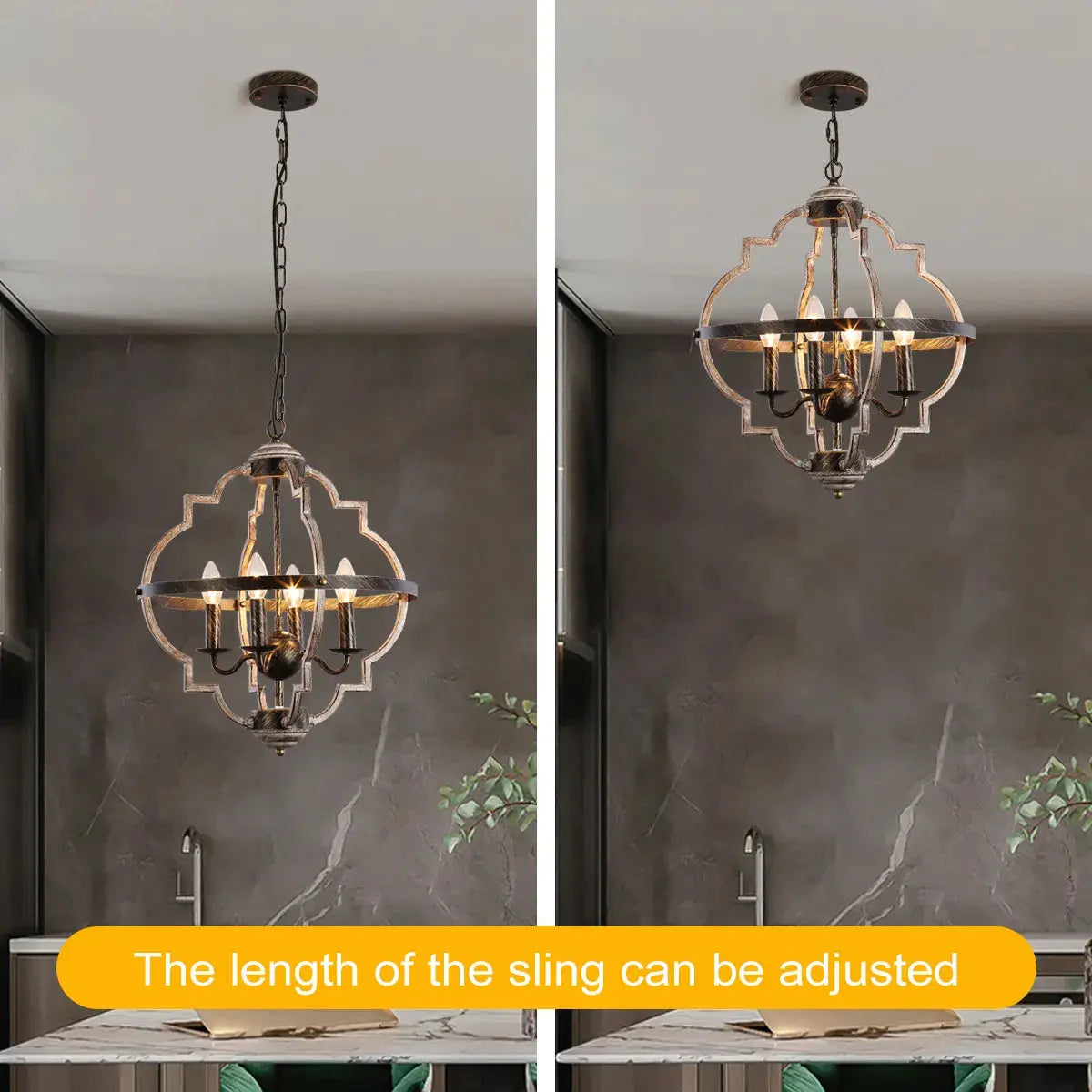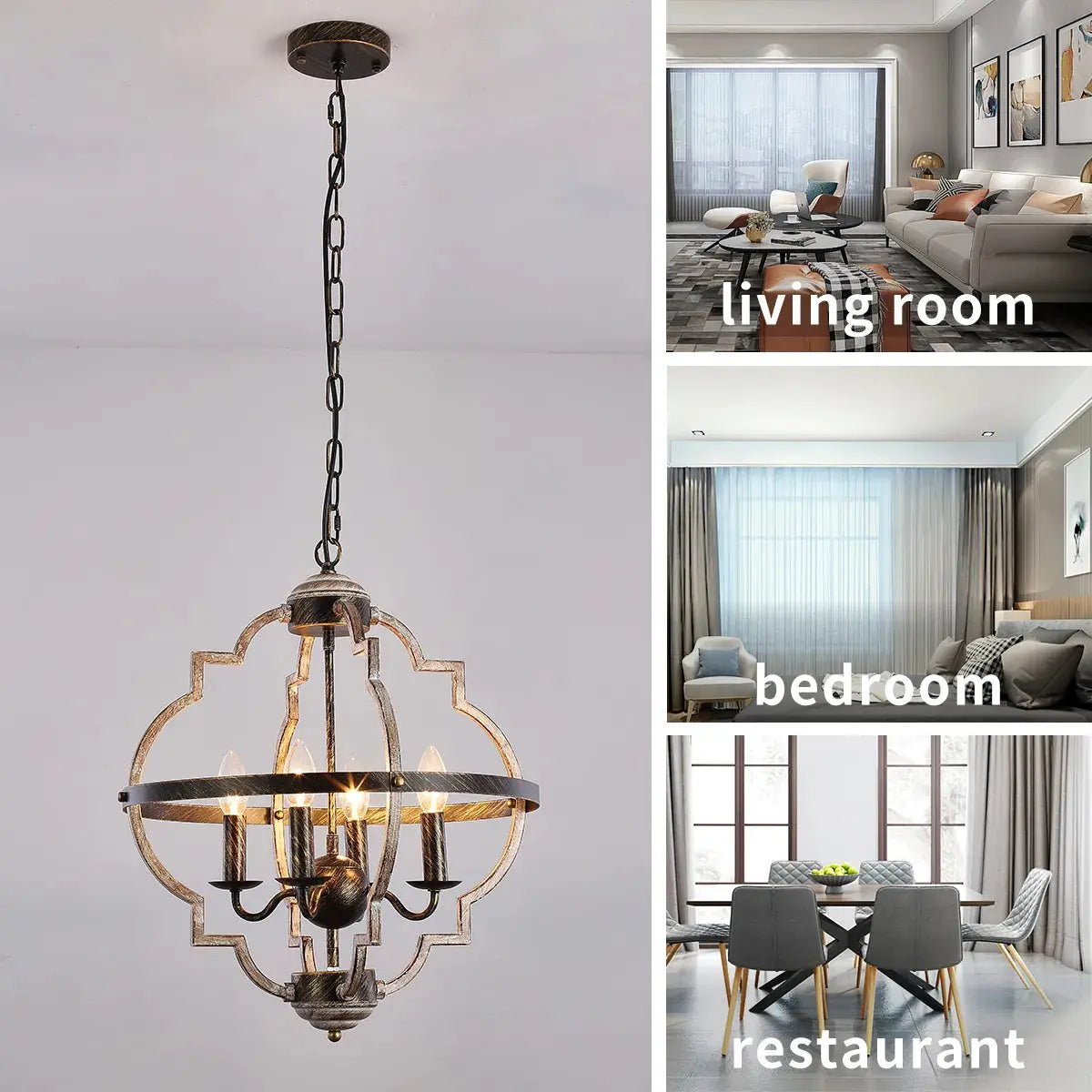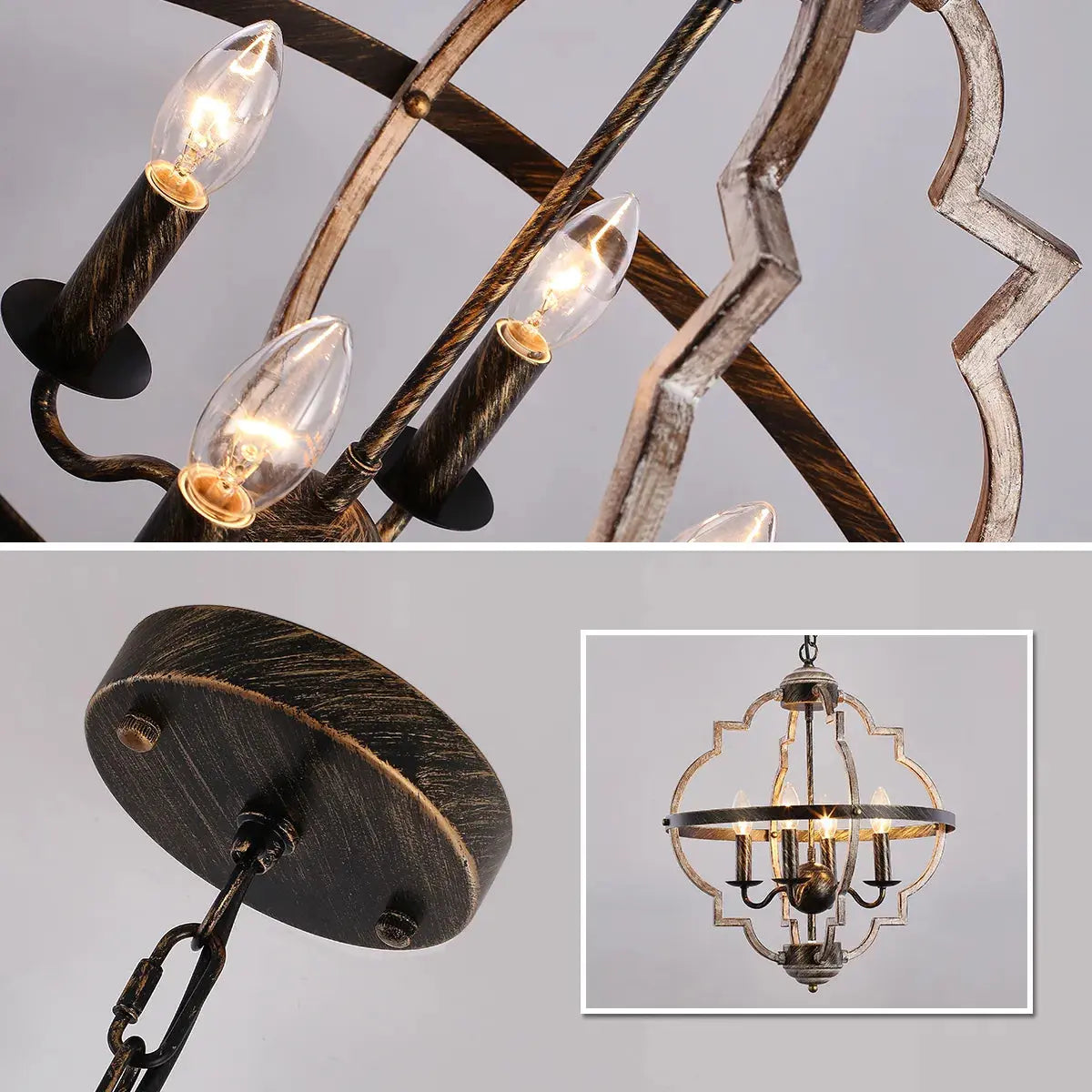 What design styles does the Rustic Metal Chandelier encompass?
The Rustic Metal Chandelier, presented by Seus Lighting, flawlessly marries multiple design elements. It embraces the warmth of Farmhouse, the grit of Rustic, the refinement of Vintage and Classy, the unpolished appeal of Industrial, the aged allure of Antique, and the nostalgic touch of Country and Retro.
Is the Rustic Metal Chandelier energy efficient?
Yes! Equipped with four LED lights, this chandelier ensures brilliant illumination while being energy-saving, making it both stylish and environmentally responsible.
Can I adjust the brightness of the Rustic Metal Chandelier?
While the chandelier is not dimmable, its four LED light sources ensure a steady, vibrant glow that beautifully illuminates any space it graces.
What kind of spaces is the Rustic Metal Chandelier suitable for?
With its versatile design, the chandelier is perfect for various settings, from the cozy corners of your bedroom, the grand dining room, a rustic farmhouse, a welcoming foyer, to a professional office environment. Its timeless appeal adds character to any space.
What is the material of the Rustic Metal Chandelier?
Crafted with precision and style, the chandelier boasts a durable metal body, ensuring it not only looks exquisite but also stands the test of time.