Skip to product information

Regular price
$39.99 USD
Sale price
$29.99 USD
Unit price
per
Sale 25% off
Sold out
In stock
The Radya 4LED Solar Wall Light is a great way to add low-energy outdoor lighting. Its four LED bulbs provide bright, efficient lighting, while its solar panel absorbs the sun's energy during the day for use at night. This easy-to-install light is ideal for illuminating porches or gardens.
View full details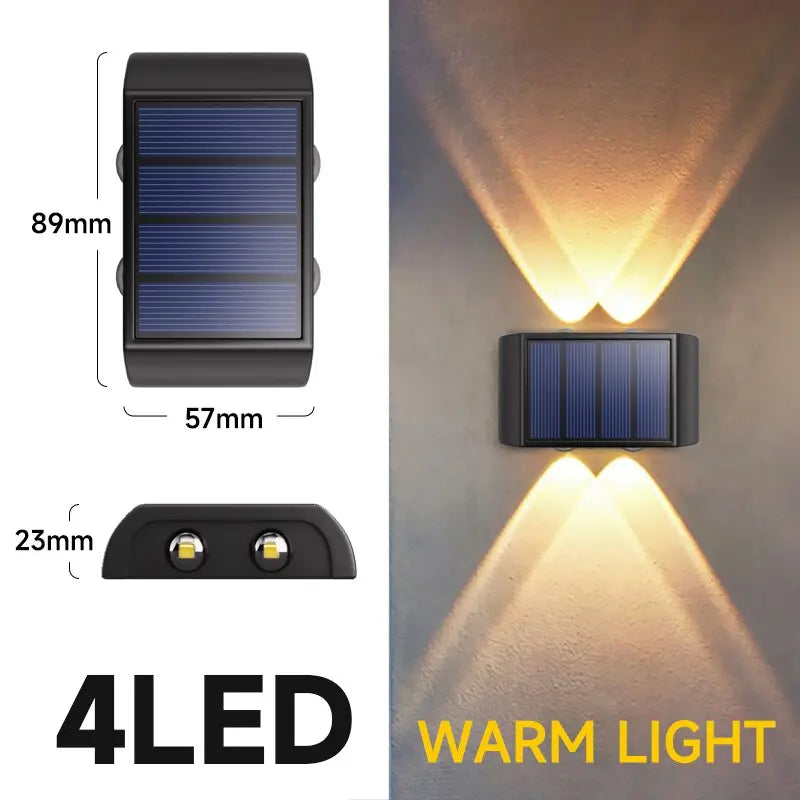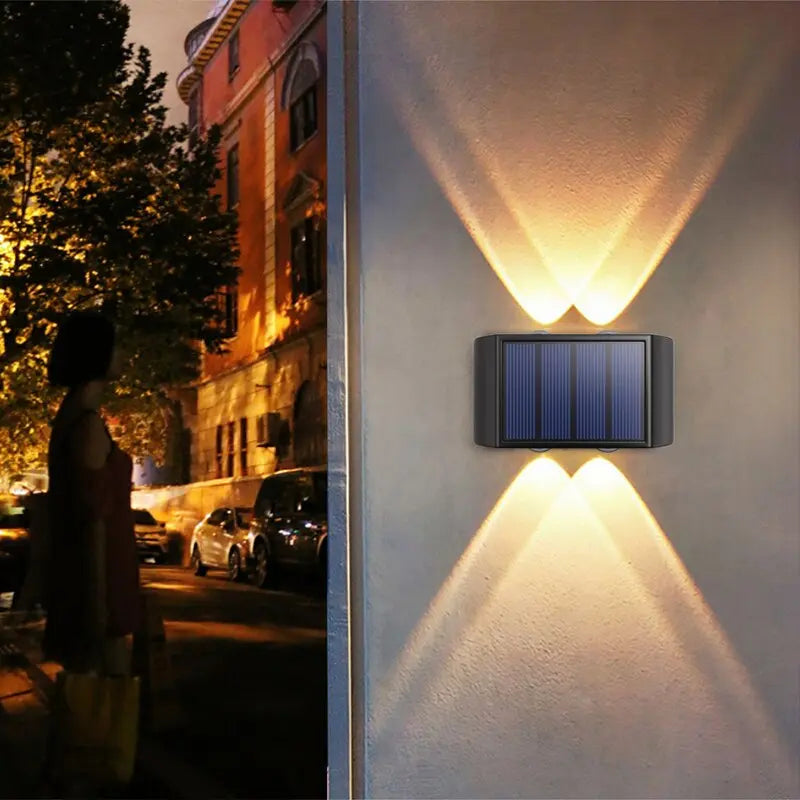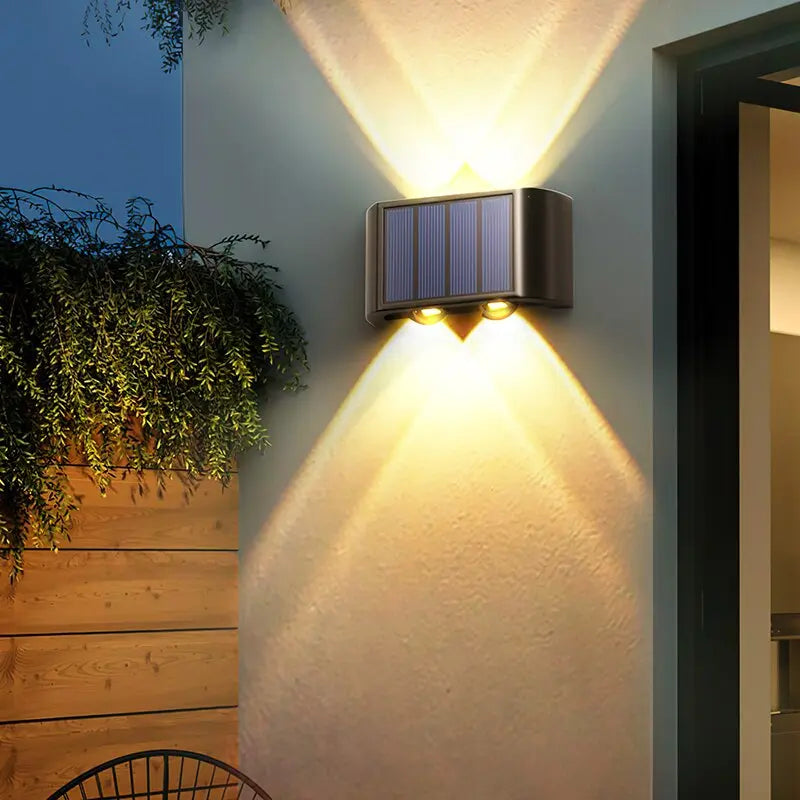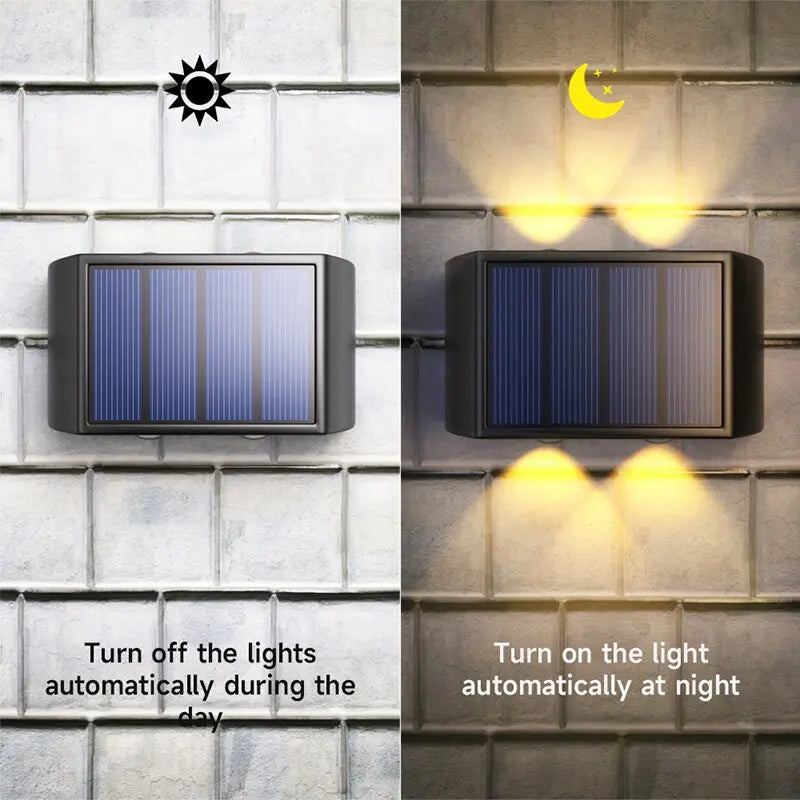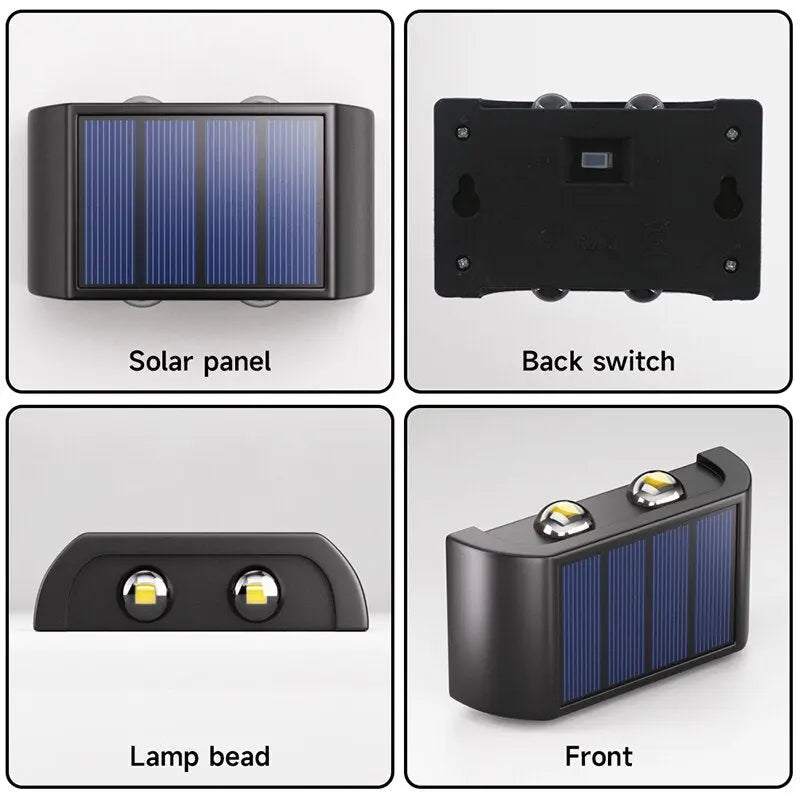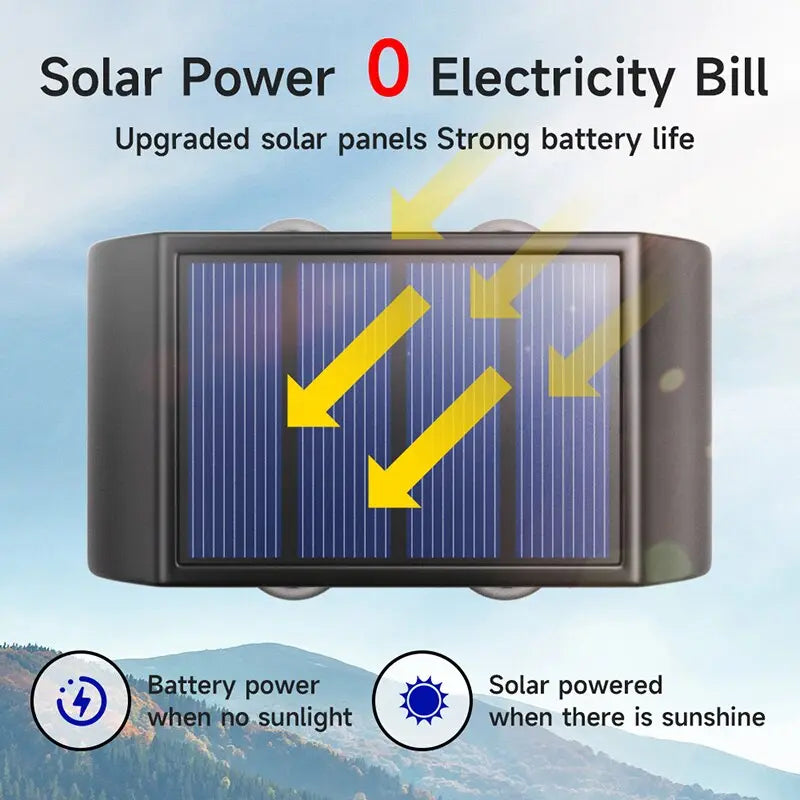 What makes the Radya 4LED Solar Wall Light a cost-effective outdoor lighting option?
The Radya 4LED Solar Wall Light harnesses energy from the sun with its solar panel, eliminating the need for electricity and reducing energy costs. With solar power, it charges during the day and illuminates at night, providing a low-energy, efficient lighting solution for outdoor spaces.
How long does it take for Solar Wall Light to fully charge, and how long will it illuminate once charged?
The light requires a charging time of 6-8 hours under direct sunlight. Once fully charged, it offers a consistent working time of 8-10 hours, ensuring extended illumination throughout the night.
In which outdoor areas can 4LED Solar Wall Light be installed?
This versatile light is perfect for a range of outdoor spaces, including gates, walls, parks, villas, gardens, landscapes and pathways, adding ambiance and ensuring safety in dimly lit areas.
Does the Solar Wall Light require manual operation to switch on and off?
No, the light is designed with automatic functionality. It turns off during the day to charge using solar energy and automatically lights up at night, ensuring hands-free operation and consistent nighttime illumination.
What type of light ambiance does the Radya 4LED Solar Wall Light create?
The Radya 4LED Solar Wall Light emits a warm light, creating a cozy and welcoming ambiance in outdoor spaces, making it ideal for evening gatherings or simply enhancing the beauty of your outdoor areas.