Regular price
$715.99 USD
Regular price
$999.99 USD
Sale price
$715.99 USD
Unit price
per
Sale 28% off
Sold out
In stock
Post Modern Chrome Chandeliers with 13 lights offer a chic and sleek upgrade to any interior. Merging the polished aesthetics of chrome with a forward-thinking design, this chandelier radiates with both shine and sophistication. The 13 lights ensure a brilliant spread of illumination, perfect for spaces that crave a luminous touch.
The clean lines and refined curves reflect a contemporary ethos while retaining a timeless elegance. Whether anchoring a living room's decor or accentuating an upscale dining area, this chandelier stands out as a hallmark of modern luxury. With its striking appearance and top-notch functionality, it's an impeccable fusion of style and substance.
View full details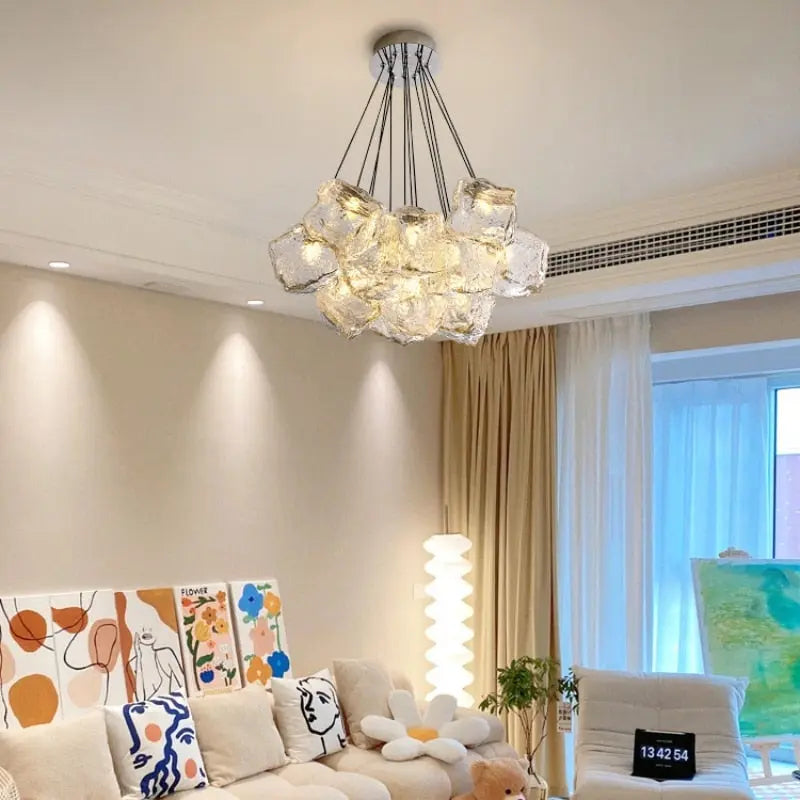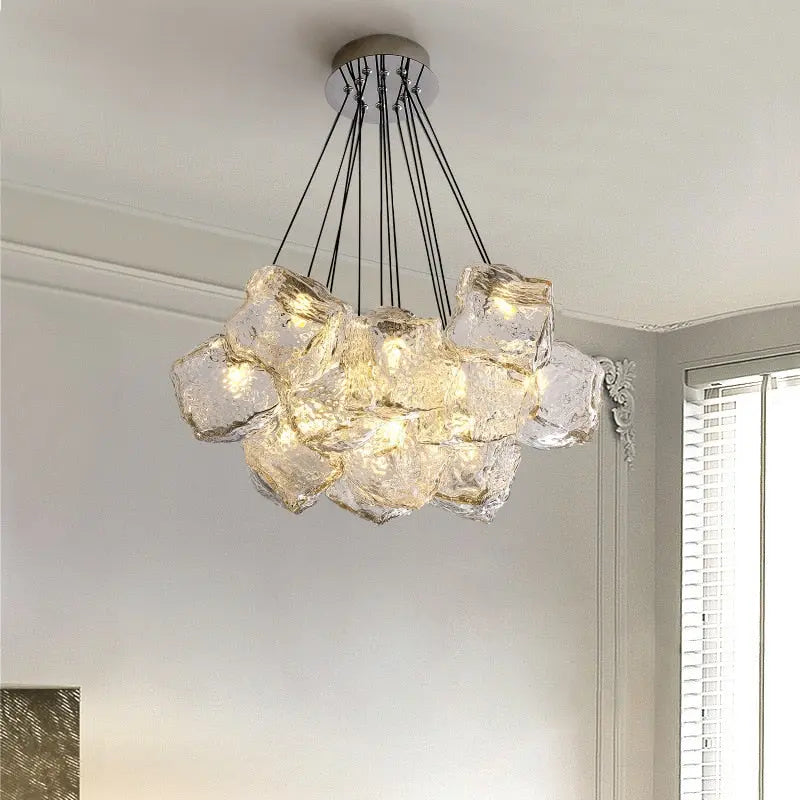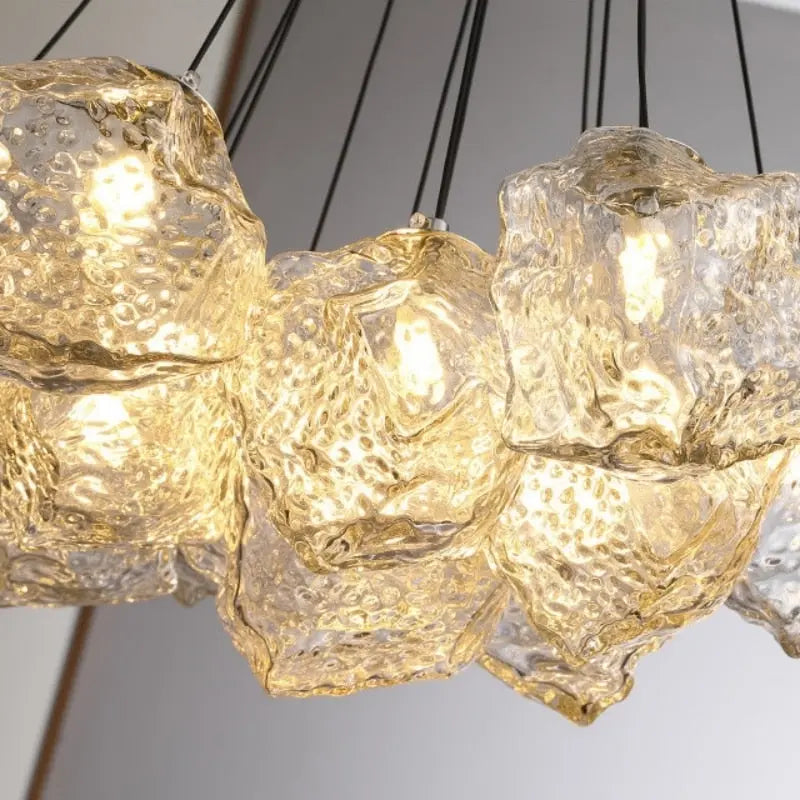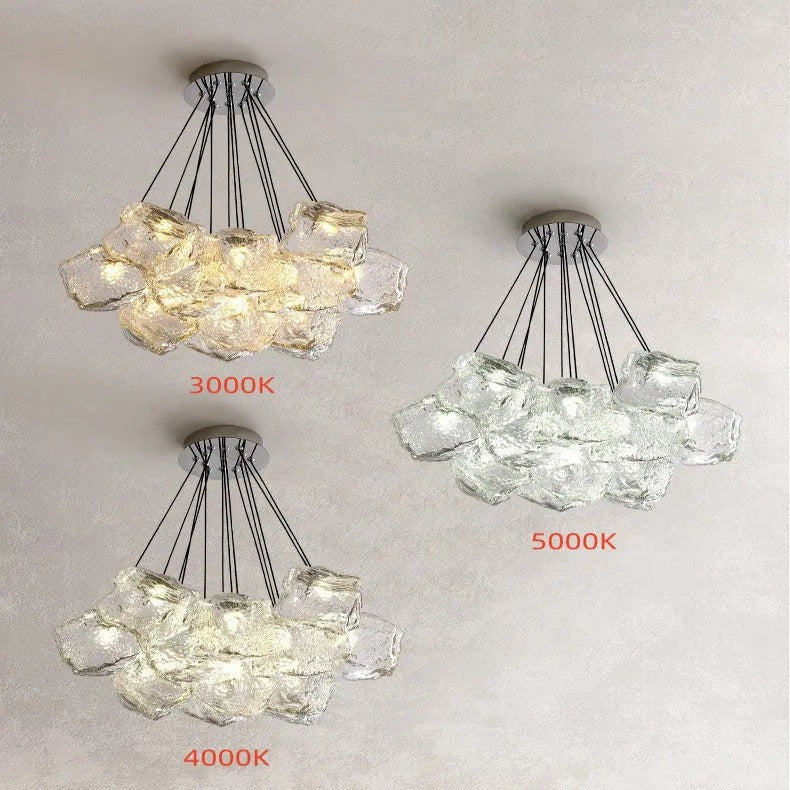 Can I adjust the color of the emitted light on the Post Modern Chrome Chandelier?
Yes, the chandelier offers several emitting color options: Warm White, Cold White, Natural Light, and a Changeable mode, allowing you to customize the ambiance according to your preference.
What material is the Post Modern Chrome Chandelier made of?
The chandelier's body is made of iron, ensuring durability and stability, while the shade is crafted from clear glass to enhance its luminosity. The lampshade color is chrome, giving it a polished and sophisticated appearance.
In which spaces does the Post Modern Chrome Chandelier fit best?
The Post Modern Chrome Chandelier is versatile in design and is suitable for a range of spaces including bedrooms, kitchens, kitchen islands, living rooms, dining rooms, foyers, offices and cafes. Its modern design allows it to be a focal point in both residential and commercial settings.
What are the dimensions of the Post Modern Chrome Chandelier?
The chandelier measures 26.31" (60cm) in length and 52.63" (120cm) in width, making it a substantial piece to anchor the décor of any spacious room.
What makes the Post Modern Chrome Chandeliers unique in design?
The Post Modern Chrome Chandeliers blend the glossy aesthetics of chrome with a modern design. Its 13 lights offer a widespread glow, and its clean lines combined with refined curves showcase a contemporary yet timeless elegance. It is a perfect representation of modern luxury in lighting.