Regular price
$8.14 USD
Sale price
$24.99 USD
Unit price
per
Sale -208% off
Sold out
In stock
Discover the future of outdoor lighting with Myra Archictisete Solar Lights, your smart choice for a brightly lit and aesthetically pleasing outdoor space. Seamlessly blending design elegance with functional brilliance, these solar lights are a must-have for anyone who wants to brighten up their outdoor space with interchangeable shapes. Whether it's your garden, lawn, backyard, pathway or patio,
View full details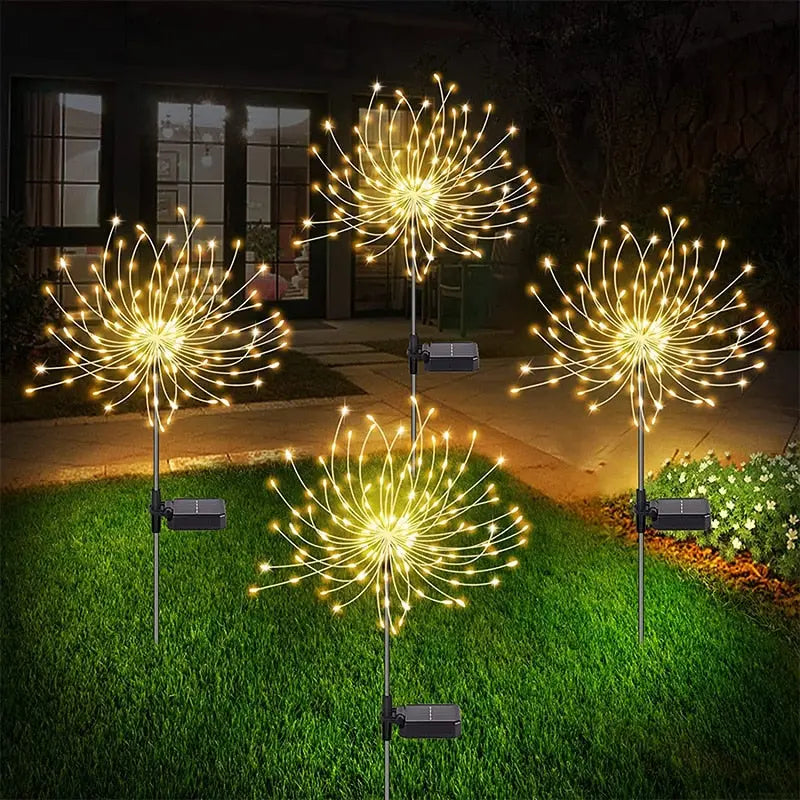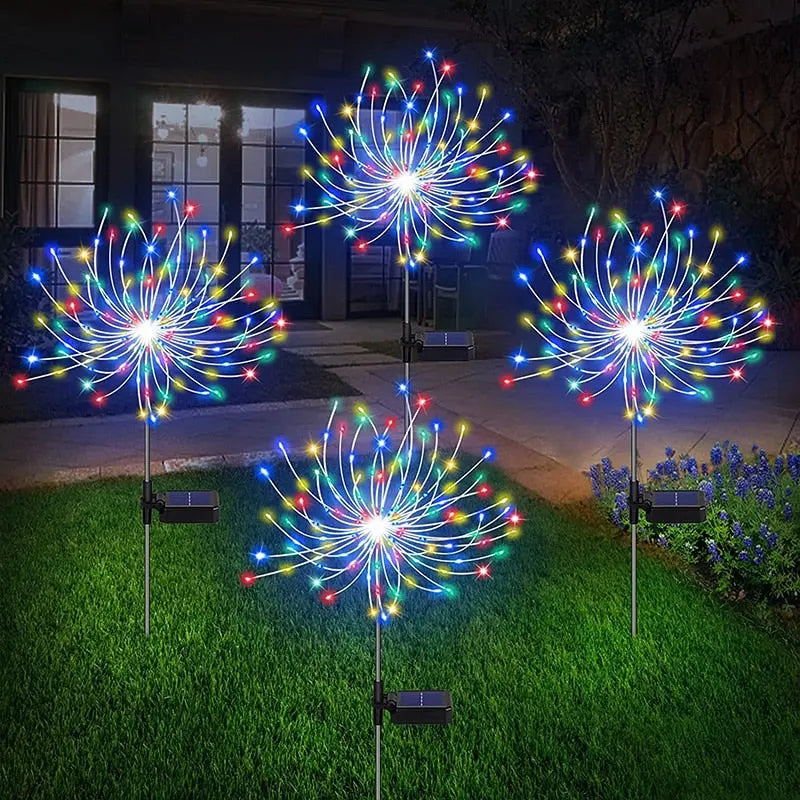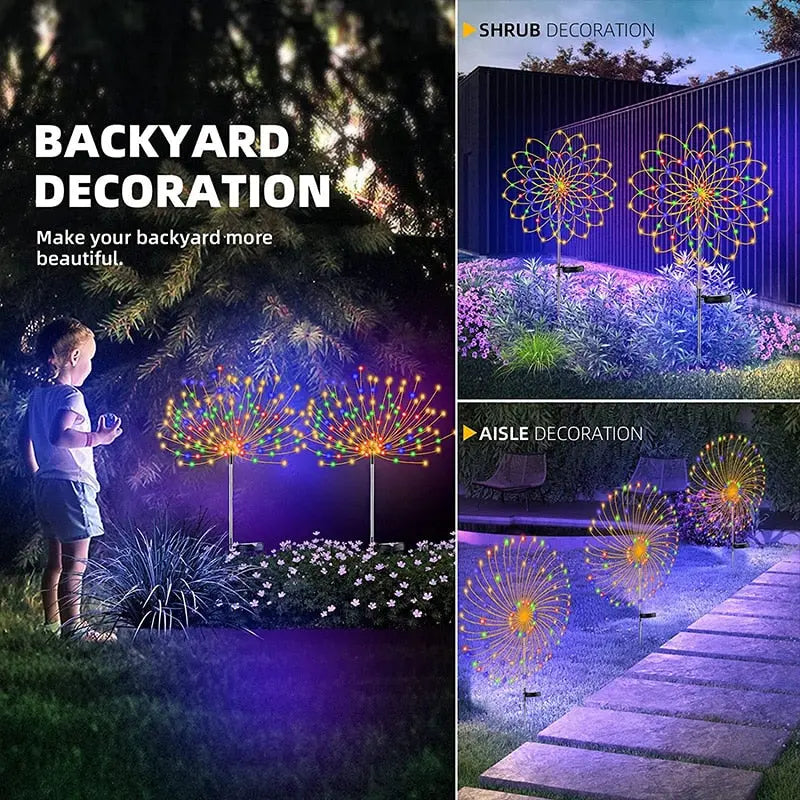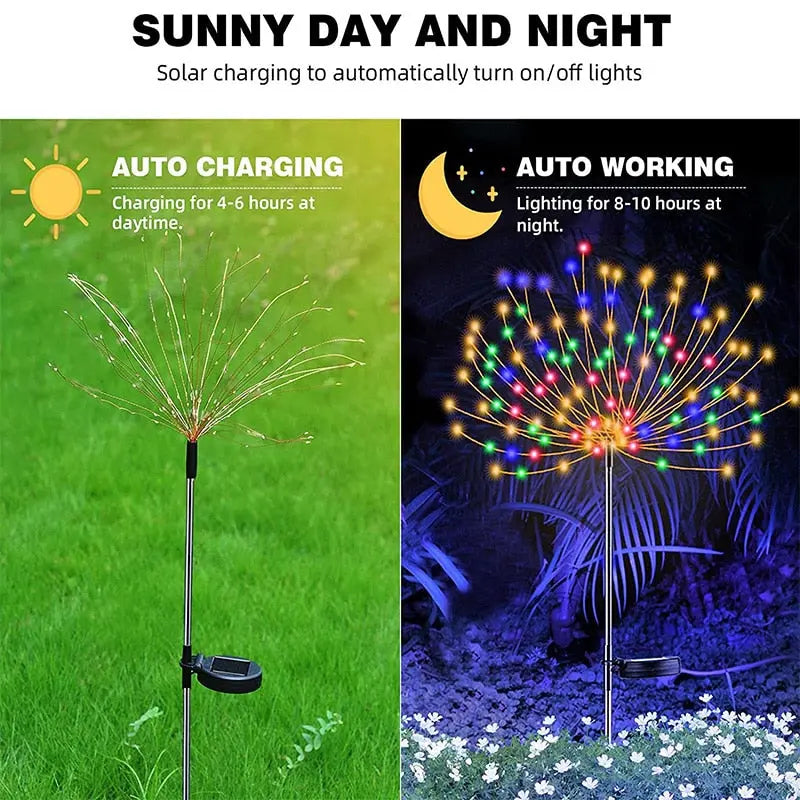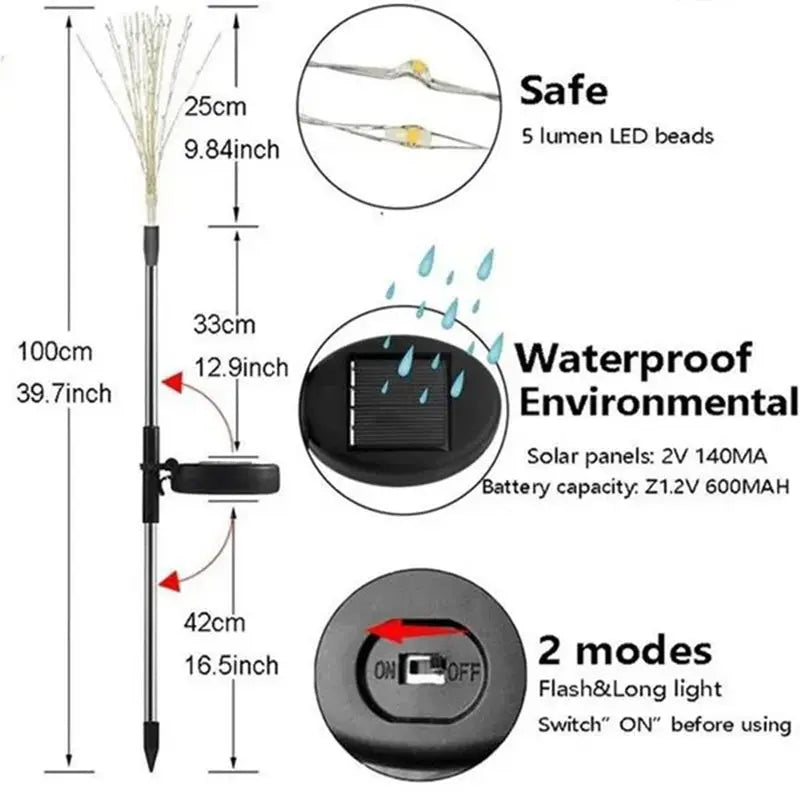 How do Myra Archictisete Solar Lights work?
Myra Archictisete Solar Lights are completely solar-powered. They automatically turn off to recharge during the daytime and illuminate automatically when it gets dark. No external electricity or wiring is required.
What makes Myra Archictisete Solar Lights different from other outdoor lights?
Myra Archictisete Solar Lights offer a unique blend of aesthetic design and functional utility. They have 90 LEDs for brighter illumination and come with flexible copper wires, allowing you to DIY shapes like flowers, trees, fireworks, etc., for versatile outdoor decoration.
Are Myra Archictisete Solar Lights waterproof?
Yes, these solar lights are IP65 rated, making them waterproof, temperature-resistant, and safe for all weather conditions.
How long do Myra Archictisete Solar Lights last after a full charge?
After a full solar charge of about 6-8 hours, the lights can stay on for approximately 8-10 hours, depending on the mode selected.
Can I use Myra Archictisete Solar Lights for special occasions like Christmas or Halloween?
Absolutely! These lights come with two modes, flashing and always-on, and are suitable for various applications including gardens, backyards, sidewalks, flower beds, and fences. They can be used for special occasions like Christmas, Halloween, and Thanksgiving.