Regular price
$599.99 USD
Regular price
$799.99 USD
Sale price
$599.99 USD
Unit price
per
Sale 25% off
Sold out
In stock
Dip your interiors in a gentle lunar glow with the Moon Bubble Pendant Chandelier. This celestial-inspired fixture, crafted with precision, brings the whimsy of moonlit nights right above your head.
Available in configurations of 13 or 19 delicate balls, this chandelier offers adaptability for both intimate settings and grand spaces. Each ball, drenched in a pristine white, emulates the serene beauty of moon orbs, casting tranquil beams around your home.
Position it in the Bedroom for dreamy nights, let it shine in the Living Room for evening conversations, dazzle guests in the Dining Room, or let it float above the Kitchen. Even rustic Farmhouses and elegant Foyers can benefit from its celestial charm.
View full details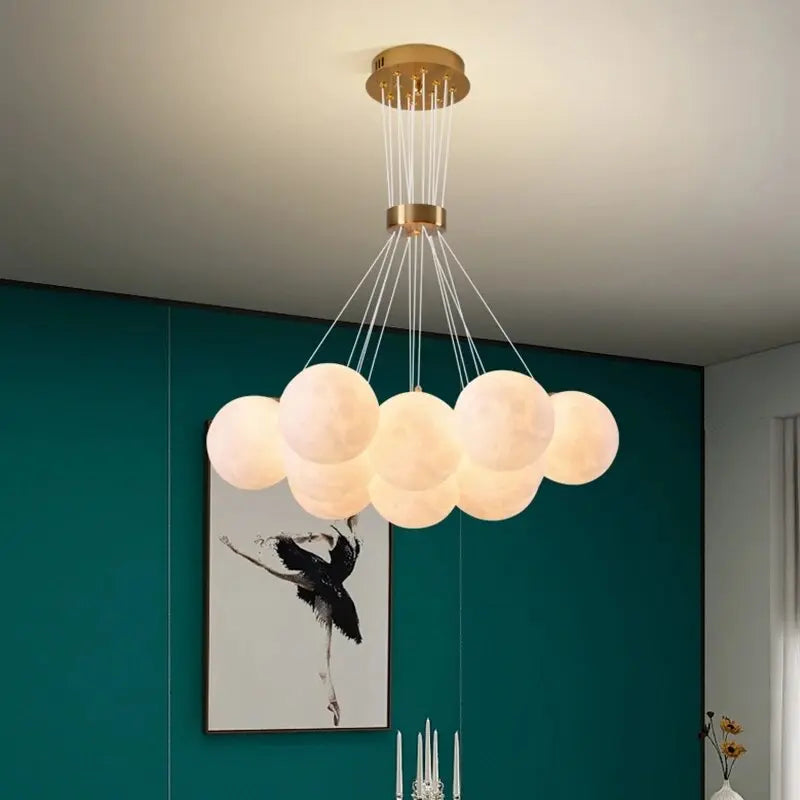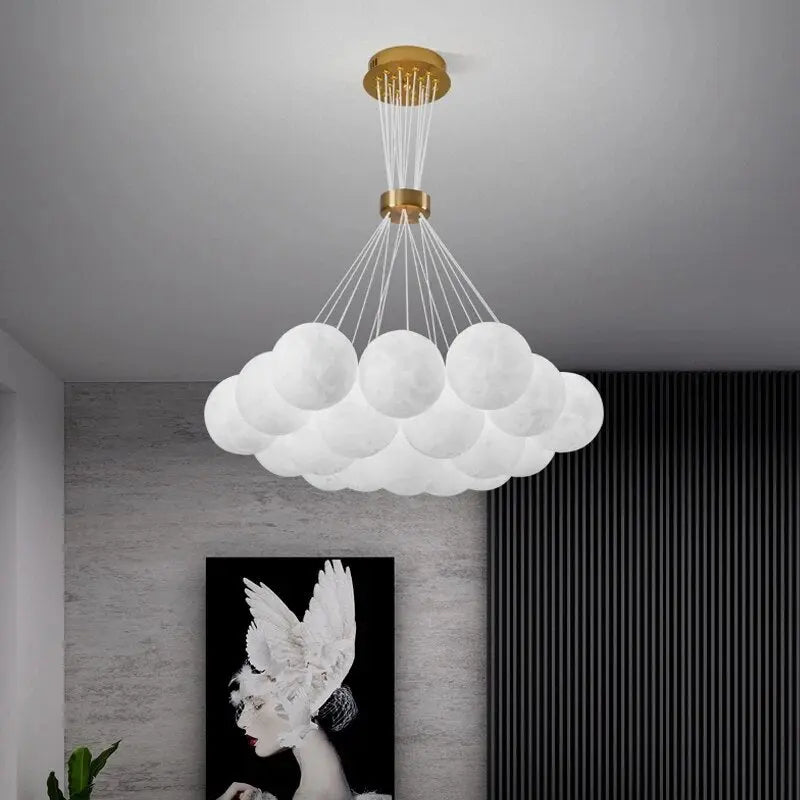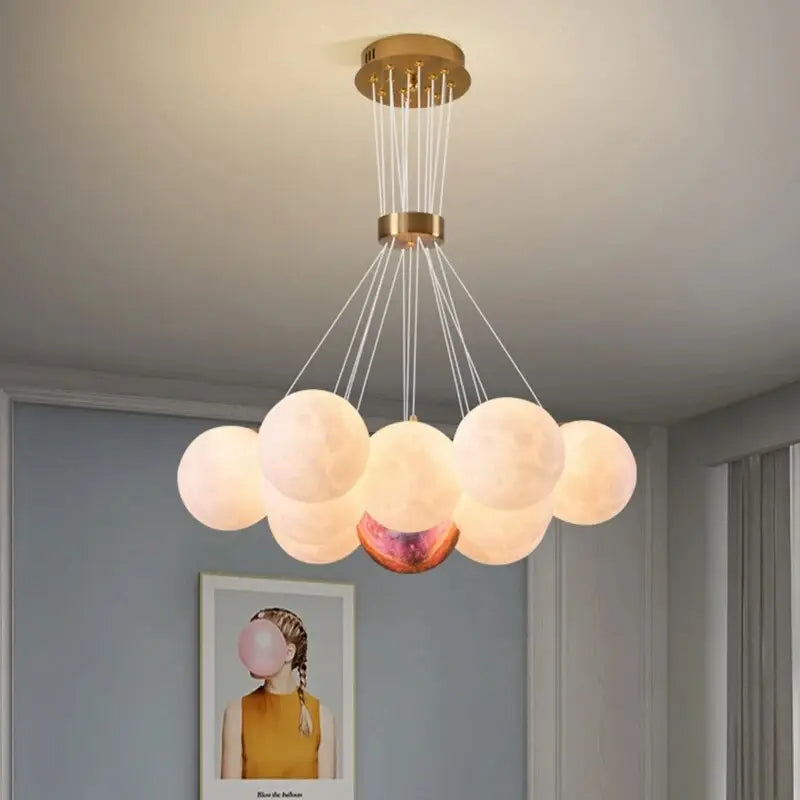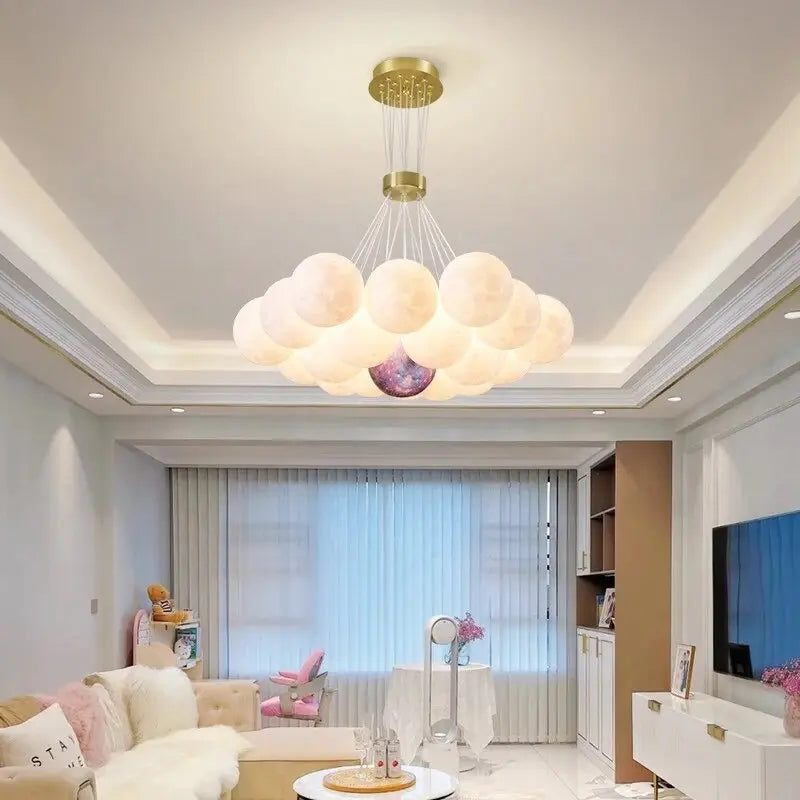 What distinguishes the Moon Bubble Pendant Chandelier from other light fixtures?
The Moon Bubble Pendant Chandelier, inspired by celestial wonders, uniquely captures the beauty of moonlit nights. Its individual balls, mimicking moon orbs, provide a tranquil and serene ambiance, setting it apart from conventional chandeliers.
Is the Moon Bubble Pendant Chandelier suitable for spacious areas?
Absolutely! With configurations available in either 13 or 19 balls, this chandelier is designed for both cozy nooks and expansive spaces, ensuring the right fit and glow for various room sizes.
What type of bulbs does the Moon Bubble Pendant Chandelier support?
This celestial-inspired chandelier is compatible with G9 LED bulbs, providing an energy-efficient and bright illumination experience.
How does the color and material of the chandelier complement interior spaces?
The pristine white color of each ball, combined with the alloy body, adds a modern touch, ensuring the chandelier seamlessly integrates into various interior design themes, from contemporary to rustic.
Where is the ideal placement for the Moon Bubble Pendant Chandelier?
Its versatile design makes it apt for a variety of spaces including Bedrooms, Living Rooms, Dining Rooms, Kitchens, Farmhouses, and Foyers. Its gentle lunar glow can enhance the ambiance wherever it's positioned.