Skip to product information

Regular price
$586.99 USD
Regular price
$699.99 USD
Sale price
$586.99 USD
Unit price
per
Sale 16% off
Sold out
In stock
Add a captivating visual element to your staircase or high ceiling with the Modern Spiral Chandelier. Designed to spiral downward in harmony with your stairs and high ceilings, this chandelier effortlessly blends aesthetics with practicality, providing ample light and serving as a statement piece.
View full details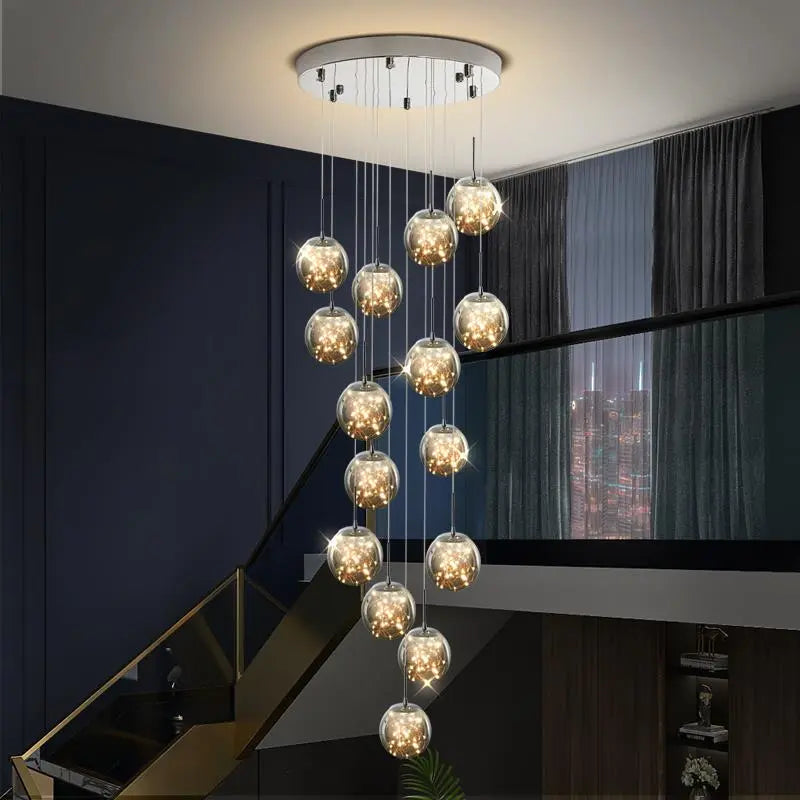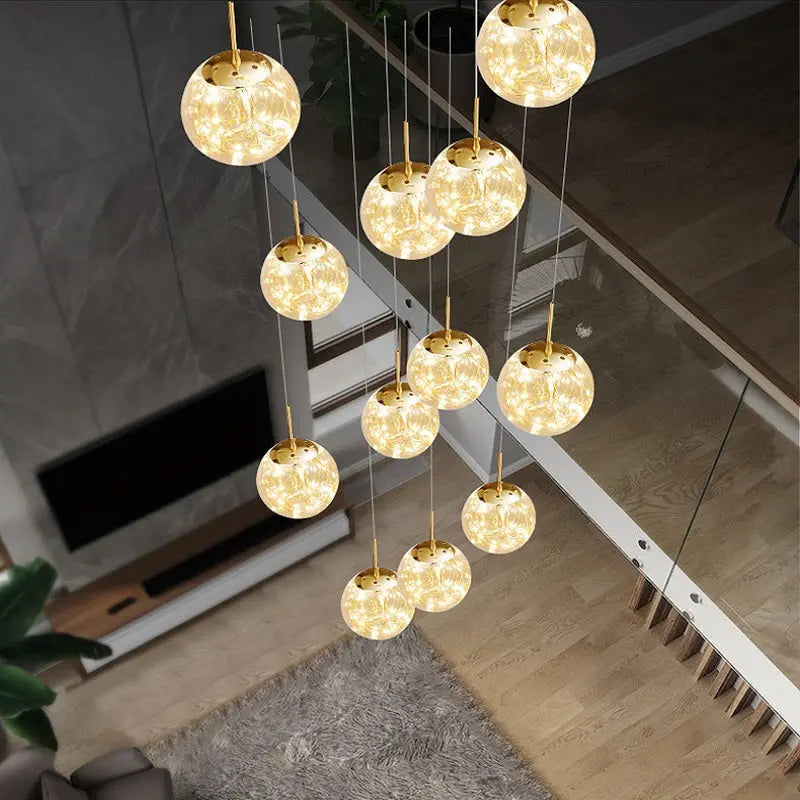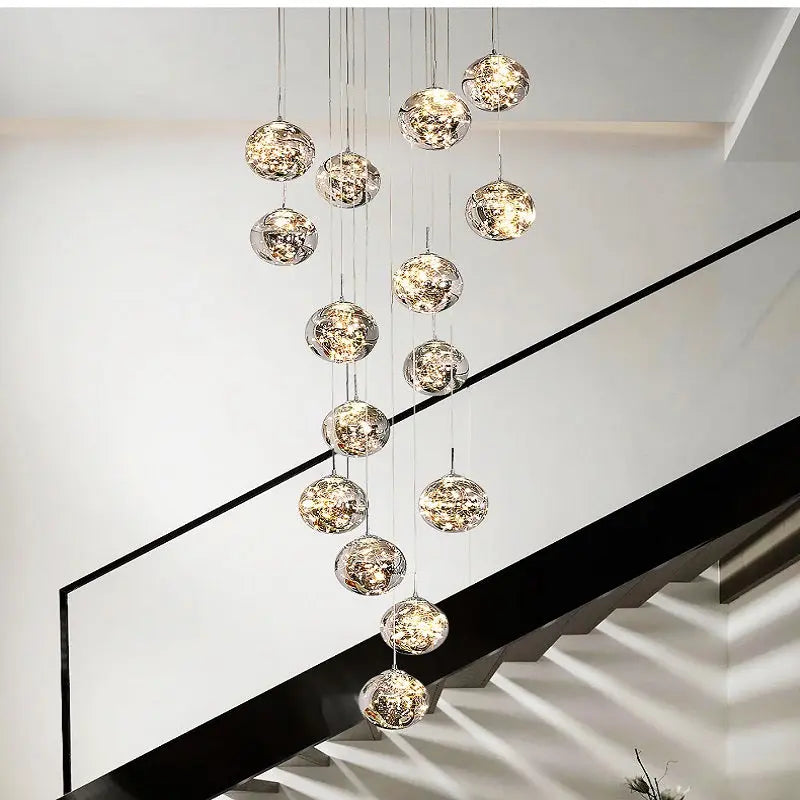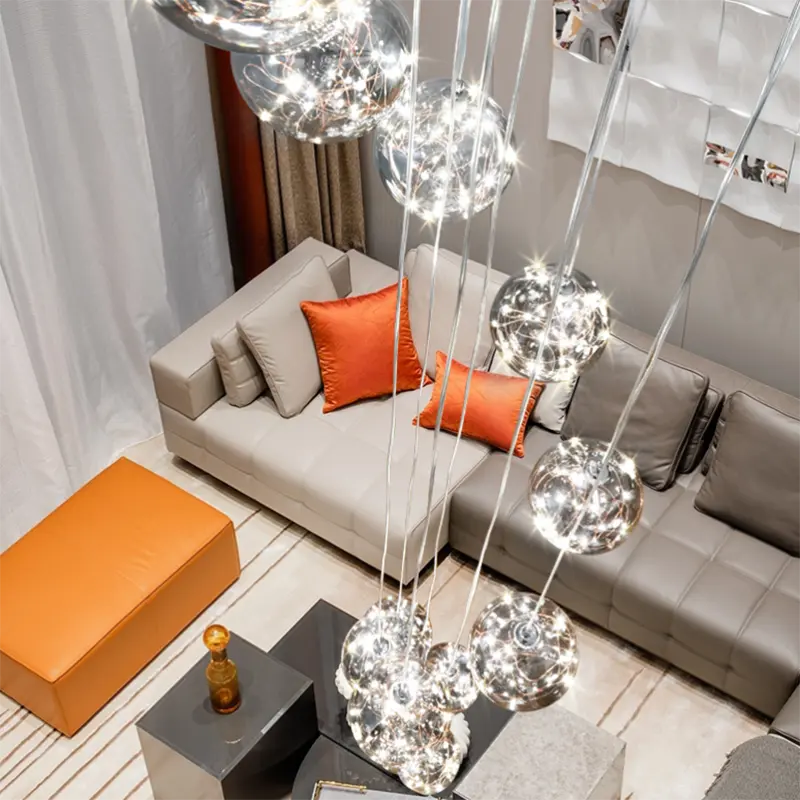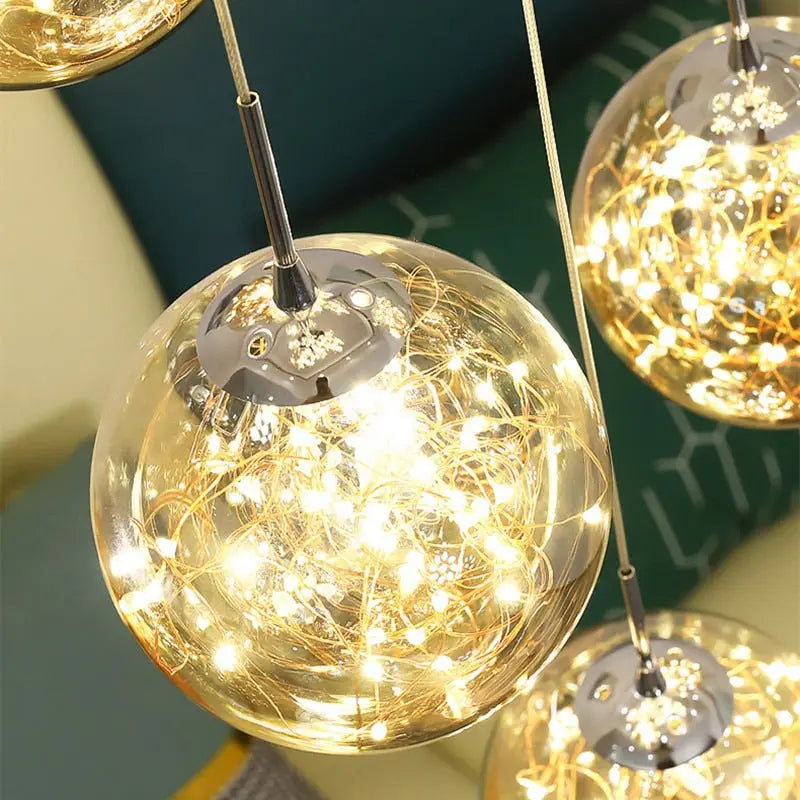 How Does the Spiral Chandelier Complement High-ceiling Spaces?
Designed specifically to spiral downward, this chandelier makes a dramatic statement in rooms with high ceilings or staircases, enhancing both aesthetics and lighting.
Is the Modern Spiral Chandelier Dimmable?
Yes, the chandelier features remote-controlled dimming, allowing you to set the ambiance as per your mood or requirements.
What is the Range of Lighting Areas the Chandelier Can Cover?
Depending on the number of balls, the chandelier can illuminate an area ranging from 10-15 m² up to 40-45 m².
Can I Adjust the Hanging Wire Length?
Absolutely, the hanging wire size is adjustable, giving you the flexibility to customize the chandelier's height according to your ceiling.
Is the Chandelier Certified for Safety and Quality?
Yes, it holds multiple certifications including CCC, CE, CQC, EMC, FCC, GS, LVD, PSE, ROHS, SAA, UL, VDE, and EAC, ensuring you're investing in a quality and safe product.