Regular price
$239.99 USD
Regular price
$339.99 USD
Sale price
$239.99 USD
Unit price
per
Sale 29% off
Sold out
In stock
Modern Ring Pendant Light Black/Gold/Brown with Remote Control combines technological convenience with aesthetic sophistication. The pendant features interlocking rings in varying hues—black, gold, or brown—that house embedded LED lights. With the accompanying remote control, adjust the brightness levels and even the color temperature to suit your mood or occasion.
This versatility makes the fixture not just a source of light but an interactive element of your home decor. Easy to install and compatible with standard electrical systems, this pendant light adds both flair and functionality to modern interiors.
View full details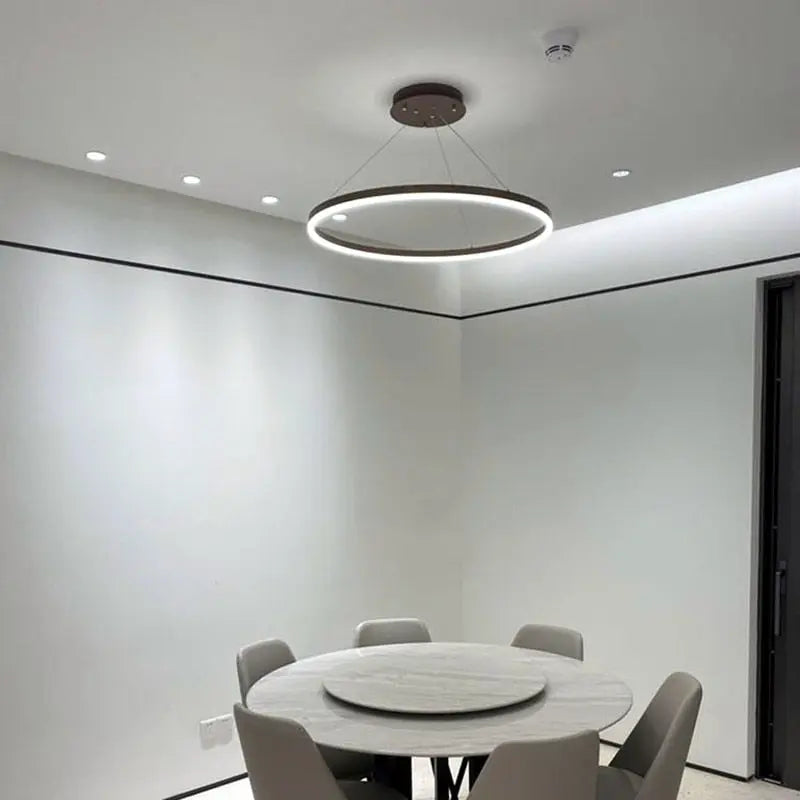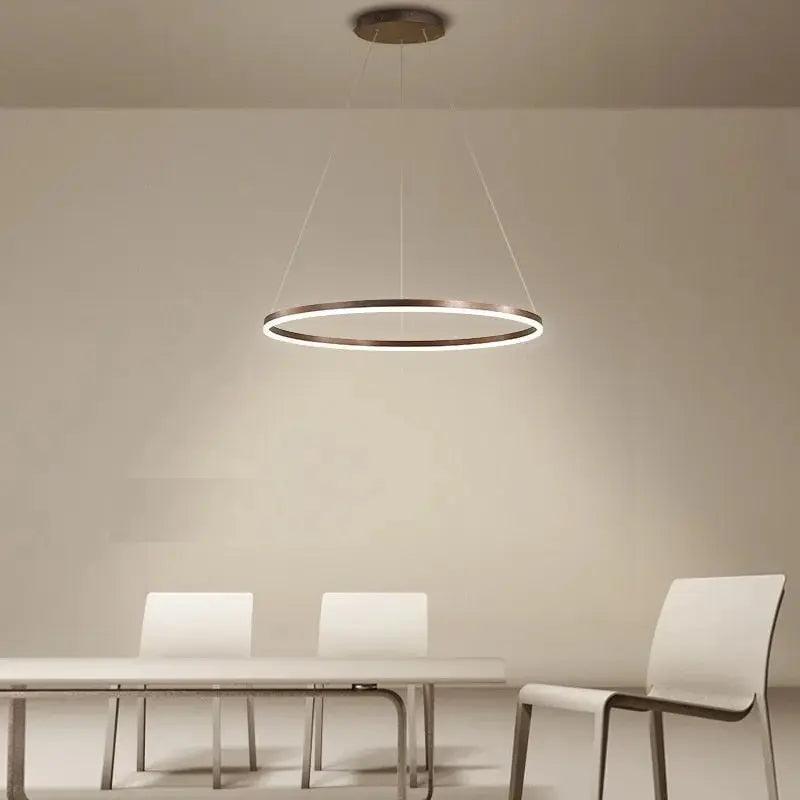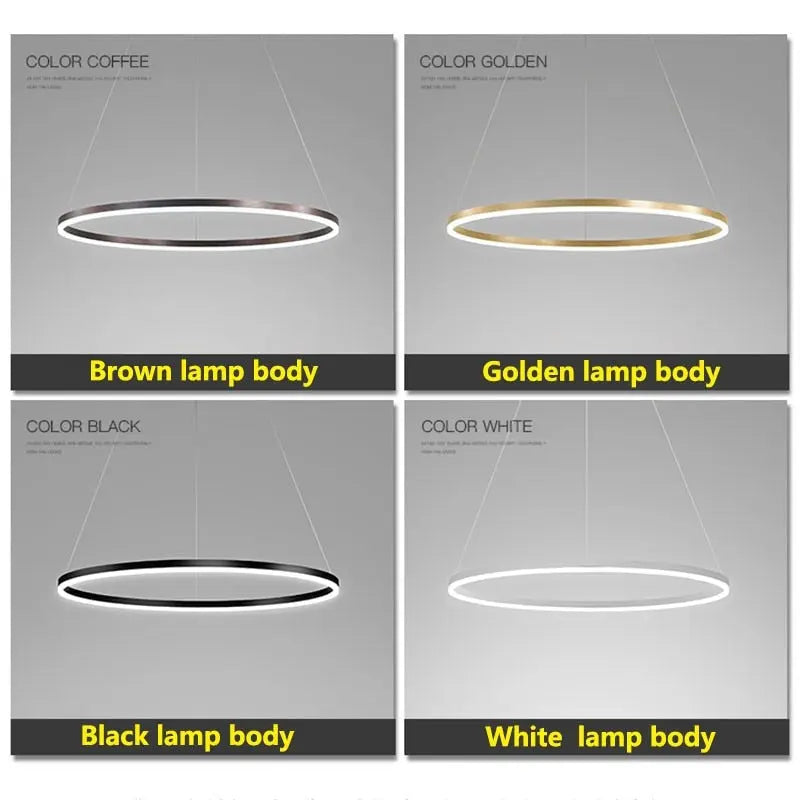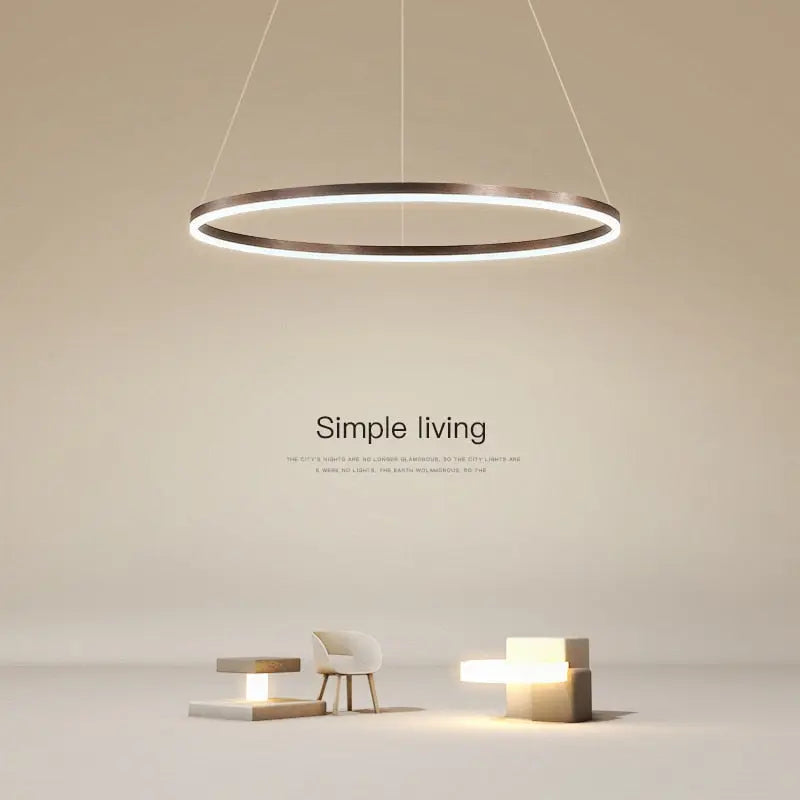 What Makes the Modern Ring Pendant Light Unique?
This pendant light features interlocking rings embedded with LED lights. The design is not just aesthetically pleasing but also functional, as it comes with a remote control for adjusting brightness and color temperature.
Is the Remote Control Included?
Yes, a remote control for adjusting brightness and color temperature is included.
What Areas Can This Be Used In?
This versatile light is suitable for a wide range of spaces including living rooms, dining rooms, kitchens, kitchen islands, bedrooms, cafes, restaurants and hotels.
Can I Change the Emitting Color?
Yes, the light offers 3 color changable options: Neutral light 4000K, Cold white 6000K, and Warm white 3000K.
How Difficult is the Installation?
The pendant offers semi-flush mount installation, making it fairly straightforward to set up.