Skip to product information

Regular price
$1,999.99 USD
Regular price
$2,599.99 USD
Sale price
$1,999.99 USD
Unit price
per
Sale 23% off
Sold out
In stock
For a striking statement in home decor, look no further than the Modern Geometric Staircase Chandelier from Seus Lighting. This fixture is a study in modernity and versatility, featuring a dimmer switch to toggle between a cozy, warm light at 3000K and a brighter, cooler tone at 6000K, suiting any mood or occasion.
The crystal lampshades are cut into clean cube shapes, ensuring the light diffuses with clarity, creating a play of light that dances across your space. Select between 16 or 36 lights to match the grandeur of your stairwell, allowing this chandelier to not only illuminate but also to become a pivotal design element. This lighting piece marries functionality with bold architectural beauty, offering an ambiance that's customizable and uniquely yours.
View full details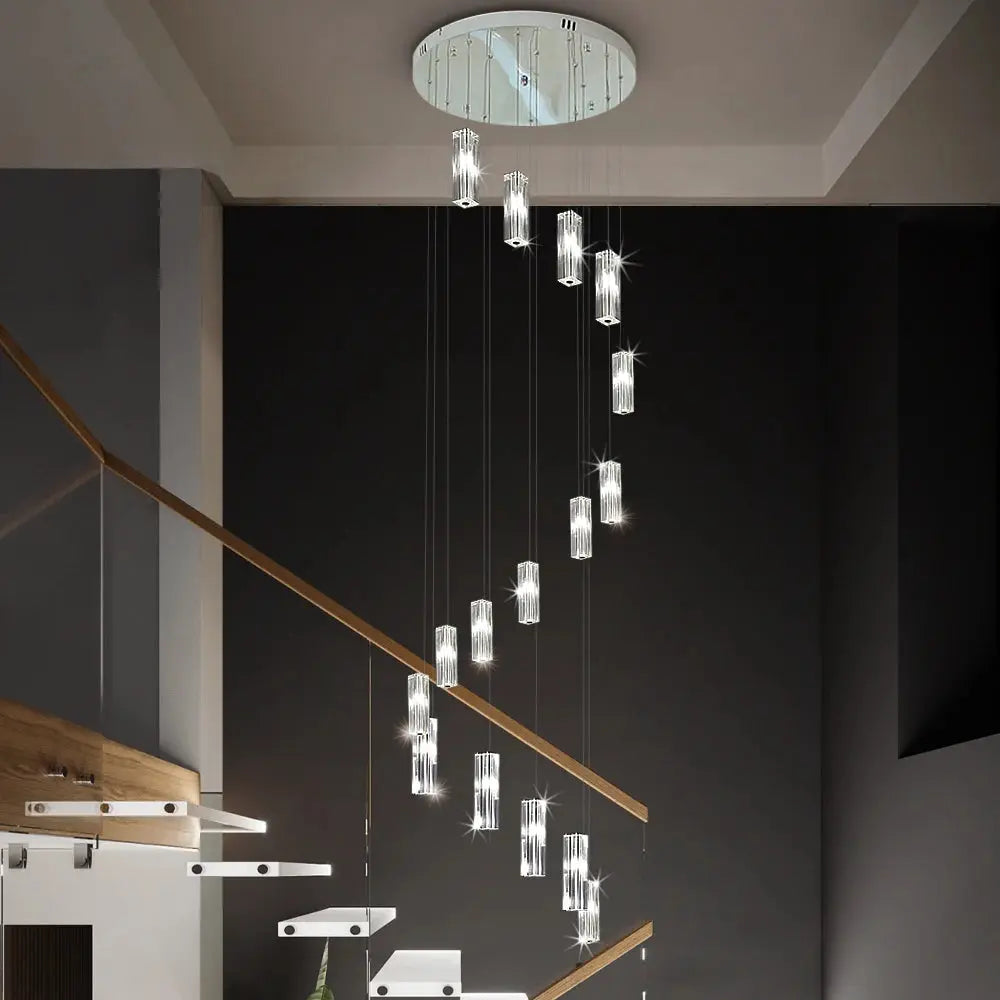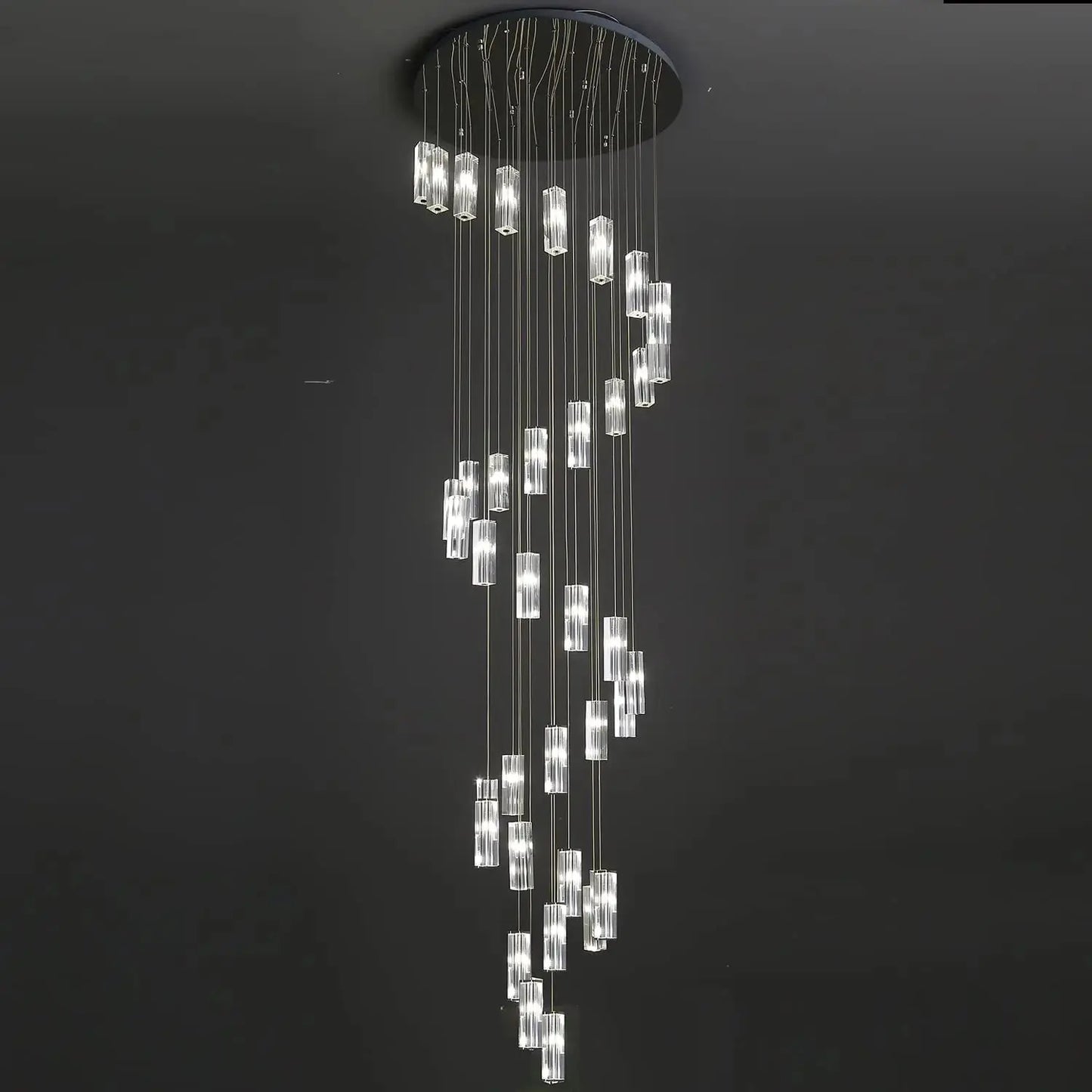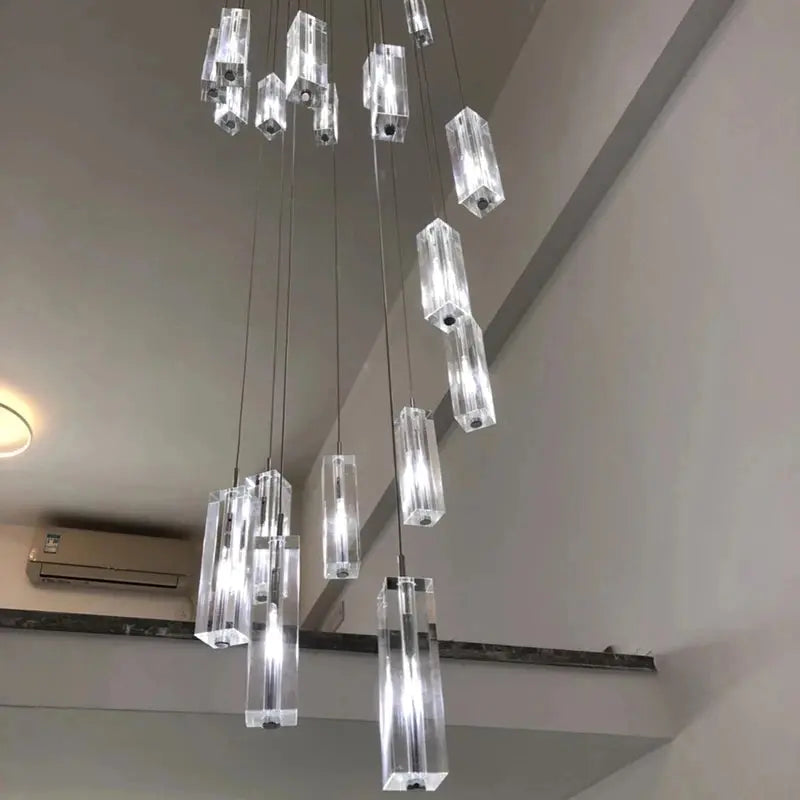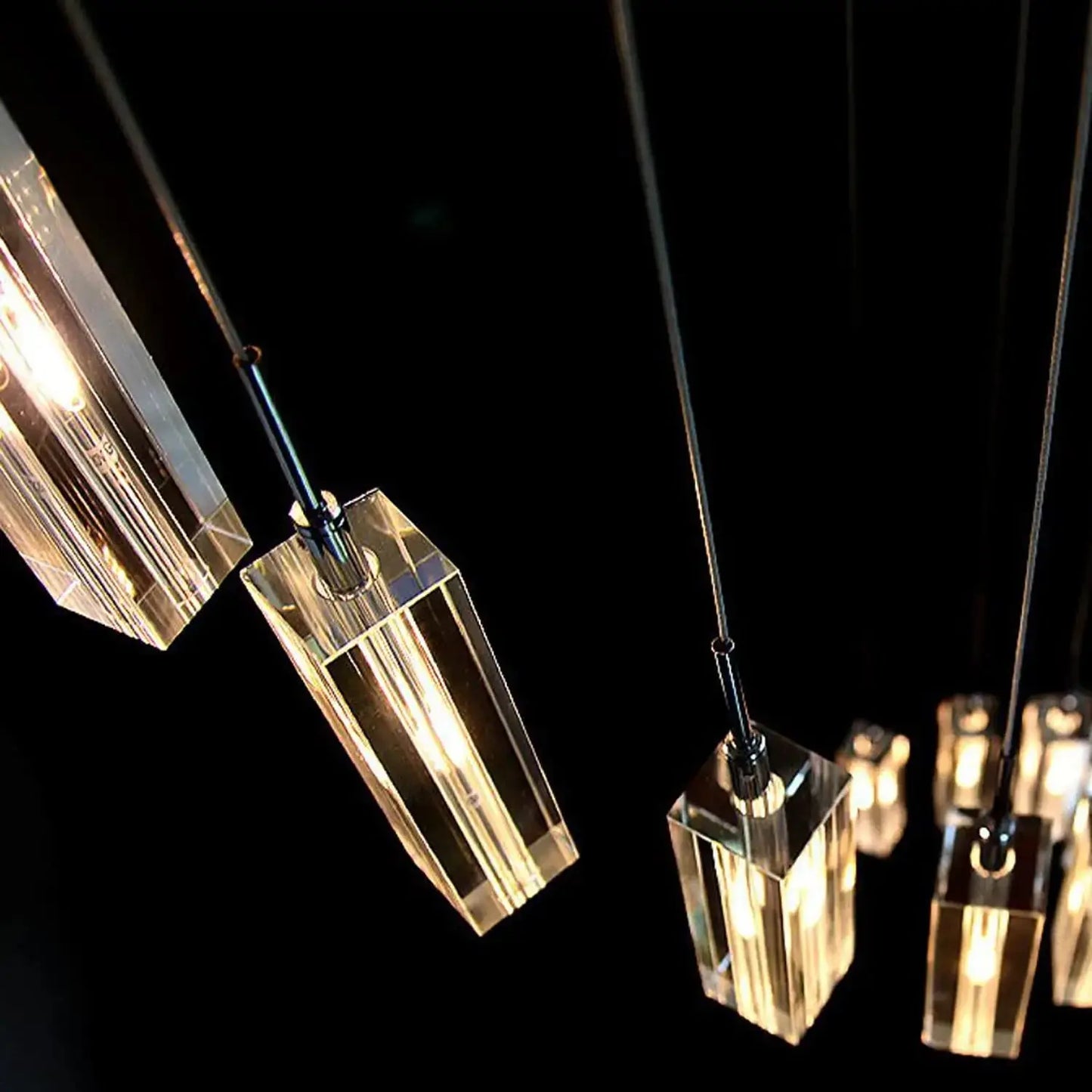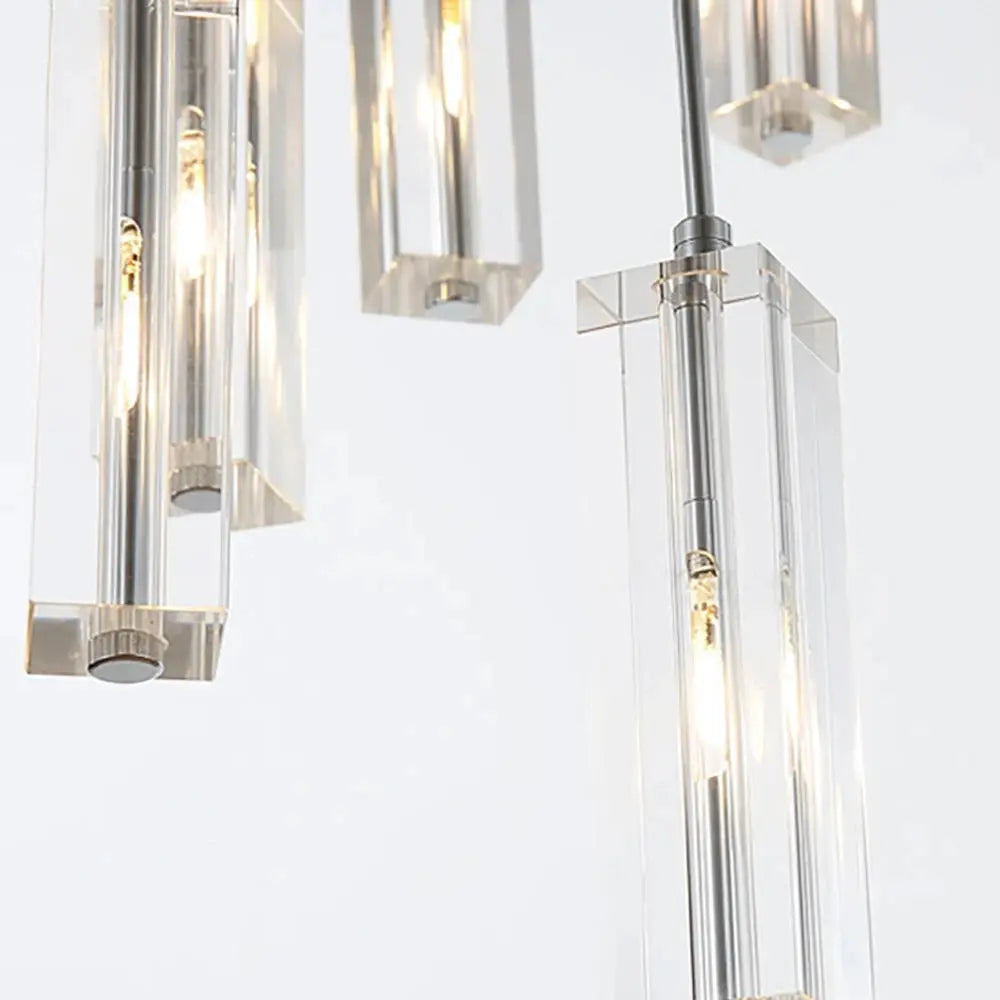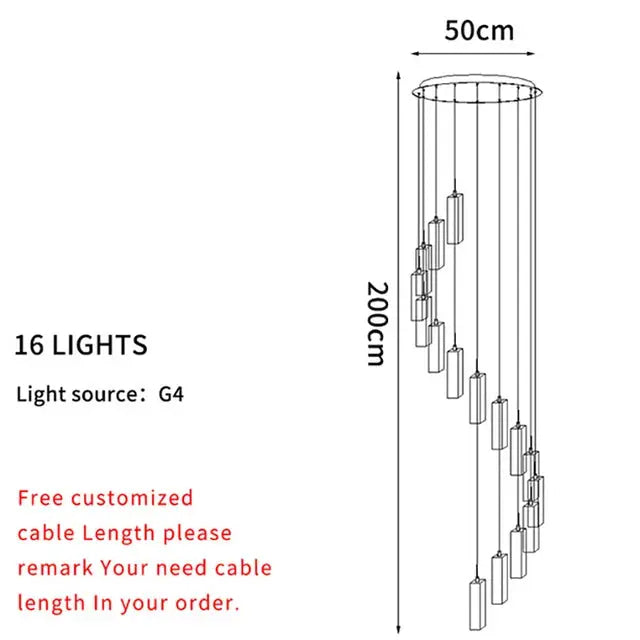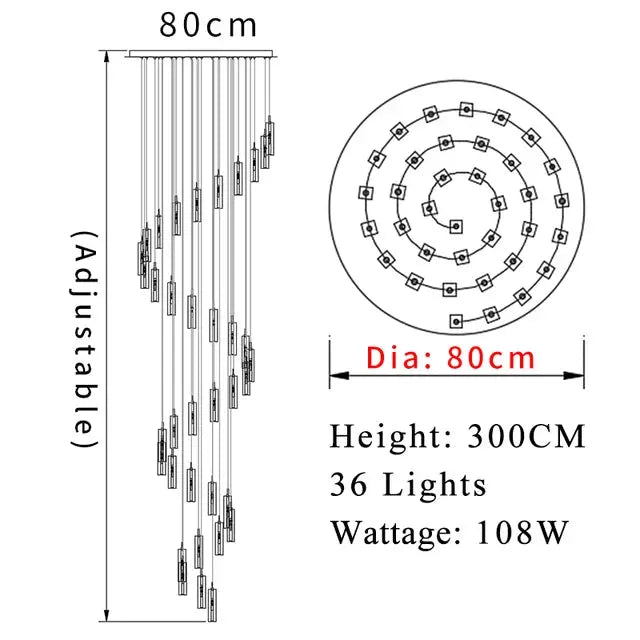 What distinguishes the Modern Geometric Staircase Chandelier from Seus Lighting in terms of design?
This chandelier features a geometric design with crystal cube-shaped lampshades, making it a modern statement piece. The fixture's ability to switch between warm and cool lighting allows it to adapt to various moods and settings, offering versatility in addition to its striking aesthetic.
How does the dimmer switch function on the Seus Lighting chandelier?
The included dimmer switch provides the option to alter the brightness and tone of the light from a warm 3000K to a cooler 6000K. This feature enables the chandelier to cater to different ambiances, from intimate gatherings to vibrant social settings.
Can the Modern Geometric Staircase Chandelier accommodate different staircase sizes?
Yes, the chandelier comes in two sizes: one with 16 bulbs suitable for a lighting area of 15-30 square meters, and a larger one with 36 bulbs. The various sizes allow it to complement both modest and grand staircases aptly.
What are the wattage specifications for each size of the Seus Lighting chandelier?
For Size 1, which includes 16 bulbs, the wattage is 48W. Size 2, which is equipped with 36 bulbs, has a wattage of 108W, providing ample illumination for larger spaces.
Is the Modern Geometric Staircase Chandelier by Seus Lighting suitable for energy-saving?
While the chandelier is designed with modernity in mind, including energy-efficient LED bulbs would enhance its energy-saving capabilities. Customers are encouraged to consider LED options compatible with the fixture to ensure both elegance and efficiency.