Skip to product information

Regular price
$749.99 USD
Regular price
$999.99 USD
Sale price
$749.99 USD
Unit price
per
Sale 25% off
Sold out
In stock
This Modern Droplet Ceiling Lamp will illuminate your living space with its 5/7/9 head configuration and stainless steel construction. The modern design combined with the different lighting distribution creates a mesmerizing atmosphere in any room. Unusual and useful, this light is a great addition to any home.
View full details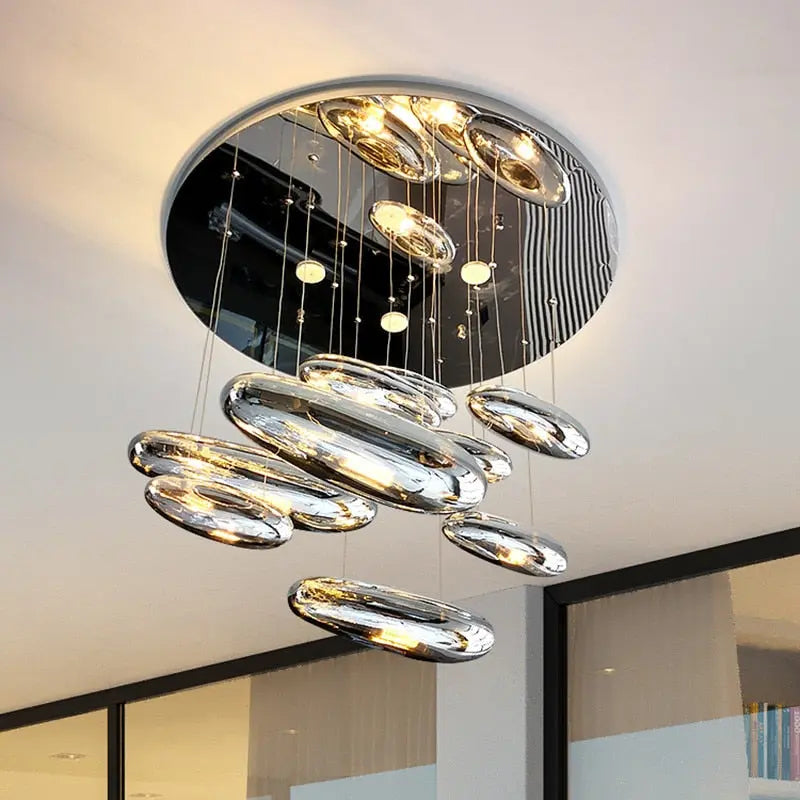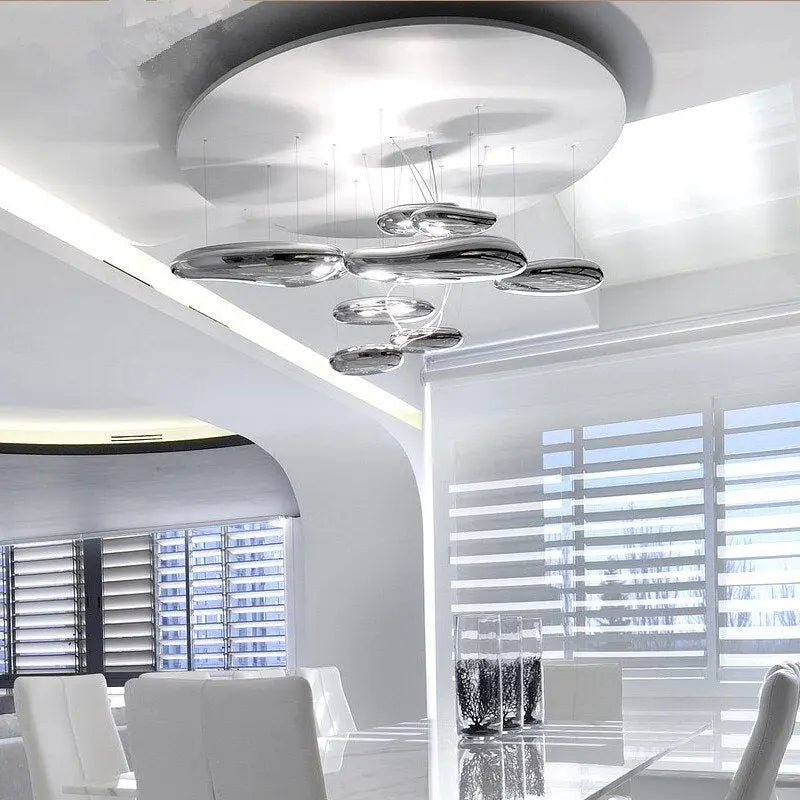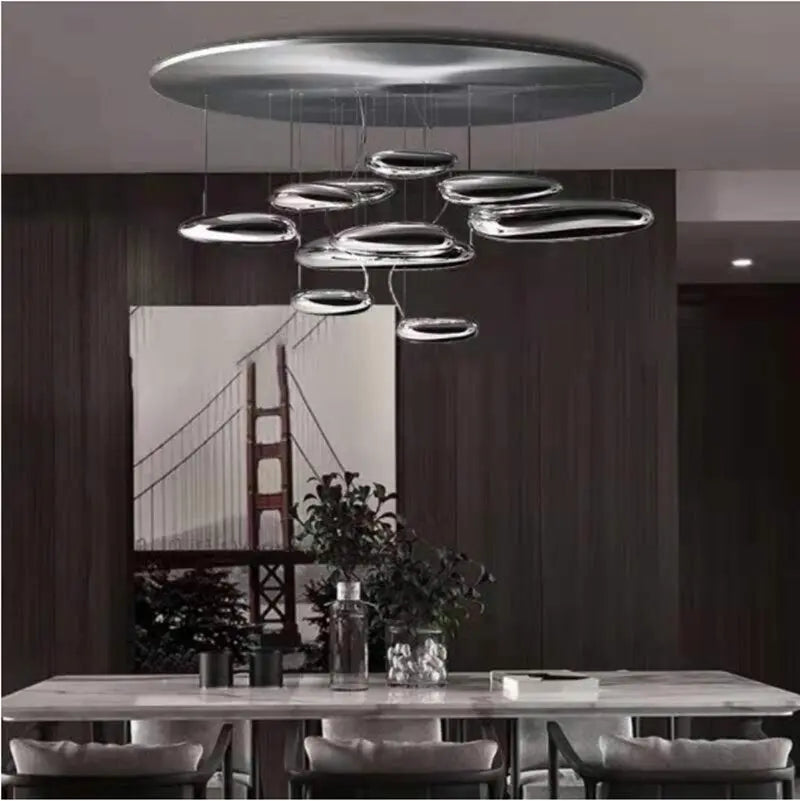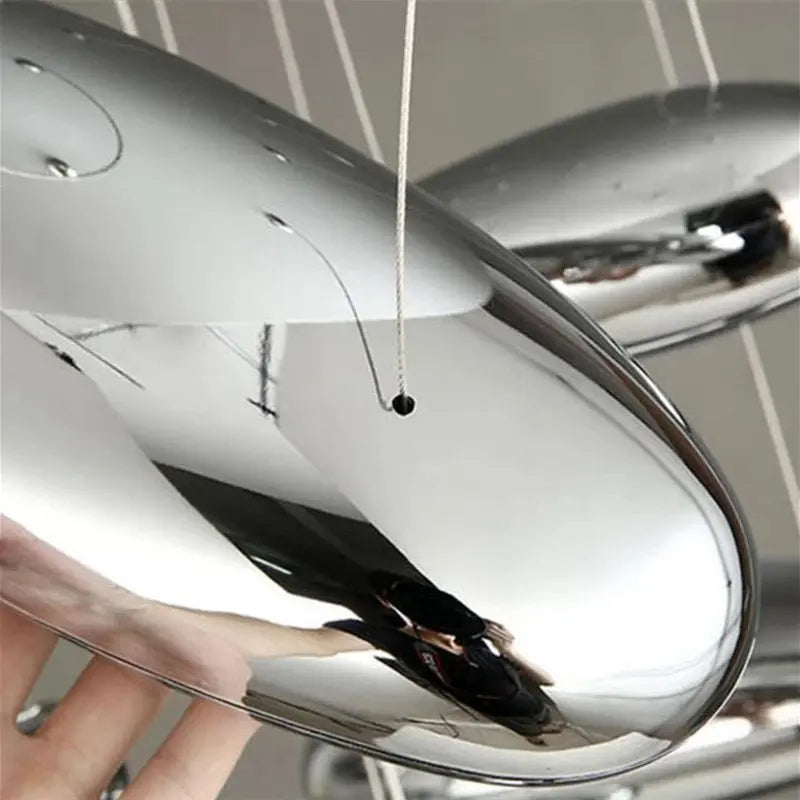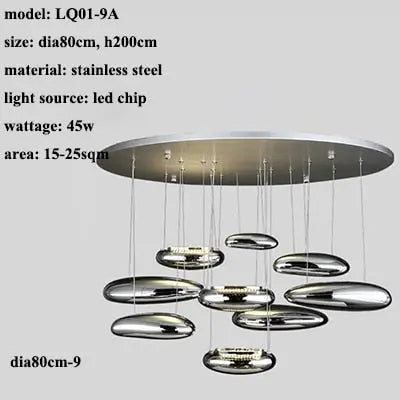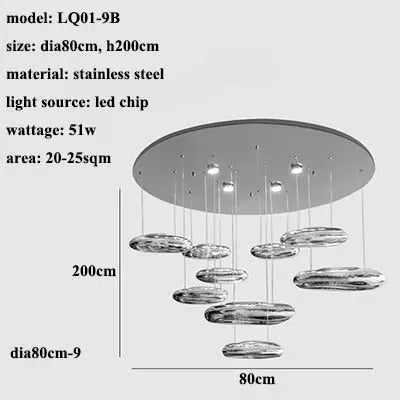 What Makes the Modern Droplet Ceiling Lamp Unique?
The Modern Droplet Ceiling Lamp stands out for its innovative design and versatile lighting configurations. Available in 5, 7, or 9 head options, the lamp offers a mesmerizing lighting display, perfect for any modern living space.
What Material is the Modern Droplet Ceiling Lamp Made Of?
Our Modern Droplet Ceiling Lamp is crafted from high-quality stainless steel. This gives it a sleek, polished chrome finish that pairs well with the silver lampshade, ensuring that it complements a variety of interior styles.
How Does the Touch On/Off Switch Work?
The lamp comes with a modern Touch On/Off Switch, allowing you to effortlessly control the lighting. A simple touch is all it takes to turn the lamp on or off, offering a convenient and user-friendly experience.
Is the Modern Droplet Ceiling Lamp Energy-Efficient?
Absolutely! The Modern Droplet Ceiling Lamp utilizes energy-efficient LED bulbs. Not only do they provide bright and vibrant light, but they also consume less electricity, making the lamp both cost-effective and eco-friendly.
What is the Warranty on the Modern Droplet Ceiling Lamp?
We stand by the quality of our products. That's why the Modern Droplet Ceiling Lamp comes with a 2-year warranty, ensuring that you can enjoy its beauty and functionality for years to come.