Skip to product information

Regular price
$369.99 USD
Regular price
$469.99 USD
Sale price
$369.99 USD
Unit price
per
Sale 21% off
Sold out
In stock
This contemporary black glass chandelier is a decorative piece of home decor. Its unique design provides a modern style, sleek look and modern functionality. Its one-of-a-kind black glass shade with chrome-plated accents makes it the perfect addition to any contemporary space.
View full details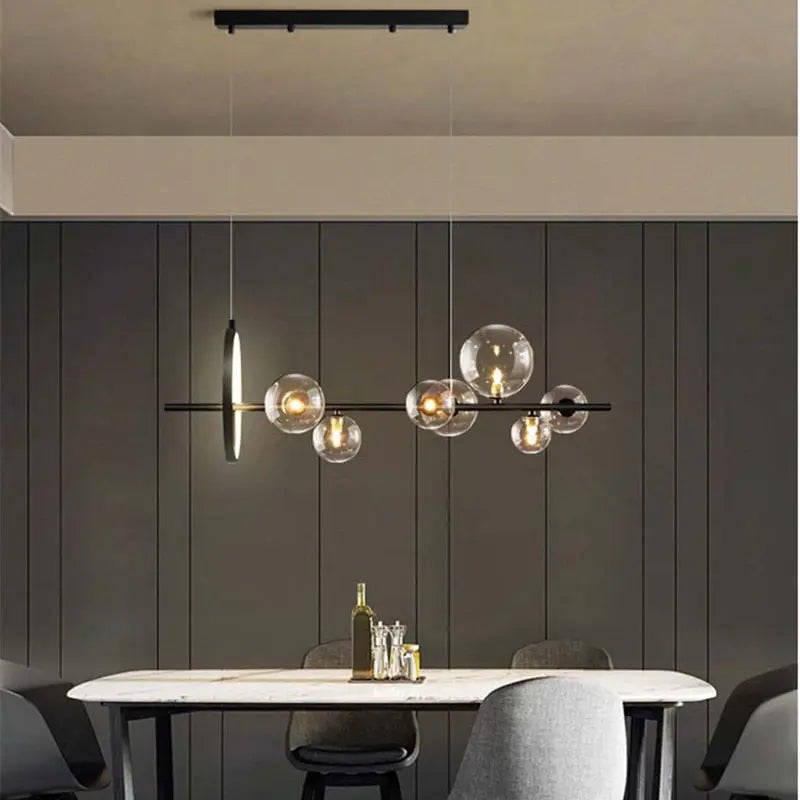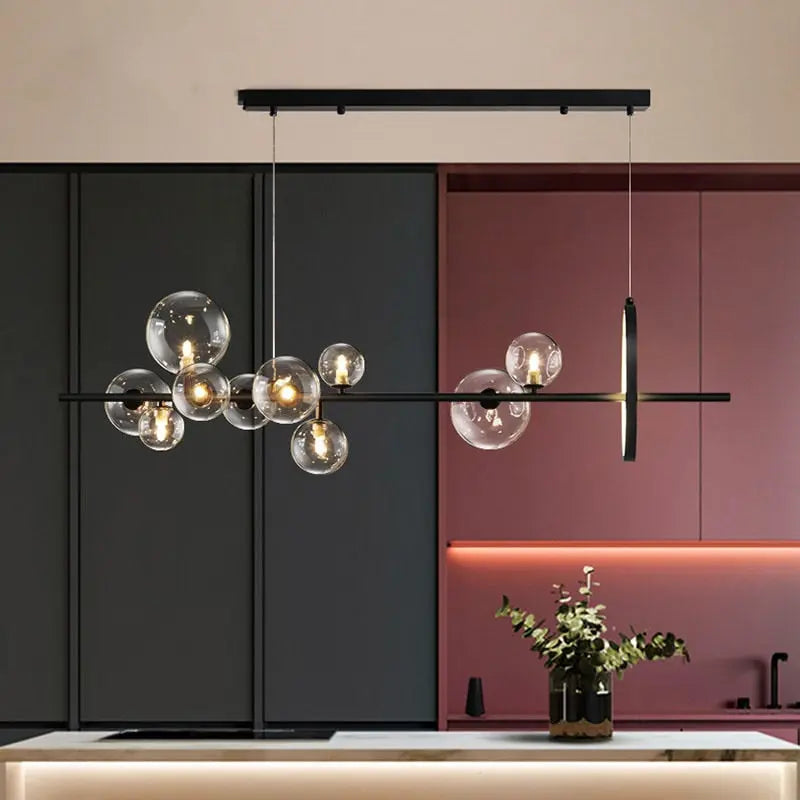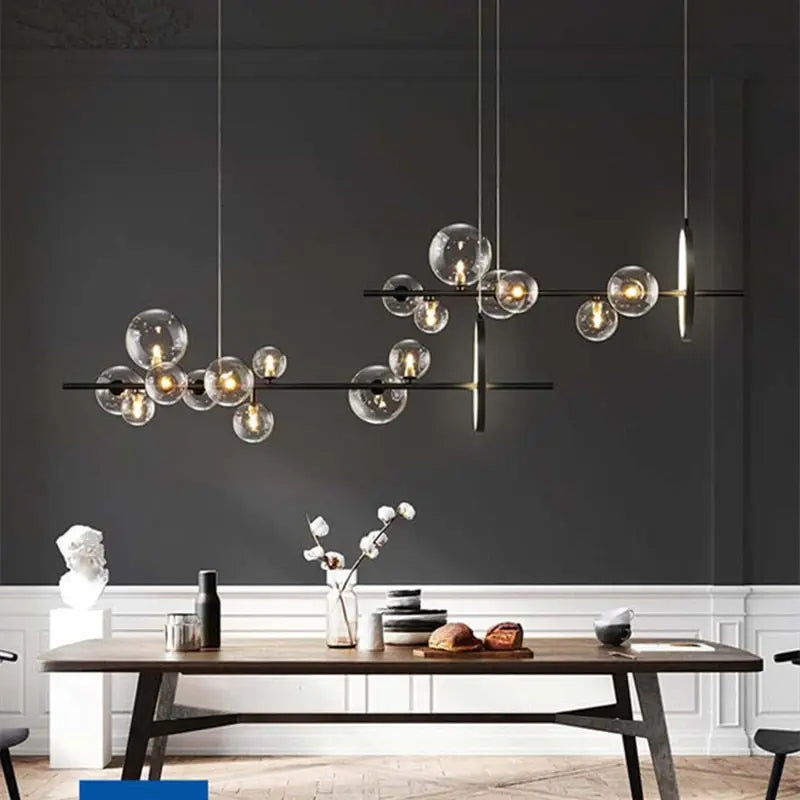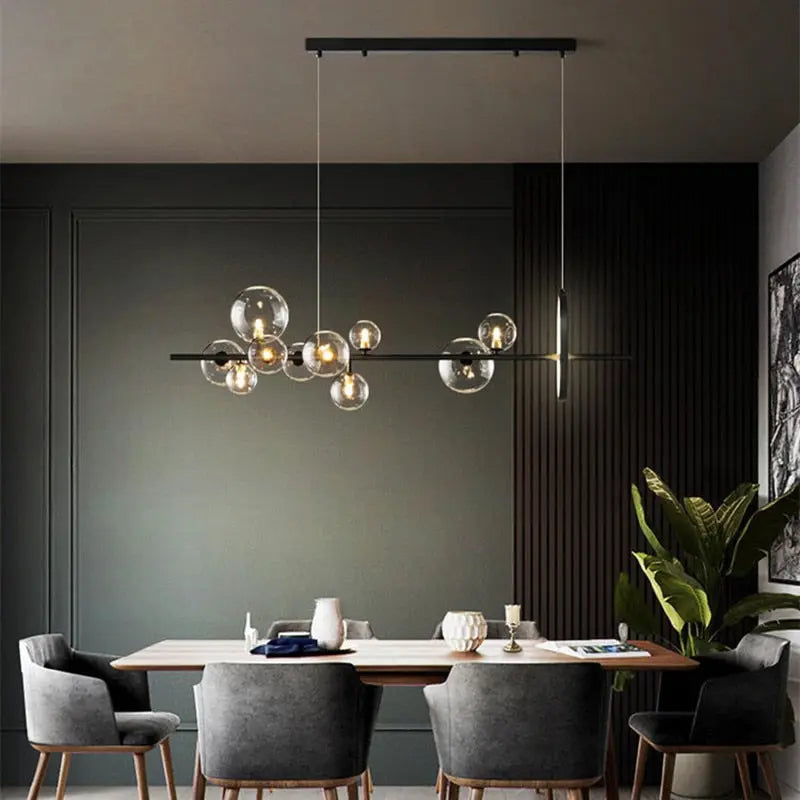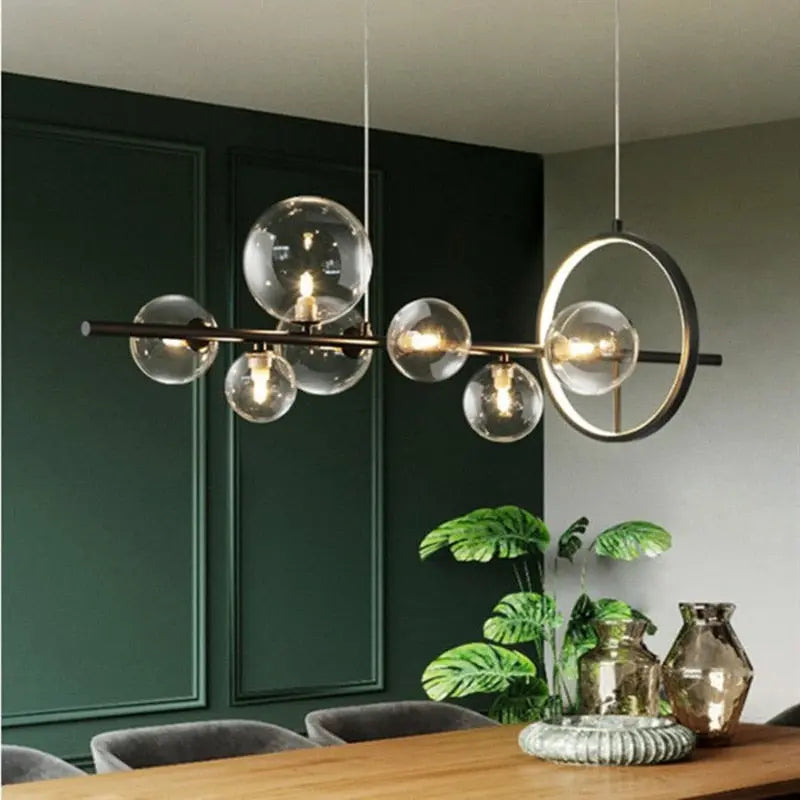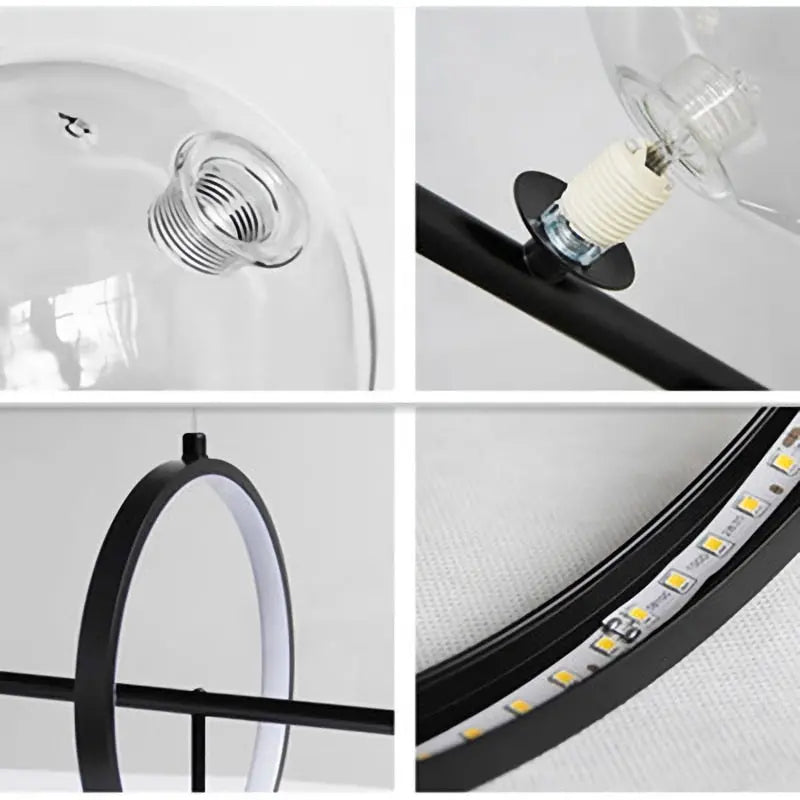 What Makes the Contemporary Black Glass Chandelier Unique?
The chandelier features a one-of-a-kind black glass shade, accented with chrome-plated elements. This unique combination brings a sleek and modern style, making it an excellent addition to contemporary spaces.
How Many Light Sources Does the Chandelier Have?
Modern Black Glass Chandelier comes in two versions: one with 7 heads and another with 10 heads. These multiple light sources not only provide ample illumination but also contribute to the piece's striking design.
Is the Chandelier Suitable for Kitchen Installation?
Absolutely! This versatile chandelier is designed for multiple areas of your home, including the kitchen and kitchen island, as well as the bedroom, living room, dining room, farmhouse and foyer.
What Type of Bulb Does the Modern Black Glass Chandelier Use?
This chandelier uses energy-efficient LED bulbs, compatible with a G9 base type. The LED bulbs are included with the chandelier, saving you the hassle of purchasing them separately.
How Do I Choose the Emitting Color of the Chandelier?
The chandelier offers various emitting color options, including Cold White, Warm White, Neutral Light, and a 3-color light option. This lets you set the ambiance according to your preferences.