Skip to product information

Regular price
$299.99 USD
Regular price
$499.99 USD
Sale price
$299.99 USD
Unit price
per
Sale 40% off
Sold out
In stock
Introducing the Melissa Copper Drum Chandelier, designed to meet your aesthetic and lighting needs. Complementing both modern and traditional interiors, this chandelier features a luxurious copper drum shade that diffuses light to create a soft and inviting atmosphere. Ideal for a variety of settings such as dining areas, living rooms and entryways, this chandelier stands out as an eye-catching centrepiece. Its quality construction ensures durability, making it a long-lasting addition to your home. Let your living space shine with unrivalled brilliance.
View full details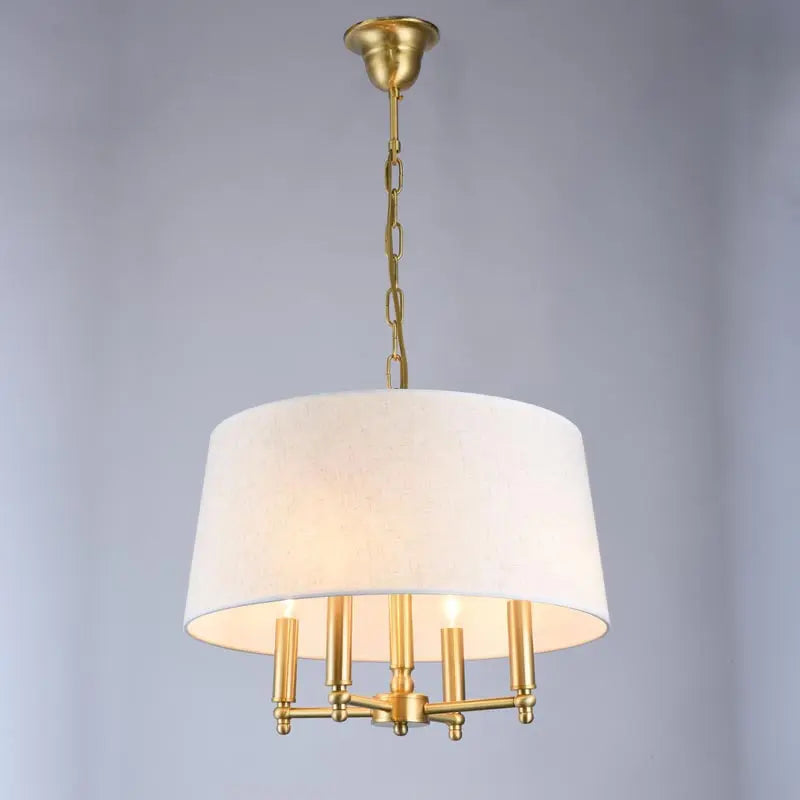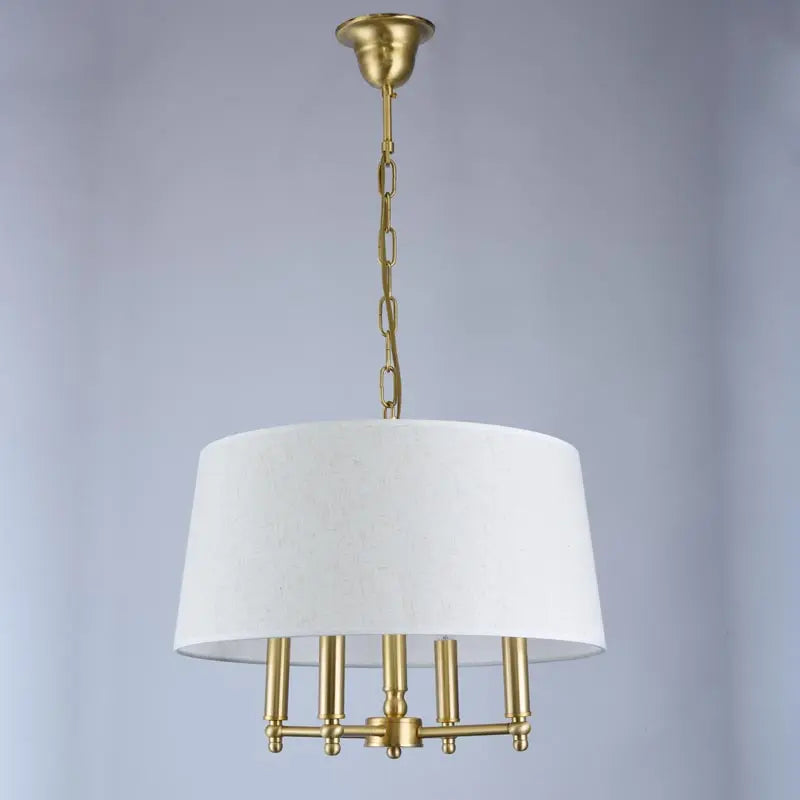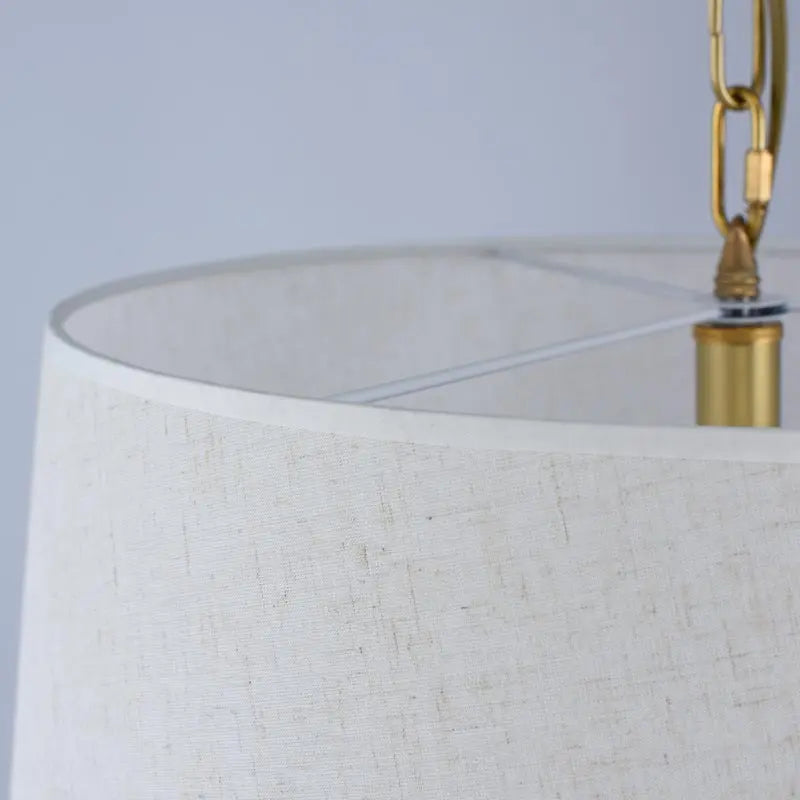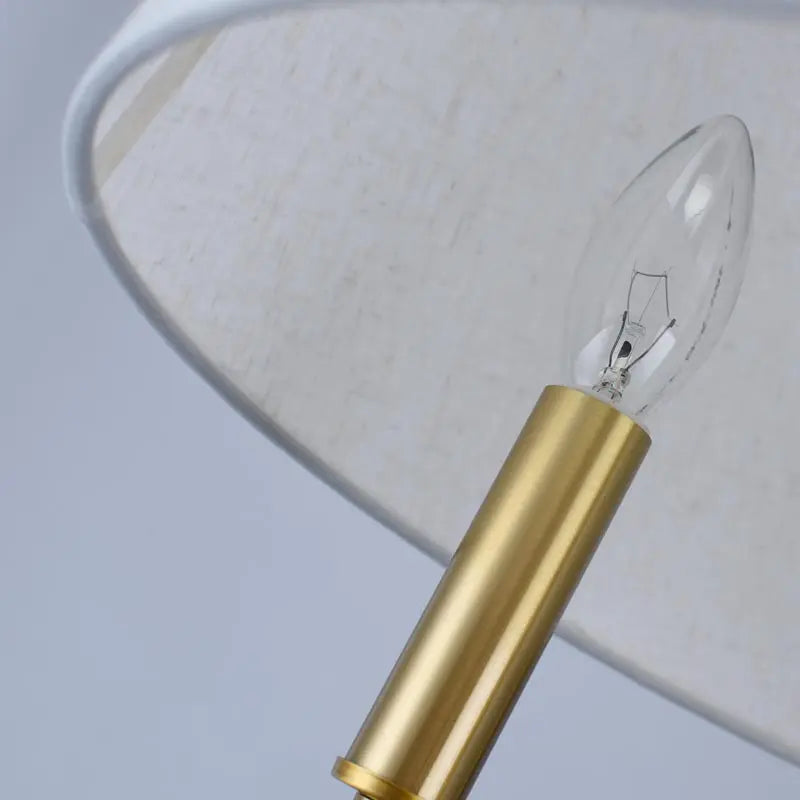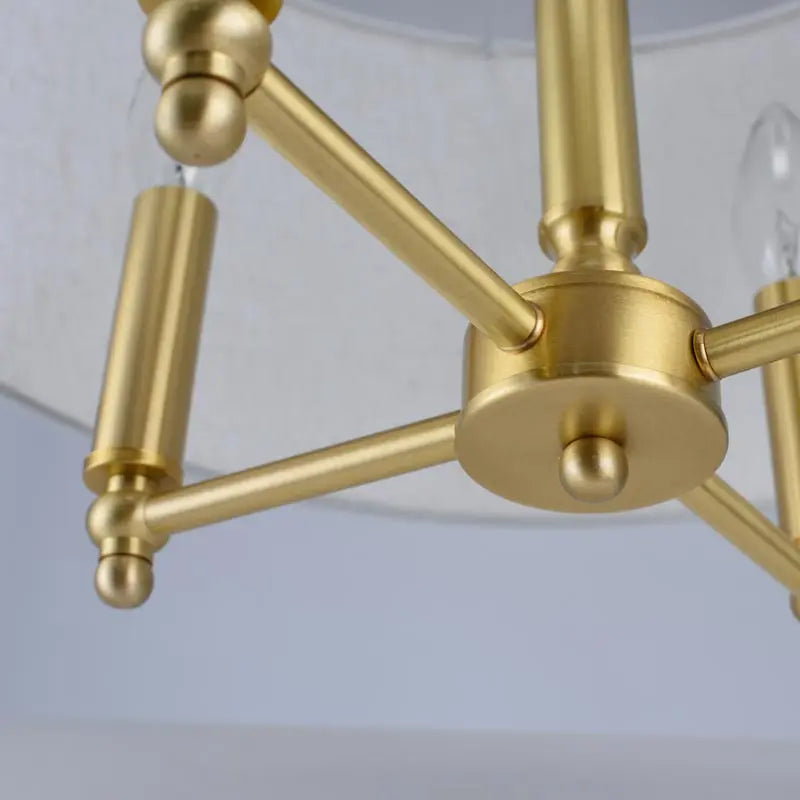 What is the Material Composition of the Chandelier?
The chandelier is expertly crafted using high-quality copper for the body, and it features a fabric shade. The copper body adds a touch of luxury, while the fabric shade softens the light, providing a cozy atmosphere.
Is the Modern Style Copper Chandelier Energy-Efficient?
The chandelier comes with an E14 base that is compatible with incandescent bulbs, LED bulbs, and energy-saving bulbs. The choice of bulb can significantly impact energy efficiency. We recommend using LED or energy-saving bulbs for the best energy efficiency.
How Does the Installation Work for this Chandelier?
This copper drum chandelier features a semi-flush mount installation. This means the chandelier will hang close to the ceiling, making it a good choice for rooms with lower ceilings as well as for areas where you want the chandelier to be a subtle centerpiece.
What Areas of the Home is this Melissa Copper Drum Chandelier Suitable For?
This versatile chandelier is perfect for multiple areas of your home, including the bedroom, living room, dining room, kitchen, kitchen island and even in a farmhouse setting. With its modern style and fabric shade, it complements a wide range of interiors.
Is the Bulb Included with the Melissa Copper Drum Chandelier?
Yes, bulbs are included with this chandelier, offering added convenience and ensuring compatibility. The E14 light source can accommodate incandescent bulbs, LED bulbs, and energy-saving bulbs, giving you flexibility in how you illuminate your space.