Skip to product information

Regular price
$149.99 USD
Sale price
$89.99 USD
Unit price
per
Sale 40% off
Sold out
In stock
Add elegant style to your home with the Mavis Crystal Wall Lights. More than simple fixtures, these wall-mounted lights serve as intriguing works of art that offer both beauty and utility. Ideal for any room looking for a tasteful change, Mavis lights transform ordinary spaces into sleek and modern environments. You can choose these lights to add a fresh and attractive vibe to your home.
View full details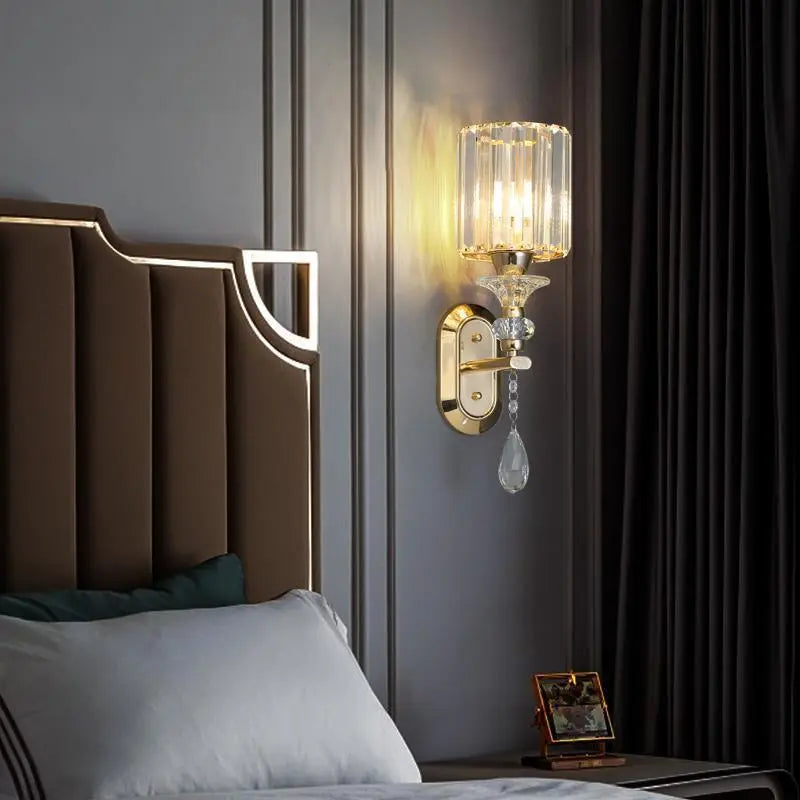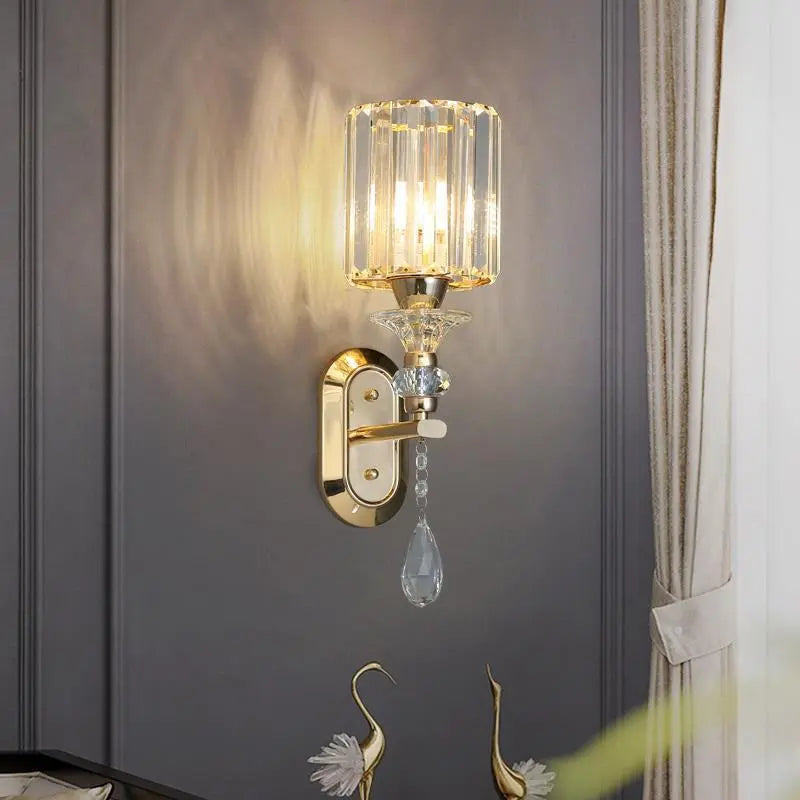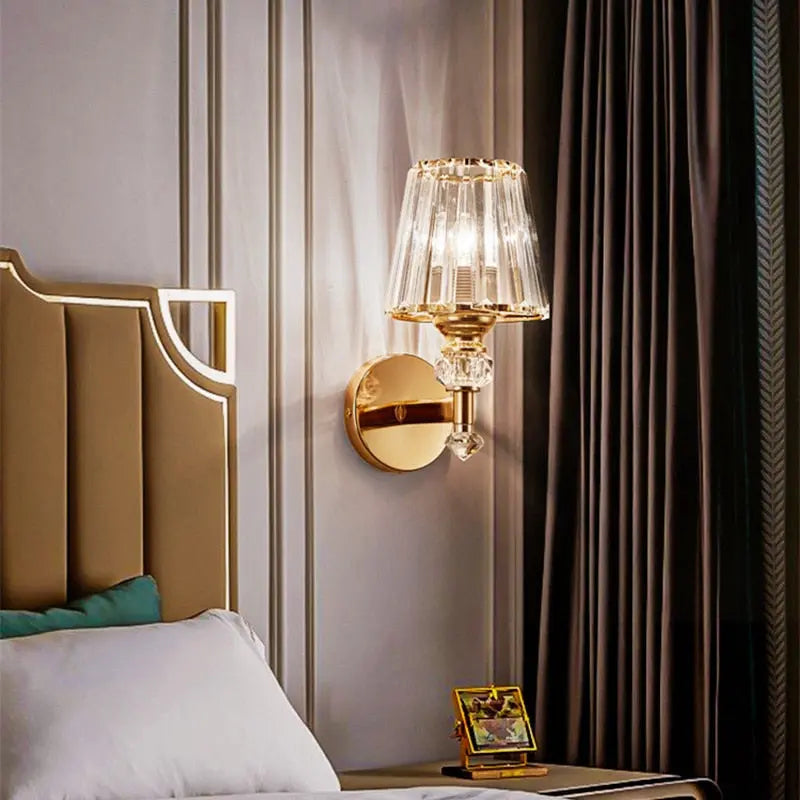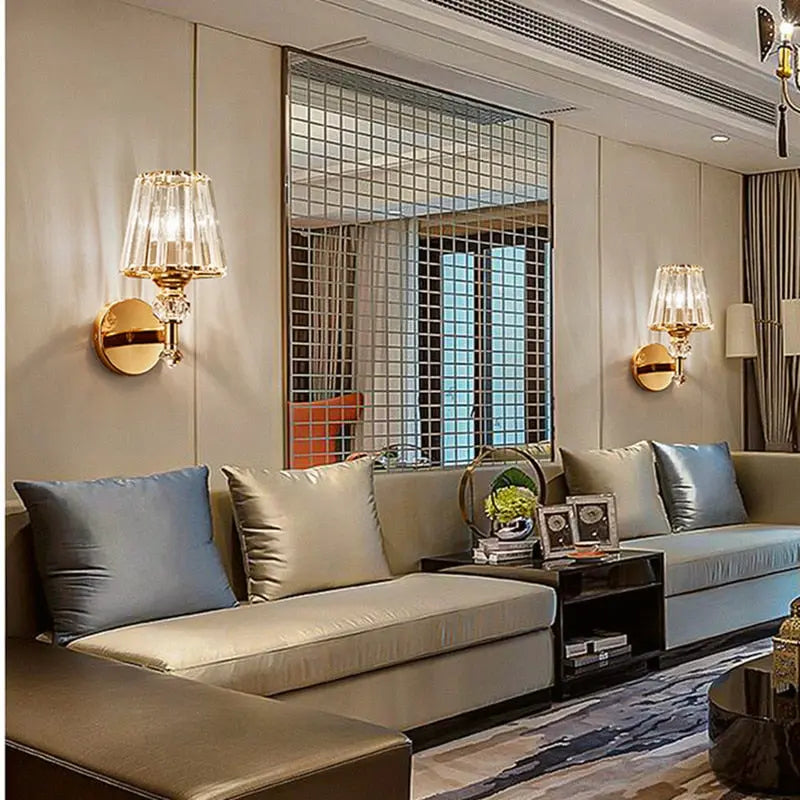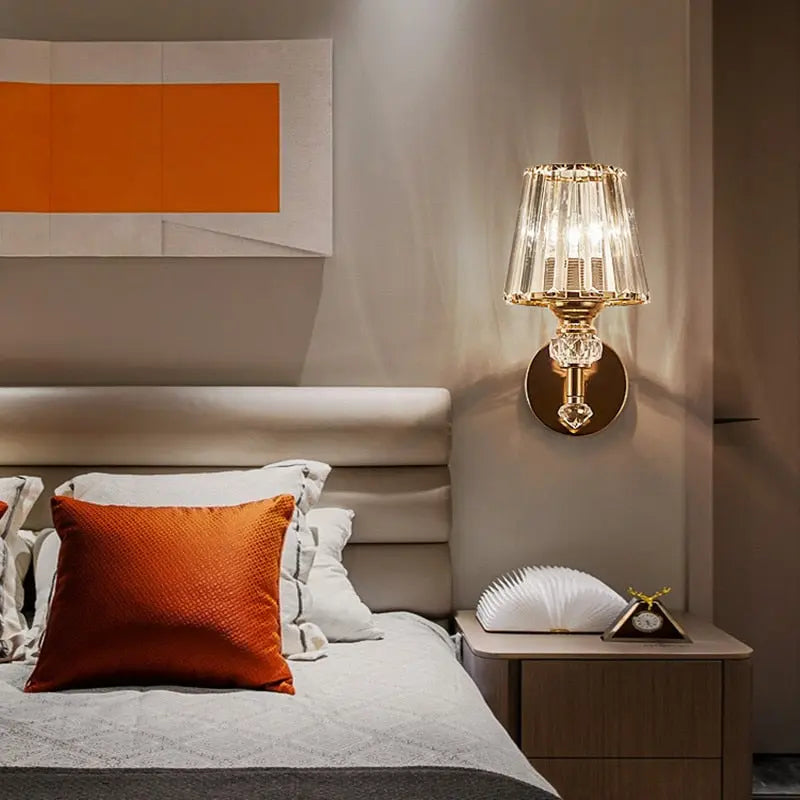 What Makes Mavis Crystal Wall Lights a Must-Have for Modern Homes?
Mavis Crystal Wall Lights are far from ordinary. They are wall-mounted fixtures that double as stunning works of art, adding an unparalleled sense of beauty and utility to your home. Their modern style, LED light source, and golden lampshades make them a perfect choice for adding a touch of elegance to any room.
Can the Mavis Crystal Wall Lights Be Dimmed?
Yes, Mavis Crystal Wall Lights come with a dimmable feature, allowing you to adjust the lighting according to your mood and requirements. The touch on/off switch ensures easy usability, giving you complete control over the ambiance.
Are the Bulbs for Mavis Crystal Wall Lights Included?
Absolutely! These lights come with LED bulbs included, ensuring energy-efficient lighting right out of the box. Moreover, LED lights have a longer lifespan, contributing to their cost-effectiveness and eco-friendliness.
Can Mavis Crystal Wall Lights Be Installed in Multiple Areas?
Yes, the versatile design of Mavis Crystal Wall Lights makes them suitable for various spaces including the living room, bedroom, bedside, bathroom, study room and corridors. They are designed to adapt and add charm to multiple interior settings, proving their versatility.
How Do Mavis Crystal Wall Lamps Fit into Modern Home Designs?
The modern style and high-quality materials like gold-finished iron and premium crystal make Mavis Crystal Wall Lamps a seamless addition to contemporary interiors. Their 3-year warranty and range of dimming options ensure you get a blend of longevity and versatility, making them a worthwhile investment for any modern home.