Skip to product information

Regular price
$1,049.99 USD
Regular price
$1,399.99 USD
Sale price
$1,049.99 USD
Unit price
per
Sale 25% off
Sold out
In stock
Maria Modern Candelabra Chandelier seamlessly combines tradition with contemporary design. Offered in 12-head and 32-head configurations, this chandelier is a striking statement piece. Evoking the classic elegance of historic candelabras, it is reimagined with sleek lines and modern craftsmanship. The multiple heads provide a radiant glow, enveloping rooms in warm, ambient light.
Whether it's gracing a formal dining room or elevating a spacious foyer, the Maria is both a nod to the past and a celebration of modern aesthetics. Its intricate design stands as a testament to meticulous artistry, making it an undeniable centerpiece in any setting.
View full details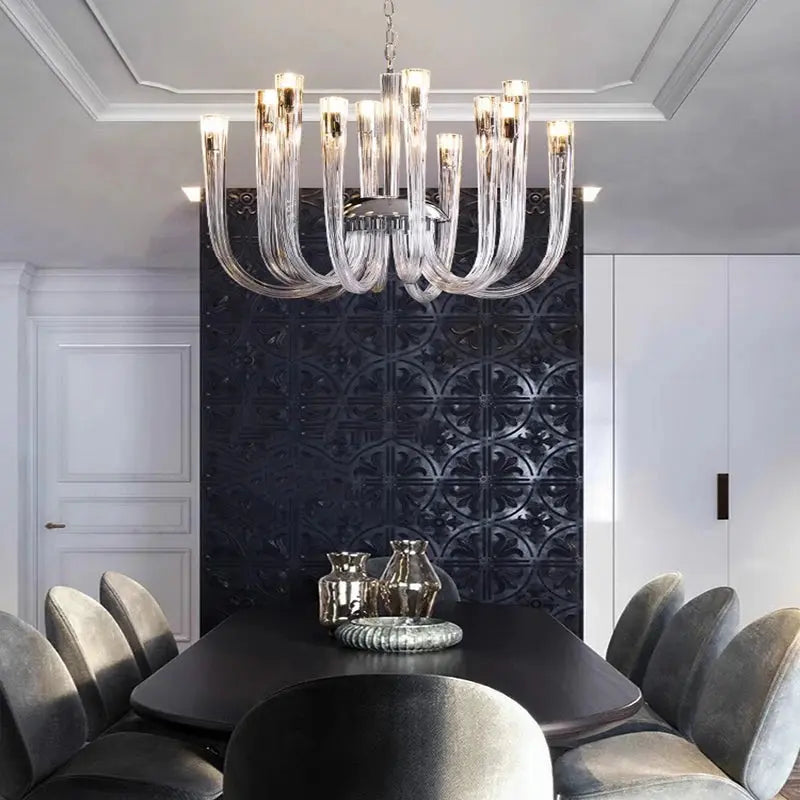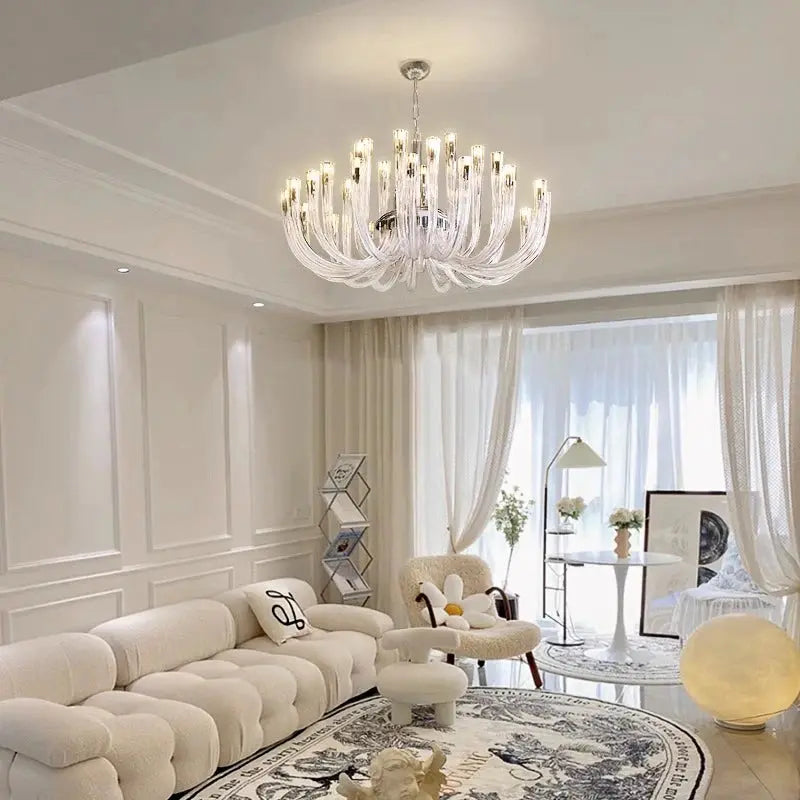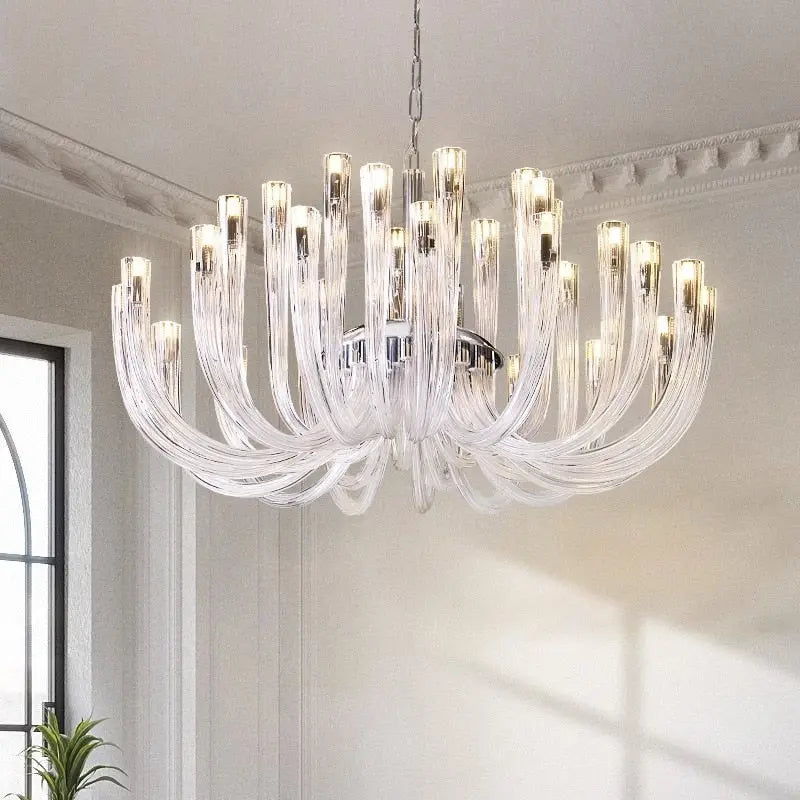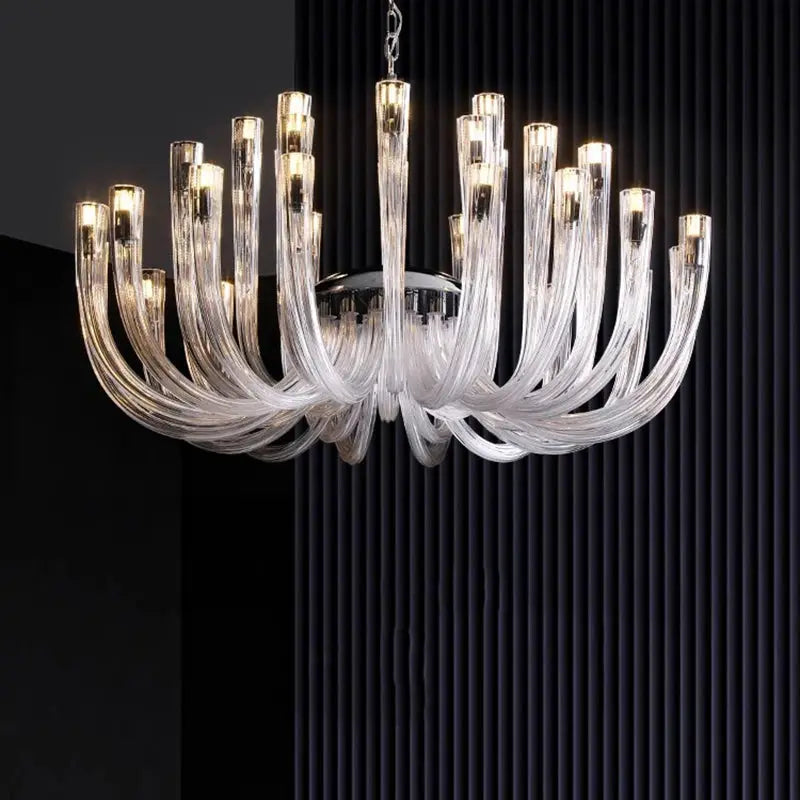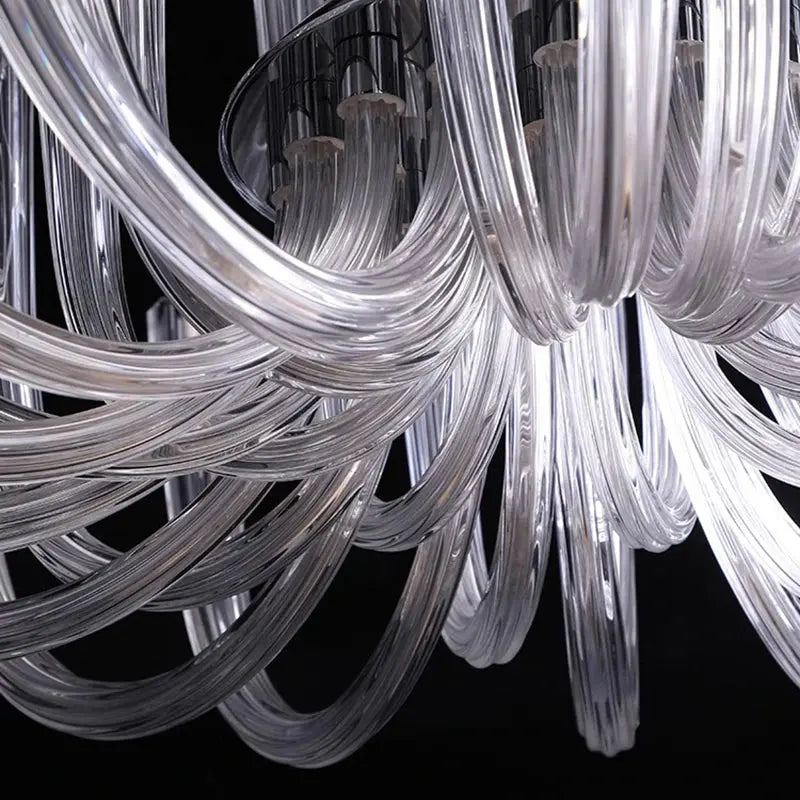 Can I control the Maria Chandelier using a mobile app?
Yes, one of the functions includes an APP with RC Dimmable feature, allowing you to adjust brightness and color temperature.
Can I change between cold and warm white light settings without a remote?
There are configurations for single cold or warm white without a remote, but to switch between them or adjust the dimming, a remote or app is required.
How does the RC remote dimming function work on the Maria Chandelier?
The RC remote dimming function allows users to adjust the color temperature from a warm 2800K to a cold 6000K. This provides flexibility in setting the desired ambiance for a room. Additionally, users can switch between light colors using the remote control.
What areas or rooms is the Maria Modern Candelabra Chandelier best suited for?
The Maria Chandelier, with its intricate design and radiant glow, is perfect for a variety of spaces including bedrooms, kitchens, kitchen islands, living rooms, dining rooms, foyers, offices, and cafes. Its versatile design makes it a fitting centerpiece for both homes and commercial establishments.
What is the Maria Modern Candelabra Chandelier's design inspiration?
The Maria Modern Candelabra Chandelier draws inspiration from the classic elegance of historic candelabras, merging this with contemporary design and sleek lines. It's a blend of tradition and modern craftsmanship.