Skip to product information

Regular price
$1,199.99 USD
Regular price
$1,599.99 USD
Sale price
$1,199.99 USD
Unit price
per
Sale 25% off
Sold out
In stock
The Luxury Raindrop Crystal Chandelier by Seus Lighting, a lavish fixture for staircases and foyers, presents a design reminiscent of a tranquil downpour. Choose between the cozy ambiance of warm white or the clarity of cold white light to create the desired atmosphere. This LED-lit chandelier offers a spiraling display that captures the mesmerizing form of rain in motion, bringing a serene yet luxurious feel to any space.
Energy-efficient and stunning, it transforms the lighting into a visual experience, creating a focal point that marries grandeur with modernity. Seus Lighting's commitment to opulent and innovative lighting solutions is exemplified in this raindrop-inspired masterpiece.
View full details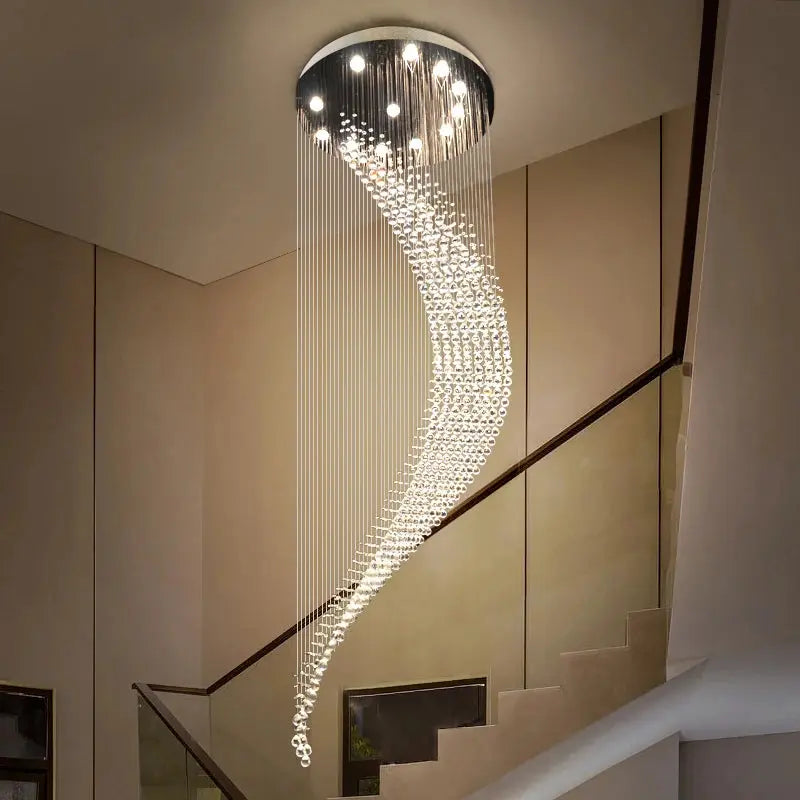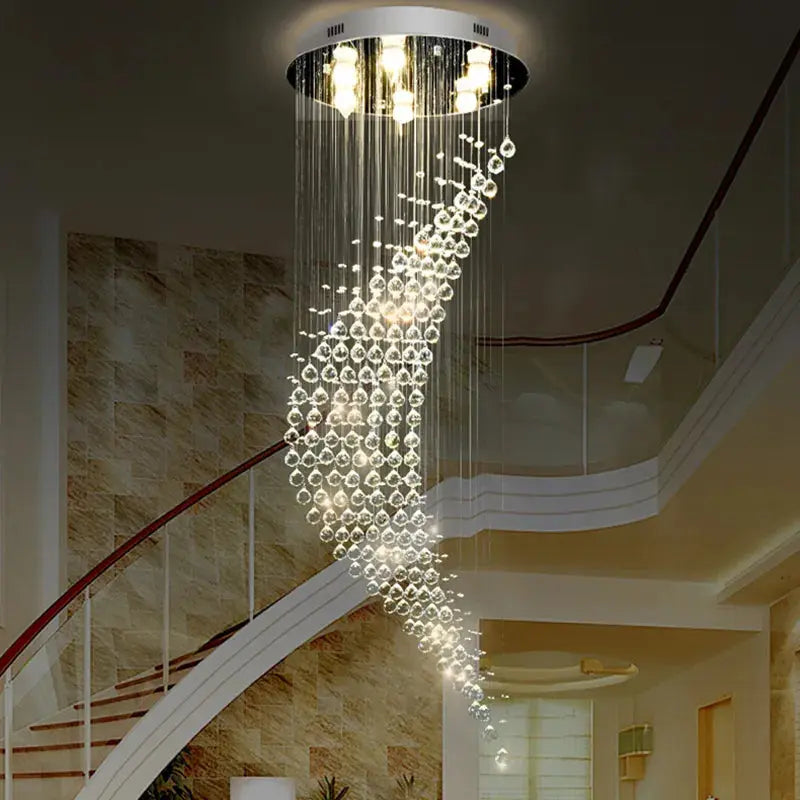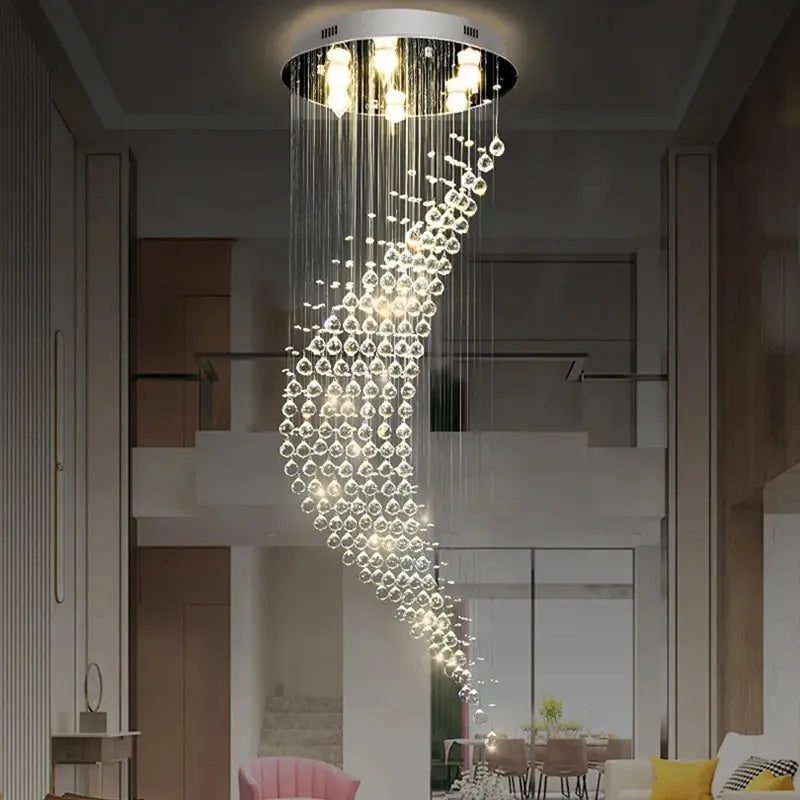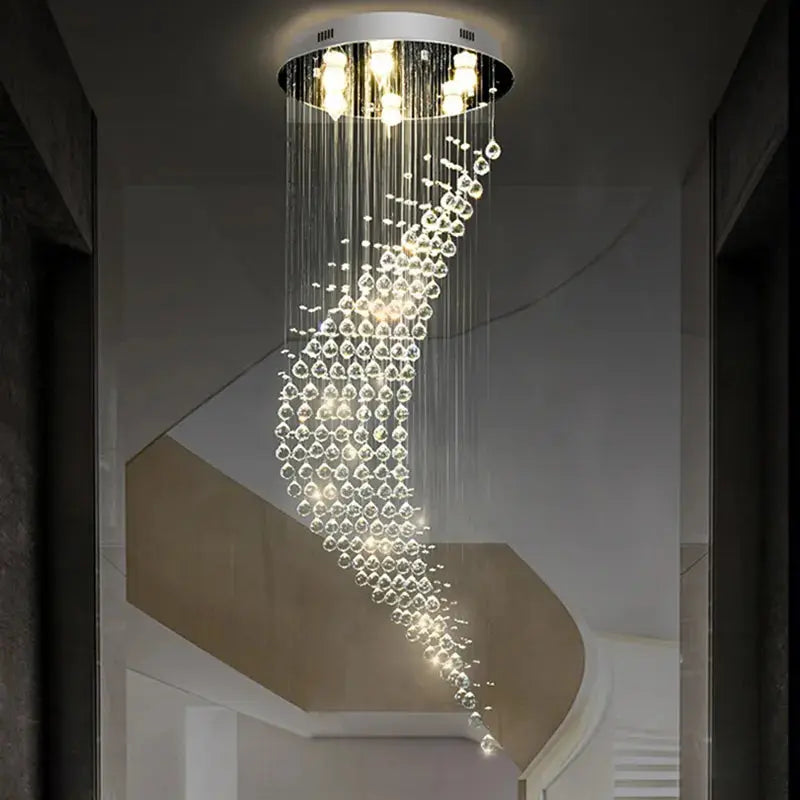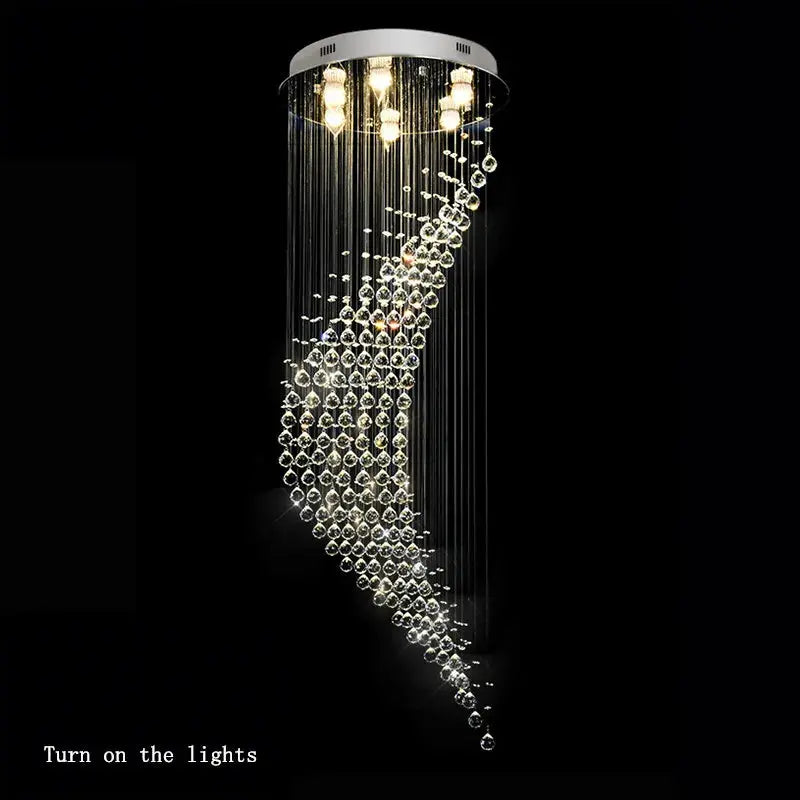 What design inspiration does the Luxury Raindrop Crystal Chandelier by Seus Lighting draw upon?
The chandelier is inspired by the serene visuals of rainfall. Its spiraling crystal arrangement is meant to mimic the beauty of raindrops in mid-fall, creating a tranquil and luxurious atmosphere within any space it adorns.
Can I adjust the brightness of the Seus Lighting Raindrop Crystal Chandelier?
The chandelier is not dimmable, but it allows you to choose between warm white or cold white light to set the ambiance of your room according to your preference.
How does the Seus Lighting chandelier fit into modern home aesthetics?
With its sleek stainless steel body and LED lighting, the chandelier is designed to complement modern interiors, acting as a striking visual centerpiece that blends classic luxury with contemporary design elements.
What are the installation requirements for this chandelier?
The chandelier comes as a flush mount fixture, suitable for high ceilings and spacious areas. It's recommended to have it installed by a professional due to its intricate crystal design and the electrical expertise needed for proper installation.
What kind of maintenance does the Raindrop Crystal Chandelier require?
Maintenance is fairly simple: the LED bulbs are included and offer a long life span. For cleaning, dust the stainless steel and crystals gently with a soft, dry cloth to maintain its shine. Avoid using harsh chemicals that could damage the material.