Skip to product information

Regular price
$1,099.99 USD
Regular price
$1,399.99 USD
Sale price
$1,099.99 USD
Unit price
per
Sale 21% off
Sold out
In stock
Luxury LED Crystal Chandelier, available in striking Black and opulent Gold, is the epitome of elegance and sophistication. Each crystal reflects and refracts the light, creating a cascade of sparkling luminescence throughout your space. The choice of colors, Black or Gold, ensures that this chandelier can be the centerpiece in a variety of decor themes, from modern minimalism to opulent luxury.
Its LED lights offer energy efficiency without compromising on brilliance. Whether it's the focal point of a grand entrance hall or the crowning glory in a formal dining room, this chandelier promises to infuse your interiors with unmatched luxury and style.
View full details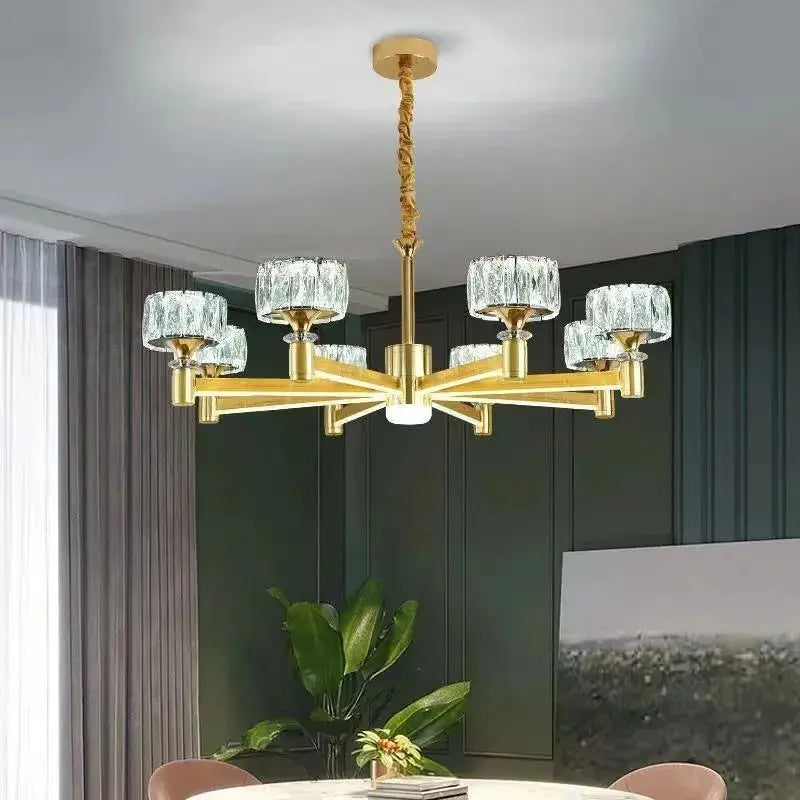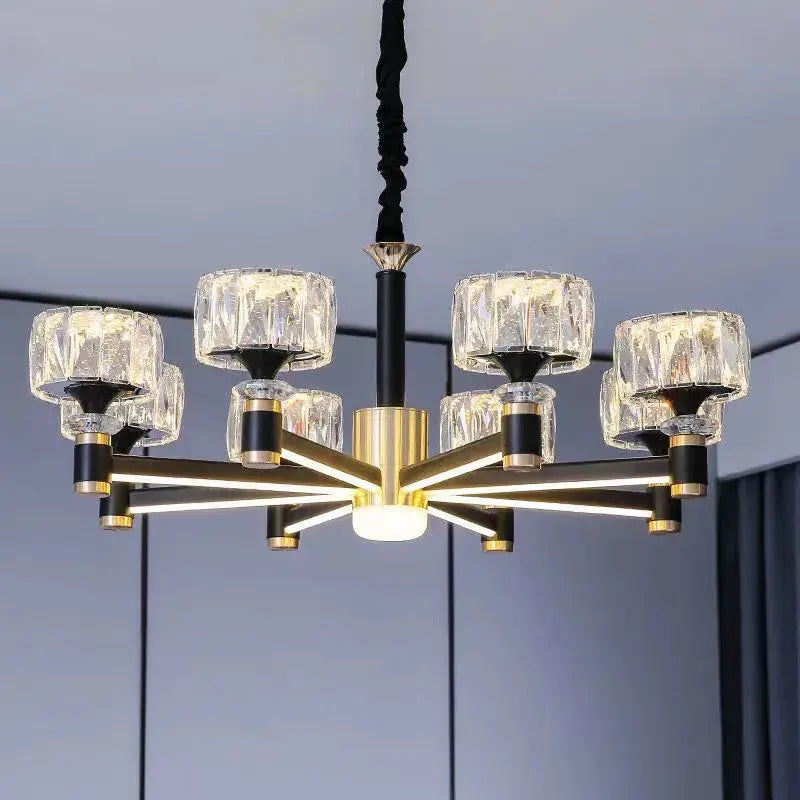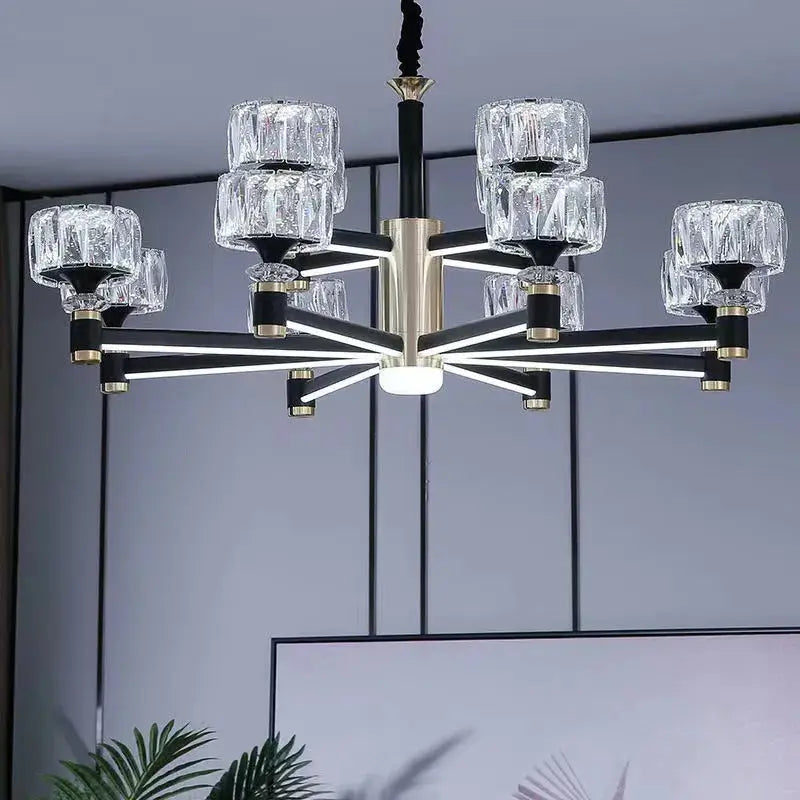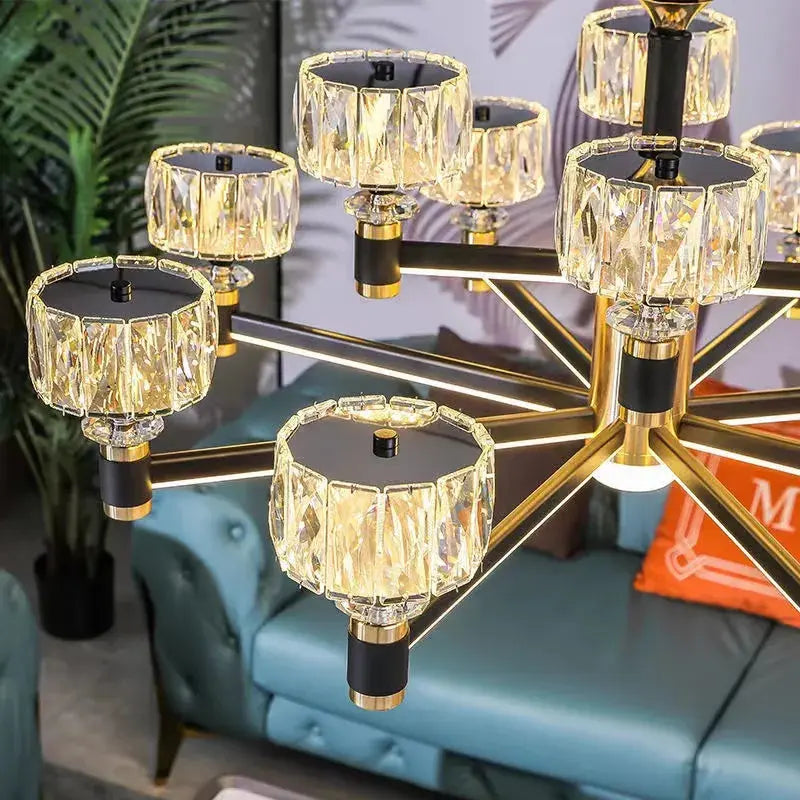 What sets the Luxury LED Crystal Chandelier apart in terms of design?
The Luxury LED Crystal Chandelier is characterized by its elegant and sophisticated design. Each crystal on the chandelier reflects and refracts light, creating a stunning cascade of luminescence. Additionally, it's available in two striking colors: Black and Gold, suitable for various decor themes from modern to opulent.
How does the LED lighting of the chandelier benefit homeowners?
The LED lights in this chandelier are energy-efficient, which means they can provide brilliant illumination while consuming less power, leading to potential energy savings.
What are the size specifications and lighting coverage of the Luxury LED Crystal Chandelier?
The chandelier is available in two configurations: 8 Heads with dimensions 32.67" (83cm) x 15.35" (39cm), covering an area of 10-15 m². 12 Heads measuring 37.40" (95cm) x 16.93" (43cm), illuminating an area of 20-25 m².
How can I control the brightness of the Luxury LED Crystal Chandelier?
The chandelier is equipped with a dimmable feature, and its brightness can be controlled using a remote control or a knob switch, offering flexibility in setting the desired ambiance.
What materials are used in the crafting of the chandelier?
The chandelier is meticulously crafted from handmade polystyrene and aluminum, ensuring durability and a premium look. The shade type is made of clear glass, and it's available in two lampshade colors: Black and Gold.