Regular price
$779.99 USD
Regular price
$1,099.99 USD
Sale price
$779.99 USD
Unit price
per
Sale 29% off
Sold out
In stock
Captivate the room with the Lucinda Black Crystal Chandelier, a mesmerising combination of luxurious style and contemporary flair. With its stunning crystals, this chandelier immediately catches the eye and becomes a statement piece in any space. You can choose from Amber, Clear, Grey type crystal options and add a modern atmosphere to your home.
View full details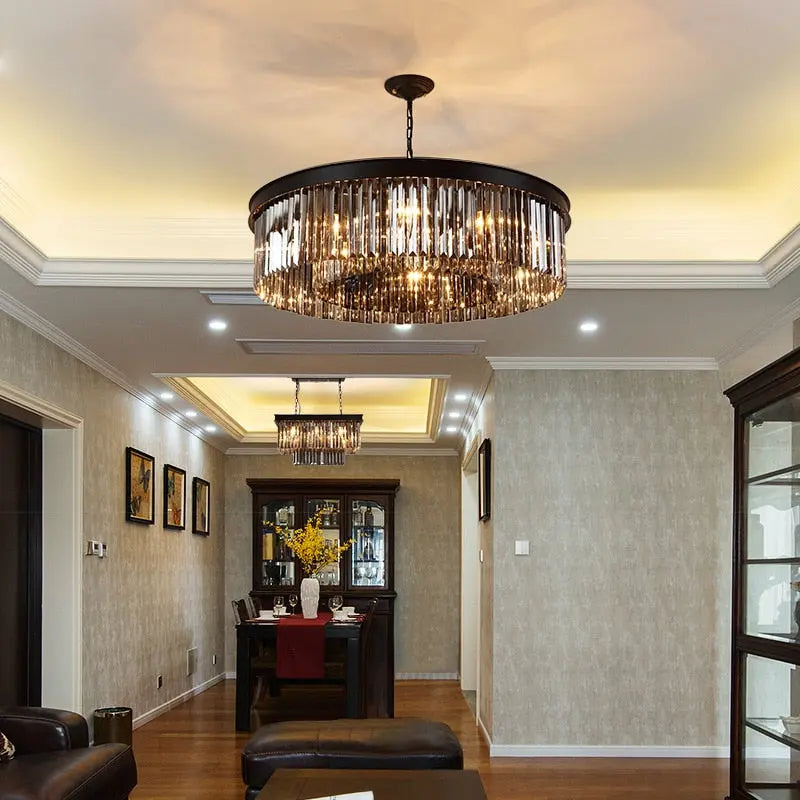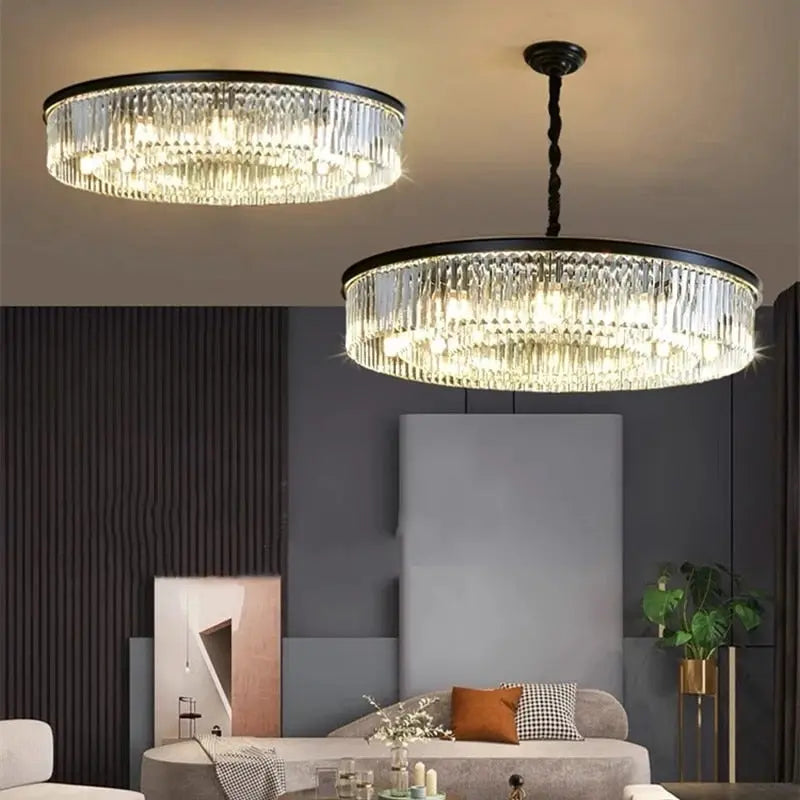 What Crystal Options are Available for the Lucinda Black Crystal Chandelier?
The Lucinda Black Crystal Chandelier offers three crystal type options to fit your aesthetic needs: Amber, Clear, and Grey. Choose the one that best complements your space and adds a touch of luxurious sophistication.
Can the Lucinda Black Crystal Chandelier Be Used in Large Rooms?
Yes, the chandelier is available in two sizes. Size 1 covers a lighting area of 15-20 m², while Size 2 offers a wider coverage of 20-25 m². This makes it versatile enough to be used in both medium-sized and larger rooms.
What Type of Bulbs Does the Chandelier Use?
The chandelier is fitted with energy-efficient LED bulbs. Additionally, the bulbs are included with your purchase, making installation easy and hassle-free.
What Are the Emitting Color Options?
The chandelier offers three emitting color choices: Warm White 3000K, Cold White 6000K, and Neutral Light 4200K. You can pick the one that suits your mood and the ambiance you want to create.
Where can the Lucinda Black Crystal Chandelier be used?
The Lucinda Chandelier is a versatile piece that can be used in various areas including the living room, bedroom, kitchen, dining room, farmhouse and foyer. Its elegant design and superior illumination make it a great choice for multiple spaces in your home.