Skip to product information

Regular price
$69.99 USD
Sale price
$45.99 USD
Unit price
per
Sale 34% off
Sold out
In stock
LED Lights for Staircase Wall in Black, White, Silver offer versatile lighting solutions for various settings. These lights are available in Indoor IP20 and Outdoor IP65 models, making them suitable for both interior and exterior applications. Whether you're lighting up stairs, steps, hallways, staircases, or walkways, these LED fixtures provide targeted illumination with high energy efficiency.
Their sleek design complements home, hotel, and commercial spaces alike. Easy to install and durable, these LED lights are designed for longevity and consistent performance, making them an ideal choice for your stairway, home, hotel, or walkway lighting needs.
View full details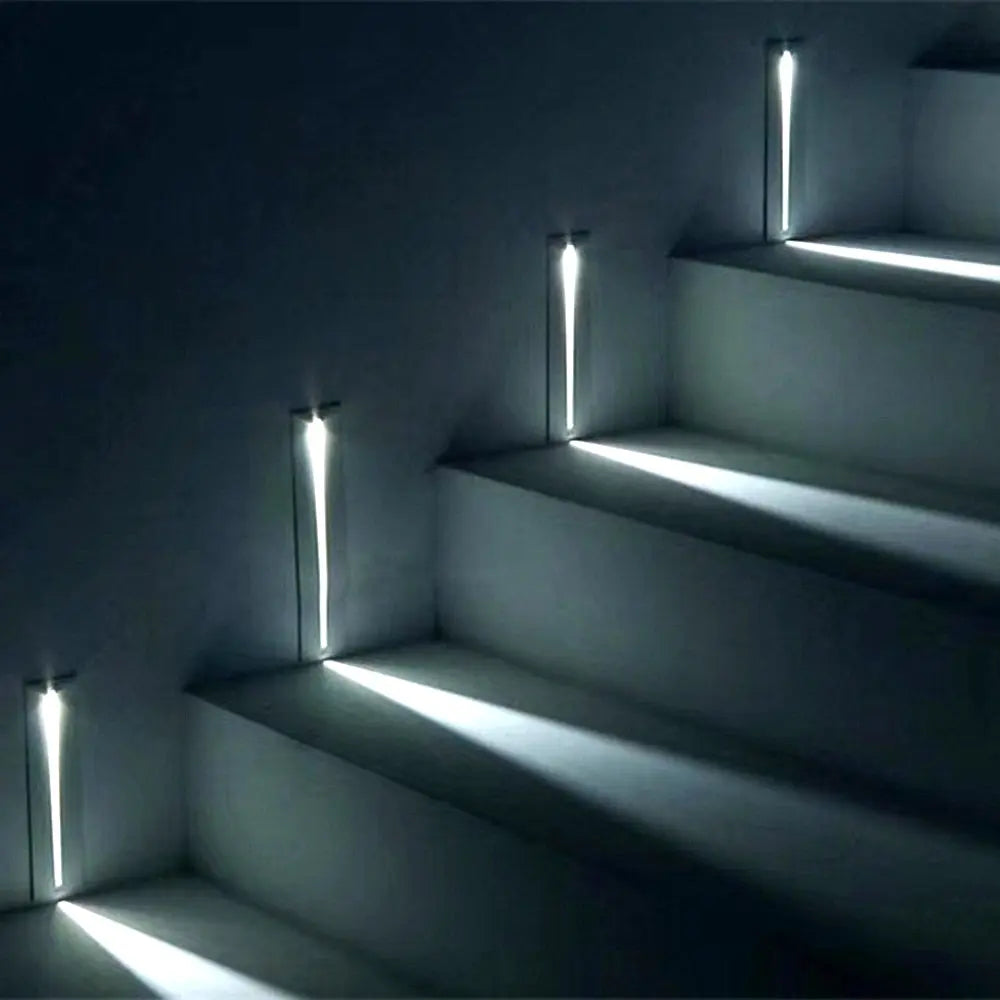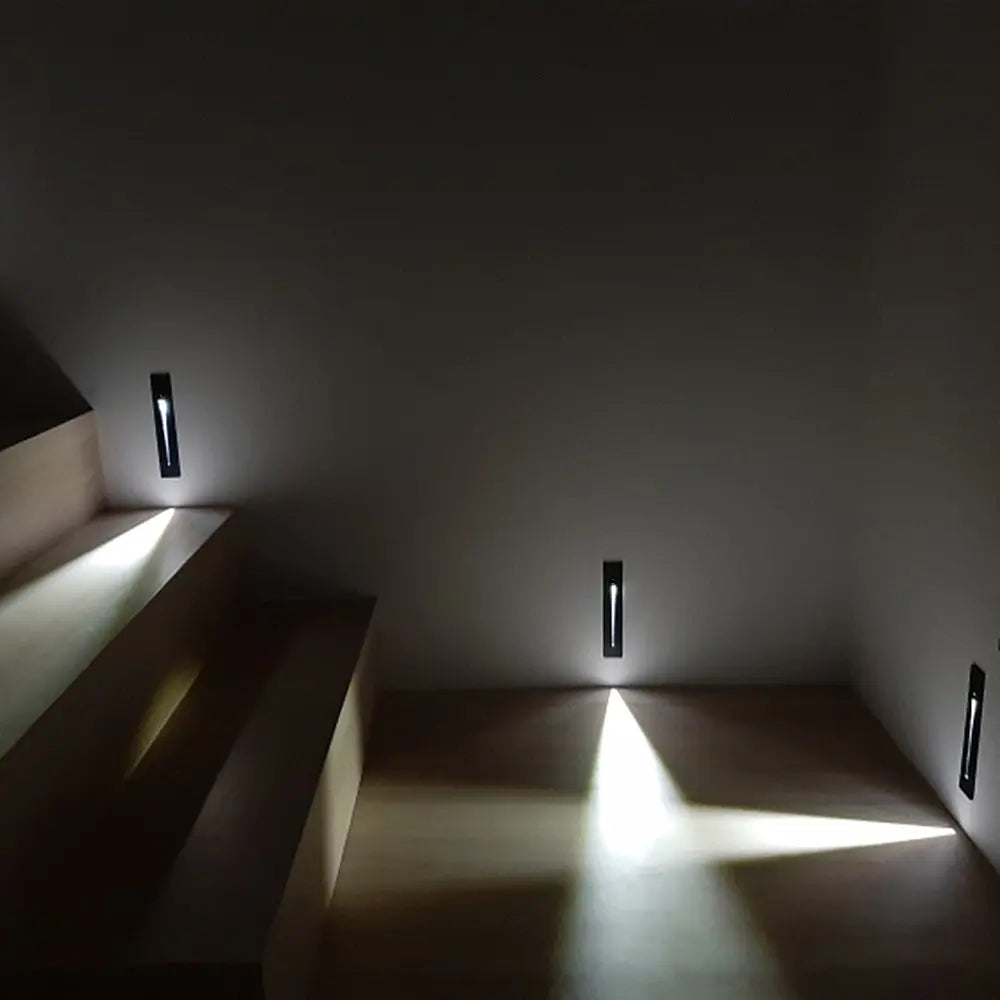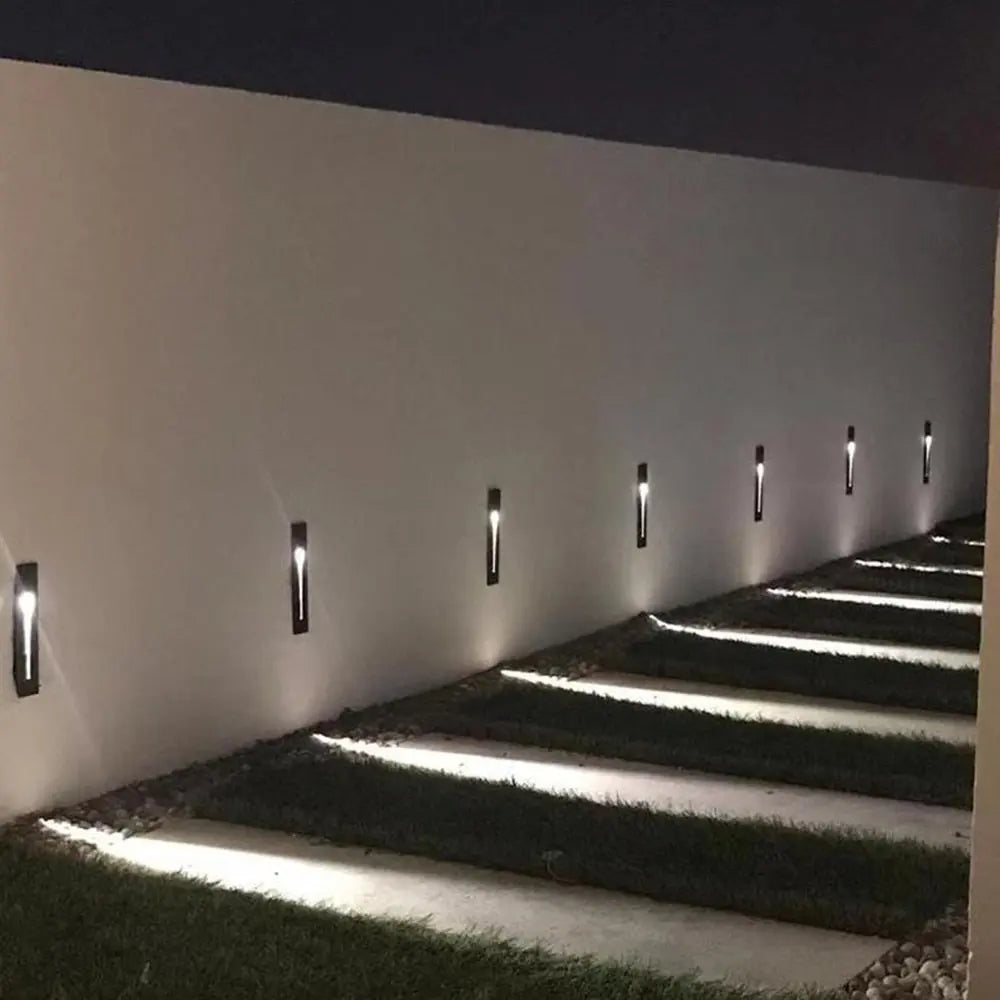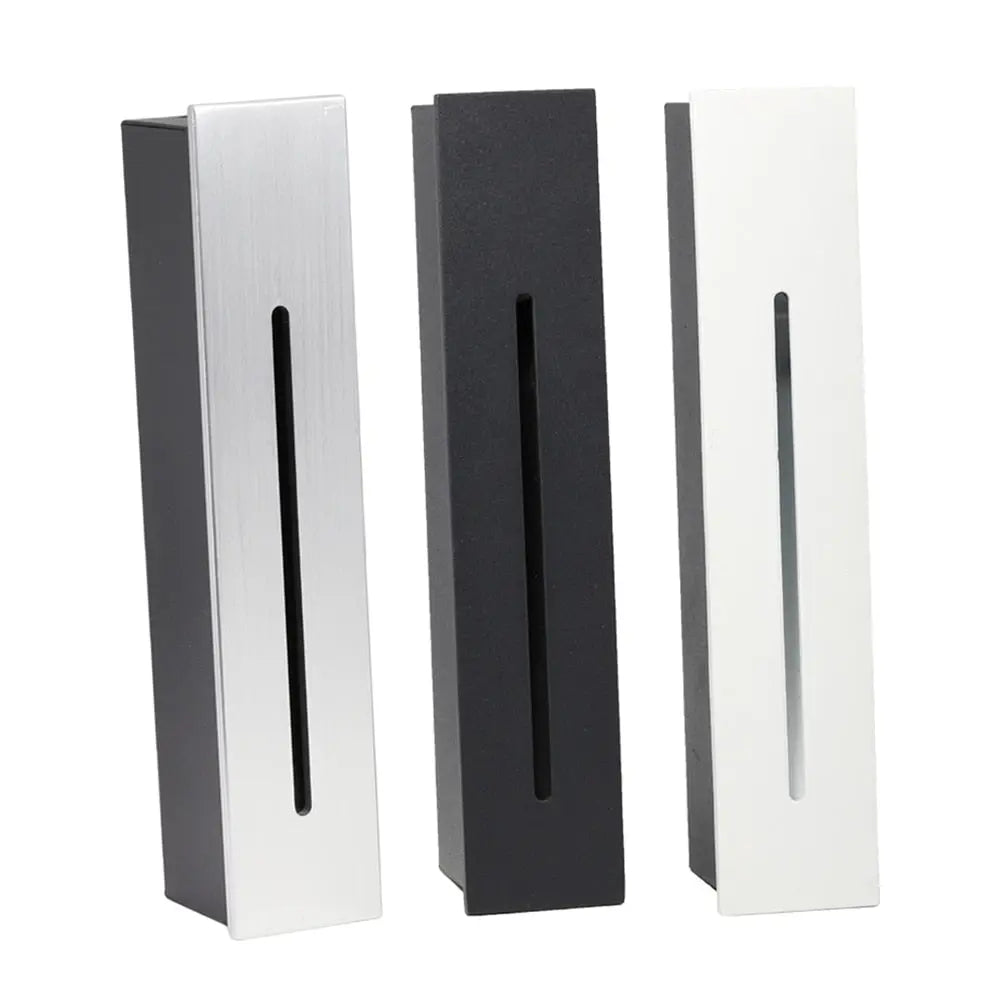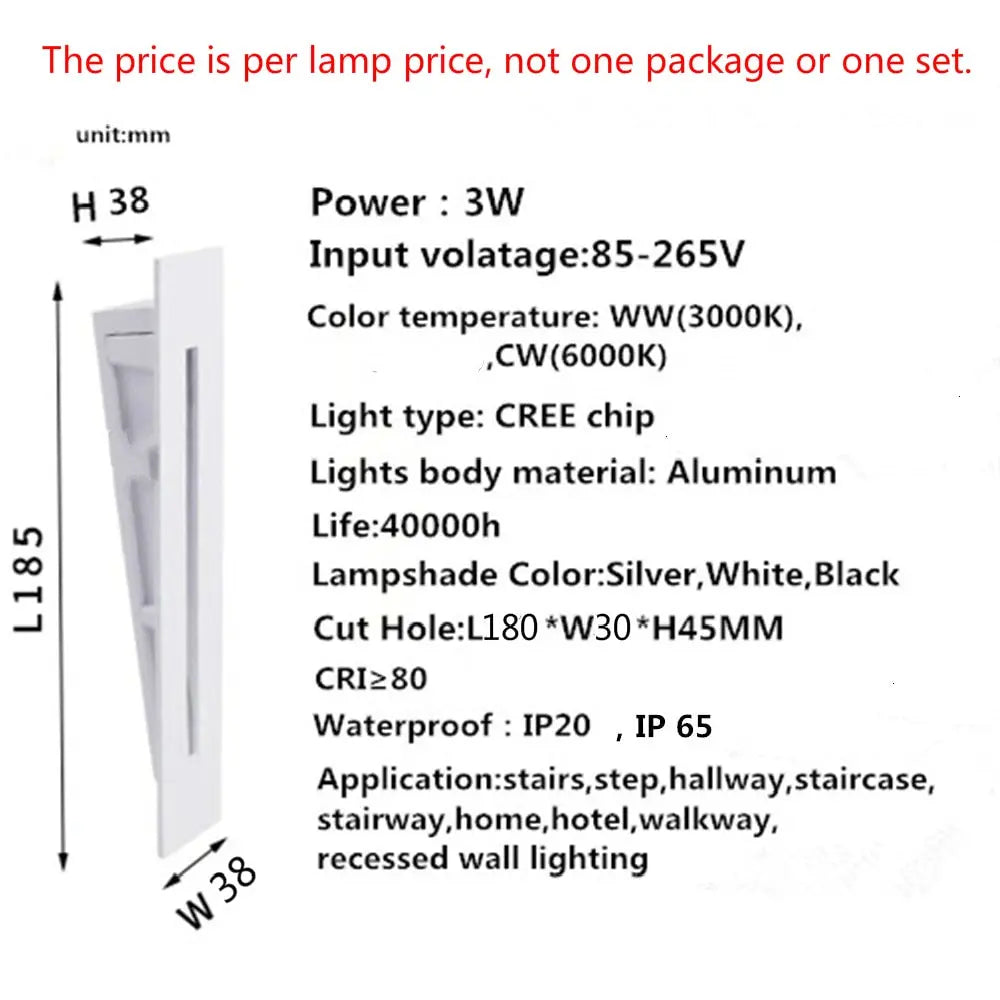 What Emitting Colors Are Available?
You can choose between warm white and cool white emitting colors.
How Do They Install?
These lights are designed for recessed installation, making them sleek and minimally intrusive in your decor.
Where Can These Lights Be Used?
These lights are ideal for stairs, steps, hallways, staircases, stairways, homes, hotels, and walkways. Indoor or outdoor.
Are They Waterproof?
Yes, the lights come in two waterproof versions: Indoor IP20 and Outdoor IP65.
Are They Energy Efficient?
Yes, these lights use LED bulbs, which are known for their energy efficiency and long lifespan.