Skip to product information

Regular price
$749.99 USD
Regular price
$999.99 USD
Sale price
$749.99 USD
Unit price
per
Sale 25% off
Sold out
In stock
Discover the Laura 8 Heads Black Industrial Chandelier by Seus Lighting. This exceptional chandelier, crafted with high-quality cotton rope, brings both texture and durability to your interiors. The pendant light's soft and comfortable touch is a testament to its premium make, ensuring longevity and sustained elegance.
But beauty isn't its only strength; practicality is at the core of the Laura chandelier. With all mounting hardware included, its installation is a breeze. In just a few minutes, you can transform your space with its industrial charm, without any installation hassles. Opt for the Laura 8 Heads Chandelier for a blend of style and ease in your lighting solutions.
View full details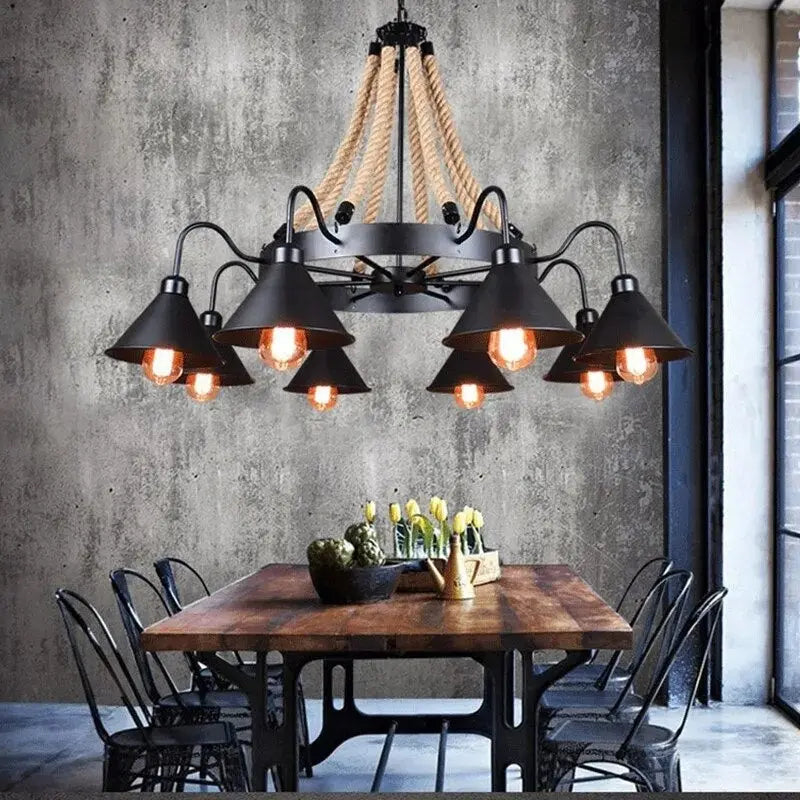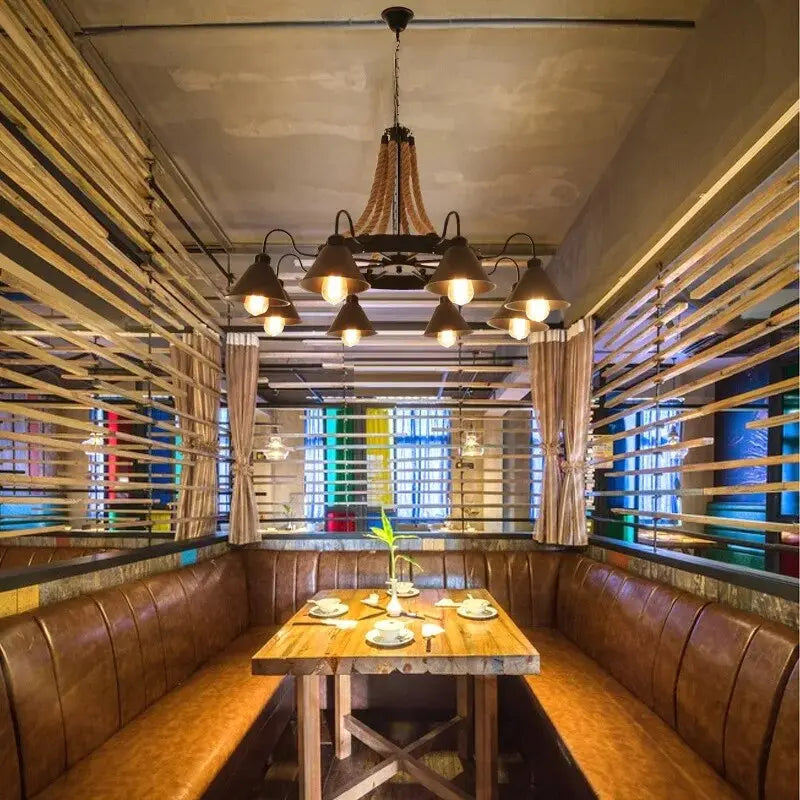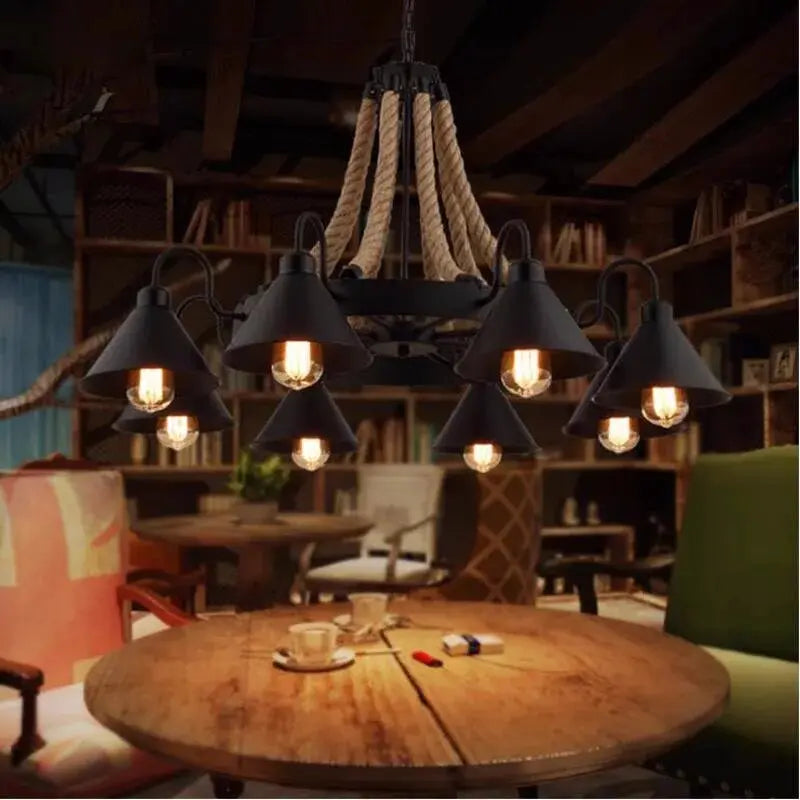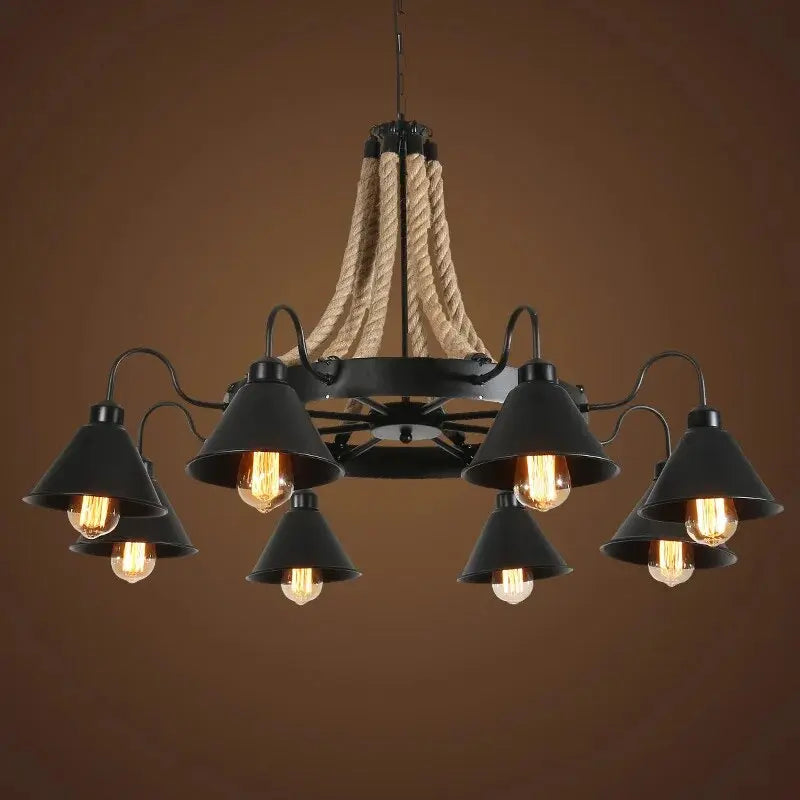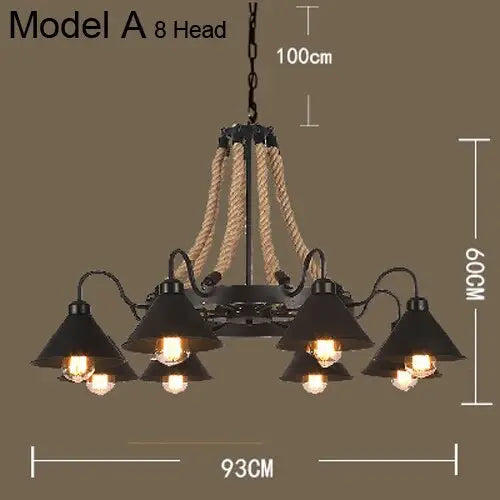 What makes the Laura 8 Heads Chandelier stand out from other lighting fixtures?
The Laura chandelier is crafted with high-quality cotton rope, offering a unique texture and durability. Its soft touch and premium make ensures sustained elegance, making it an exceptional addition to any space.
Is the installation process for the Laura chandelier complicated?
Not at all. The chandelier comes with all the necessary mounting hardware, ensuring a hassle-free installation. In just a few minutes, you can elevate your space with its vintage charm.
What type of bulbs does the Laura chandelier use?
It is designed to use LED bulbs with an E27 base type. However, it's worth noting that bulbs are not included with the chandelier.
What is the primary material of the chandelier's body?
The chandelier's body is made of iron, ensuring durability, while its lampshade boasts a striking black color.
In which areas would the Laura chandelier fit best?
The chandelier's vintage style makes it suitable for living rooms, dining rooms, kitchens, kitchen islands, villas, cafes, restaurants, and hotels, adding a touch of industrial elegance.