Regular price
$579.99 USD
Regular price
$799.99 USD
Sale price
$579.99 USD
Unit price
per
Sale 27% off
Sold out
In stock
Illuminate your living space with the Joan Living Room Luminaire, a unique product that combines modern design creativity with classic elegance. With nine combined pentagonal shapes, this fixture adds geometric flair and a striking visual dynamic to any home decor. It is a versatile addition that fits a variety of styles from contemporary to modern.
View full details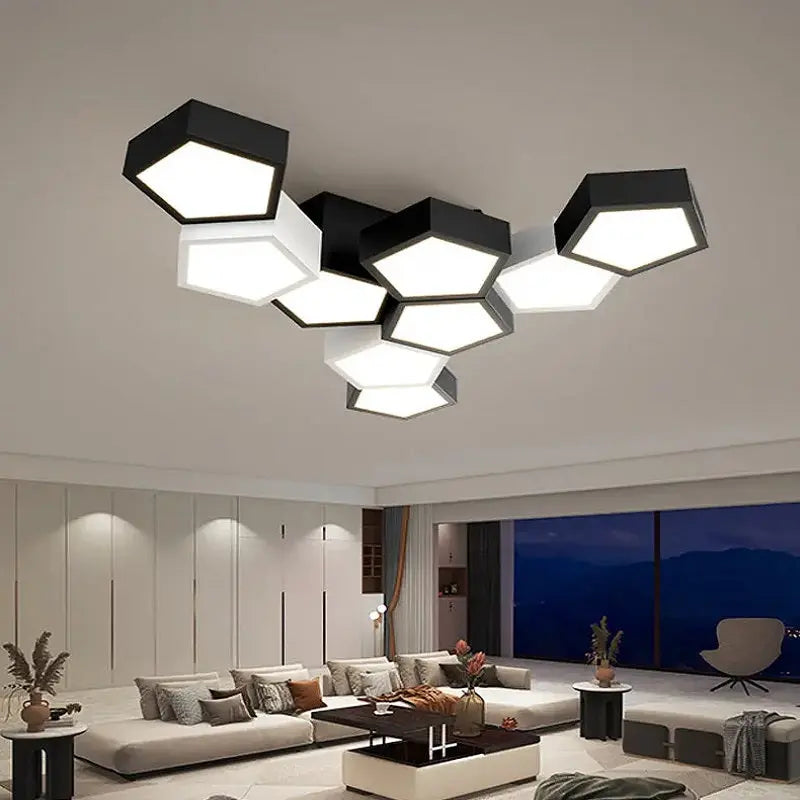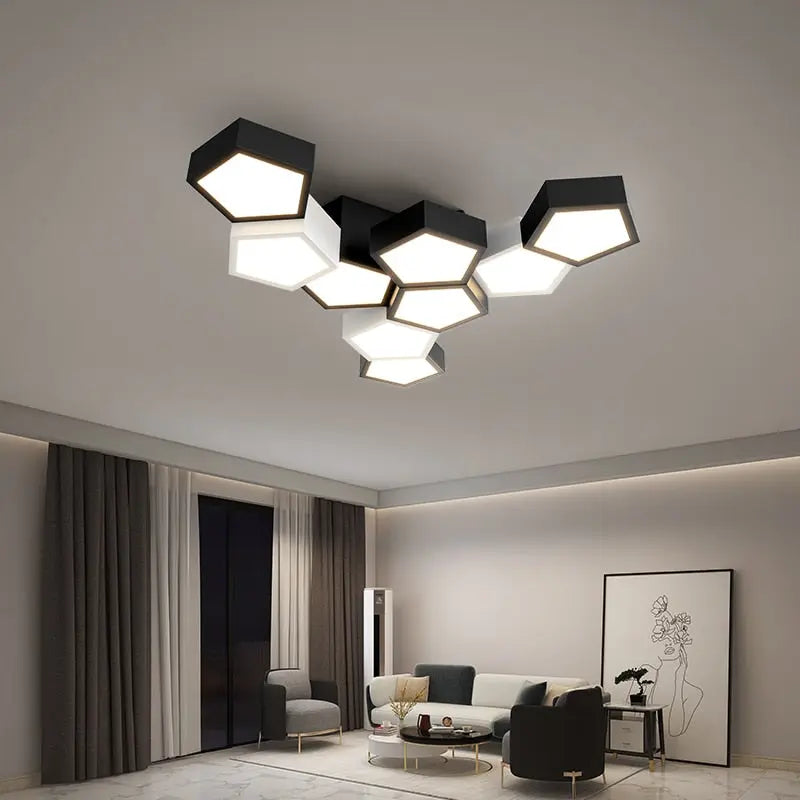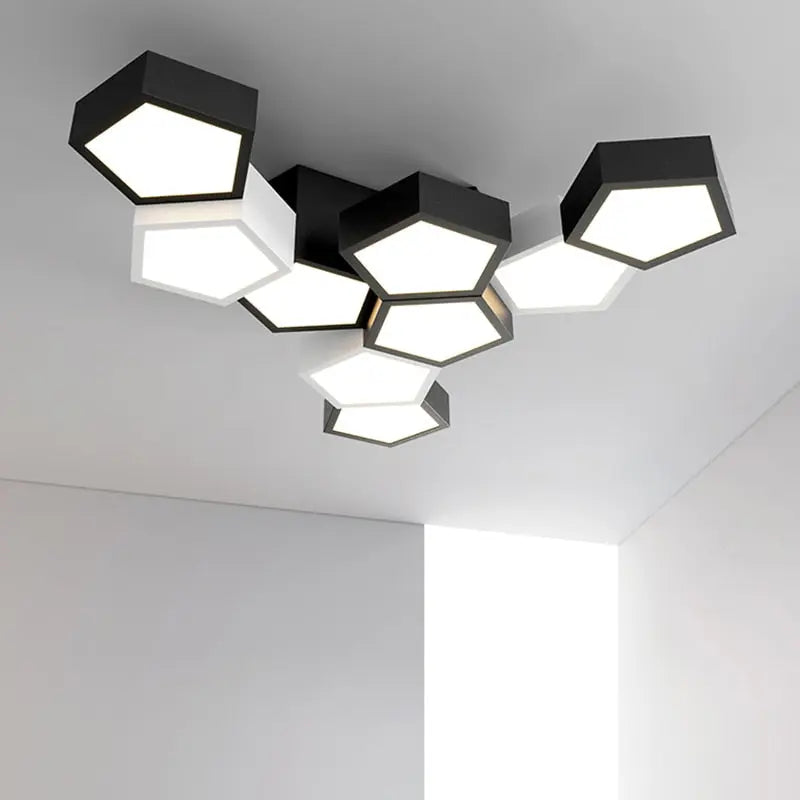 What Makes the Joan Living Room Luminaire Unique?
The Joan chandelier stands out for its unique combination of geometric shapes and modern, shadeless design. It's a piece of art as much as a lighting fixture.
Is the Joan Luminaire Dimmable?
Yes, the brightness is adjustable via a remote control, allowing you to create the perfect mood for any occasion.
Is the Chandelier Difficult to Install?
No, the Joan Luminaire comes with a semiflush mount installation, making it relatively straightforward to install.
Where Can This Chandelier Be Used?
Its versatile design makes it a great fit for a wide variety of spaces from living and dining areas to kitchens, offices and even retail stores.
What Kind of Bulbs Does It Use?
The fixture uses LED bulbs, which are included in the package.