Regular price
$19.75 USD
Sale price
$49.99 USD
Unit price
per
Sale -154% off
Sold out
In stock
Revitalize your outdoor landscape with ease with 4 Fanny Solar Ground Lights. Designed for easy installation and zero maintenance, these lights offer a sustainable, energy-saving solution for illuminating your gardens, walkways and patios. Let your outdoor spaces bask in the warm glow of these ingenious ground lights and enjoy a more inviting, visually pleasing environment without lifting a finger.
View full details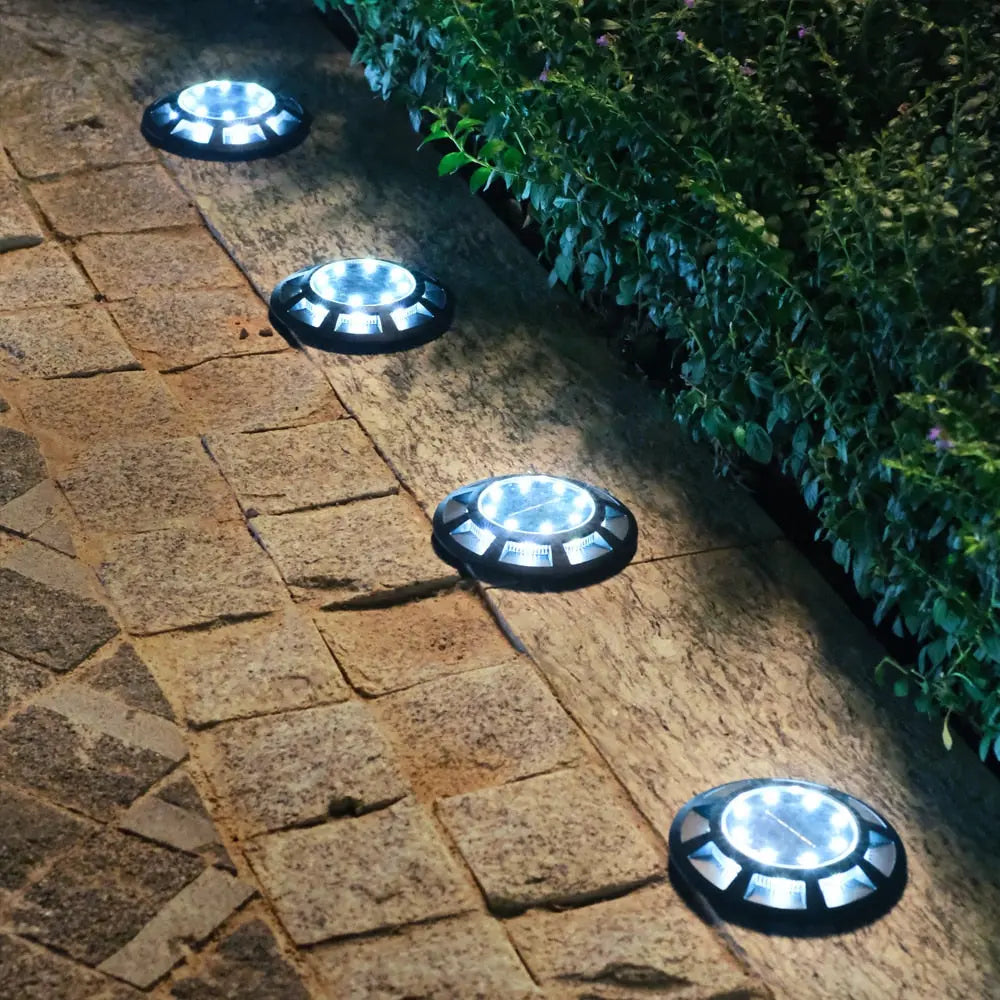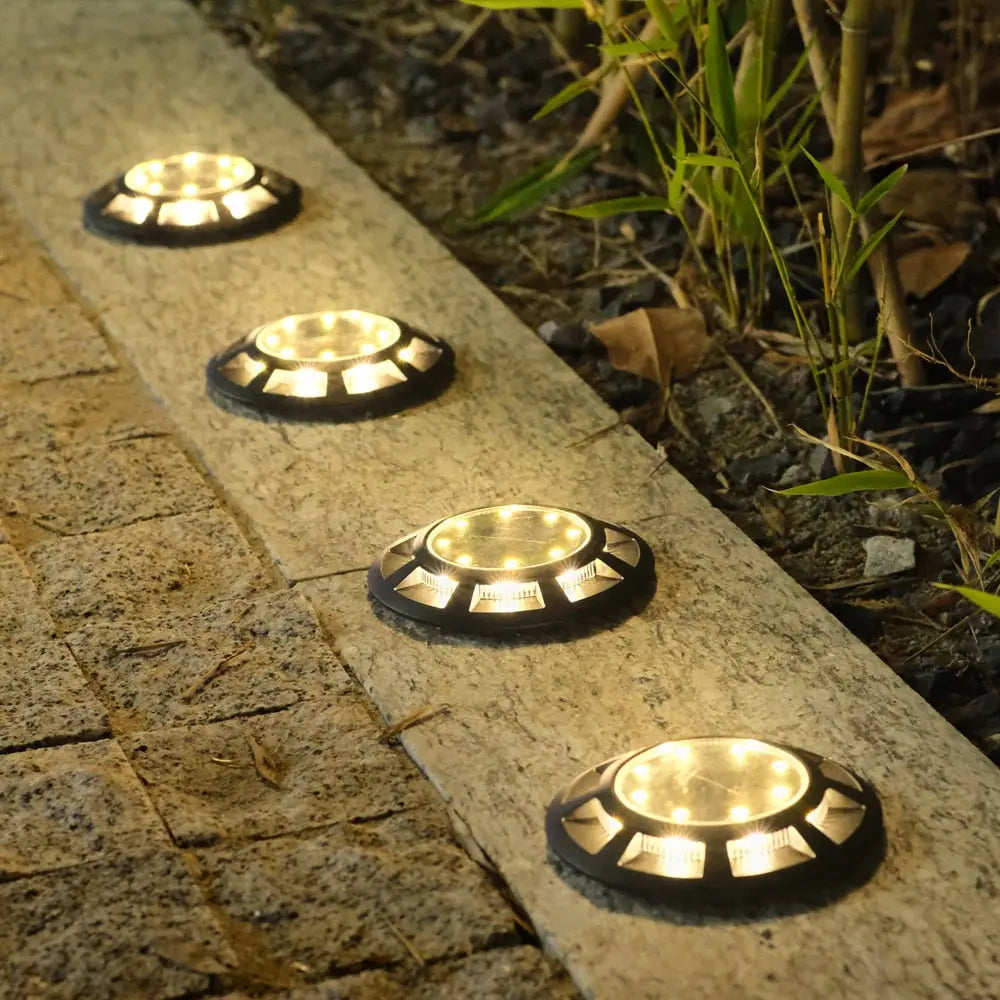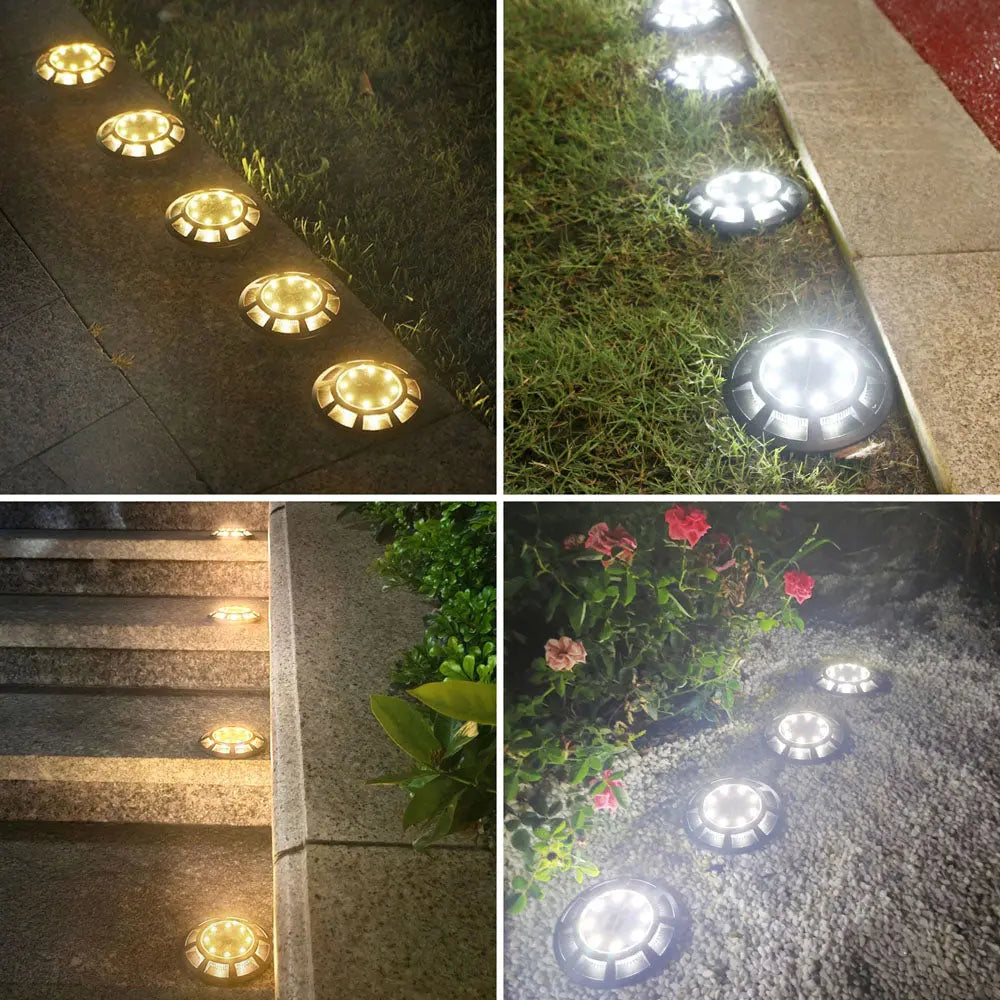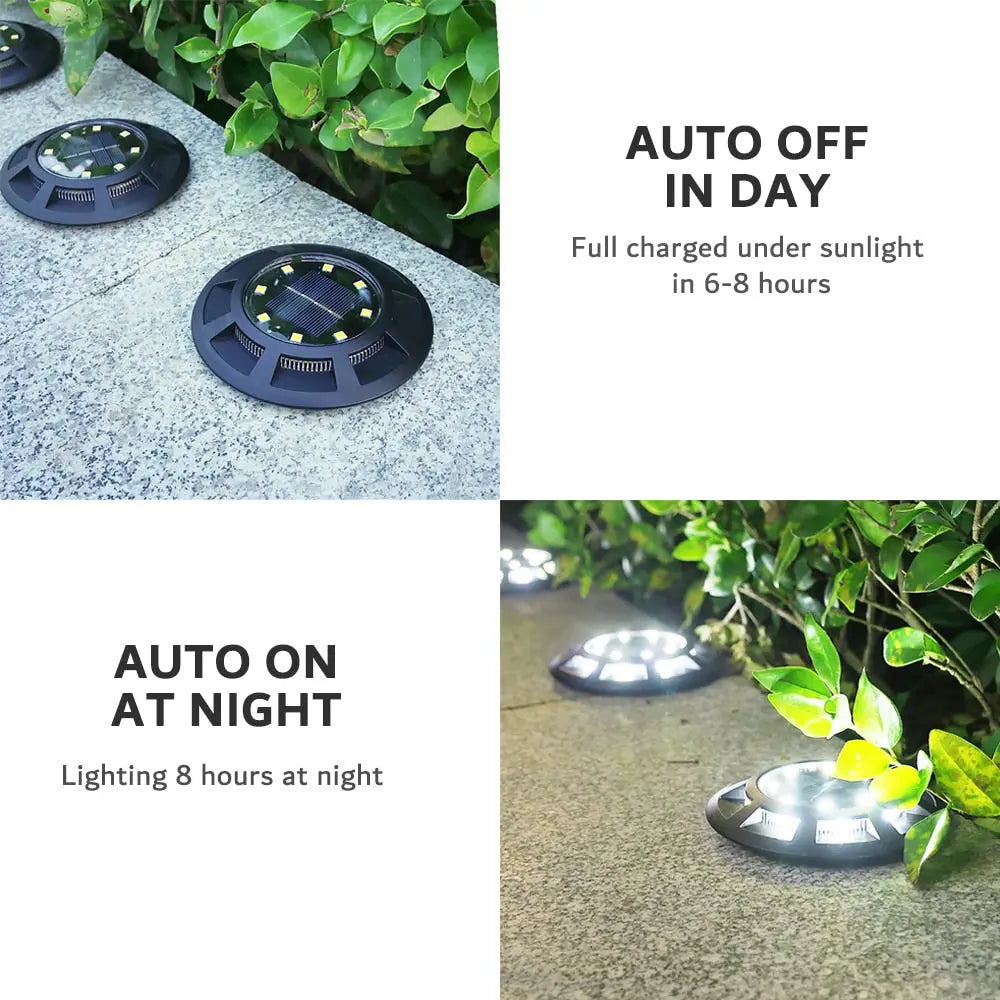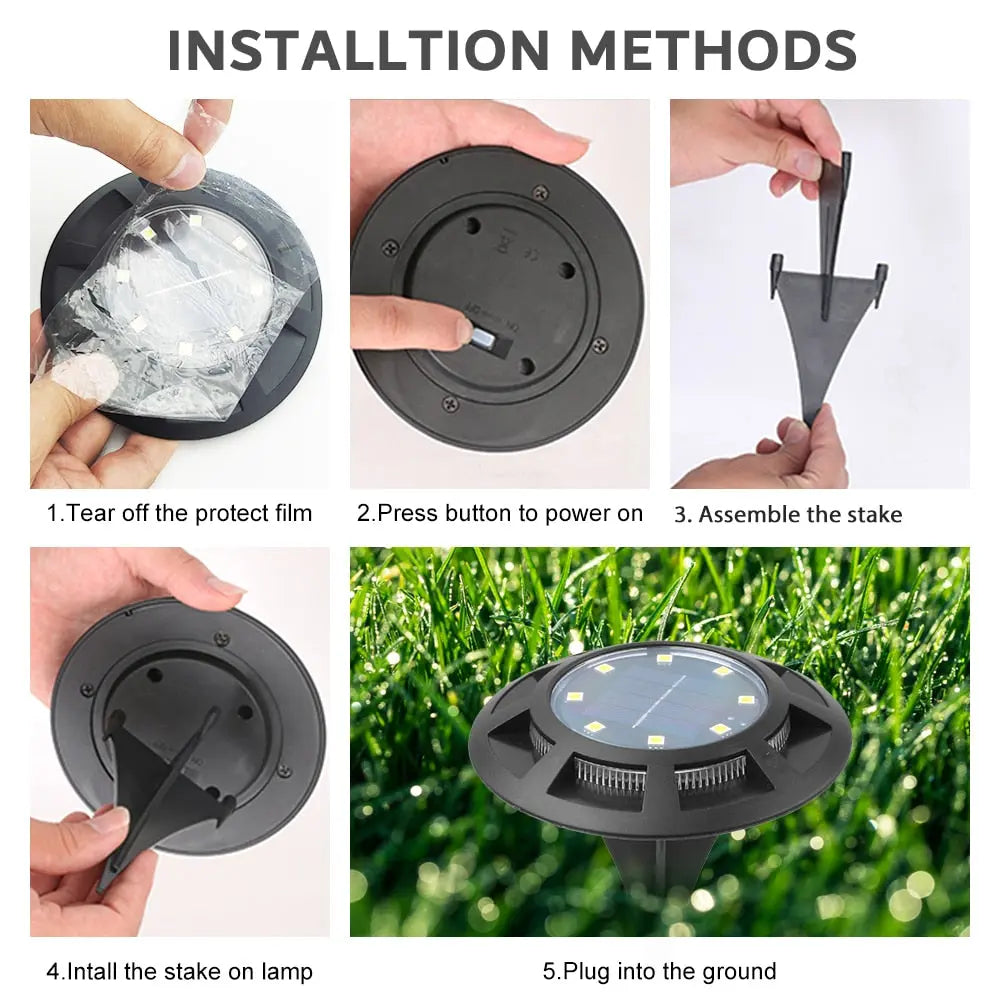 How Do Solar Ground Lights Work?
Solar ground lights work by harnessing energy from the sun. A solar panel captures sunlight and converts it into electricity, which is then stored in a rechargeable battery. When it gets dark, a sensor triggers the lights to turn on, illuminating your Garden, Pathway, Landscape, Law, Patio, Backyard or Courtyard.
Are Solar Ground Lights Waterproof?
Most high-quality solar ground lights, including the 4 Fanny Solar Ground Lights, come with waterproof ratings such as IP65. This ensures they are capable of withstanding various weather conditions like rain and snow, making them ideal for outdoor use.
How Long Do Solar Ground Lights Stay On?
The duration for which solar ground lights stay on can vary based on the model and battery capacity. The 4 Fanny Solar Ground Lights, for example, have a working time of up to 8 hours when fully charged.
How to Install Solar Ground Lights?
Installation of solar ground lights is generally straightforward and doesn't require any wiring. For the 4 Fanny Solar Ground Lights, simply insert the stake into the ground in a location that receives ample sunlight. Make sure the solar panel is exposed to the sun for efficient charging.
Do Solar Ground Lights Require Maintenance?
Solar ground lights like the 4 Fanny Solar Ground Lights are designed for zero maintenance. However, it's a good idea to occasionally clean the solar panels and check the batteries to ensure optimal performance.