Skip to product information

Regular price
$239.99 USD
Regular price
$399.99 USD
Sale price
$239.99 USD
Unit price
per
Sale 40% off
Sold out
In stock
Add a touch of sparkle to your interiors with the Elizza Recessed Crystal Chandelier. This elegant light fitting offers the brilliance of crystals in a flush-moulded design, making it suitable for rooms with low ceilings. The shimmering crystals interact wonderfully with the light, creating intricate patterns throughout the room and creating a mesmerising visual effect. Ideal for adding a sense of luxury to any space, the low-profile design of this chandelier allows it to complement both ornate and understated interiors.
View full details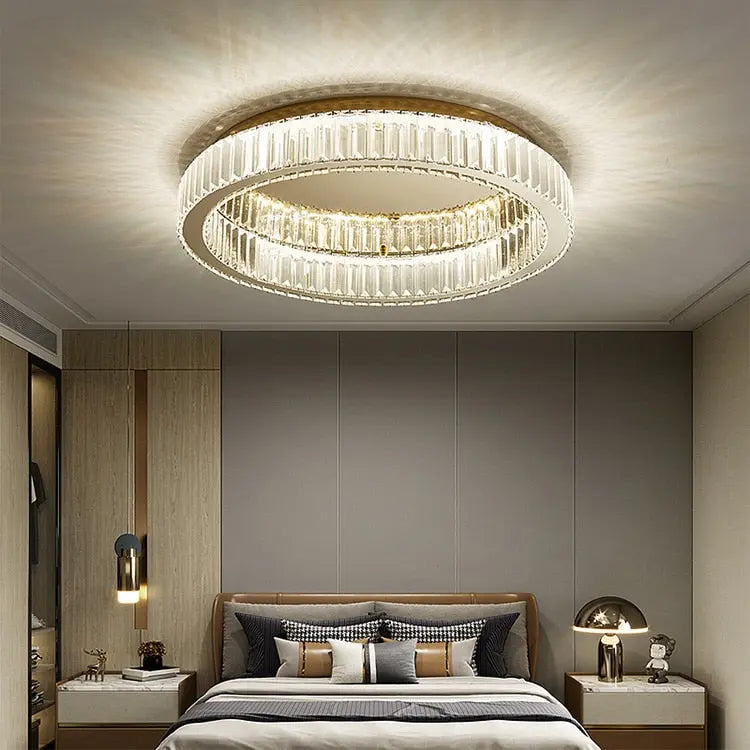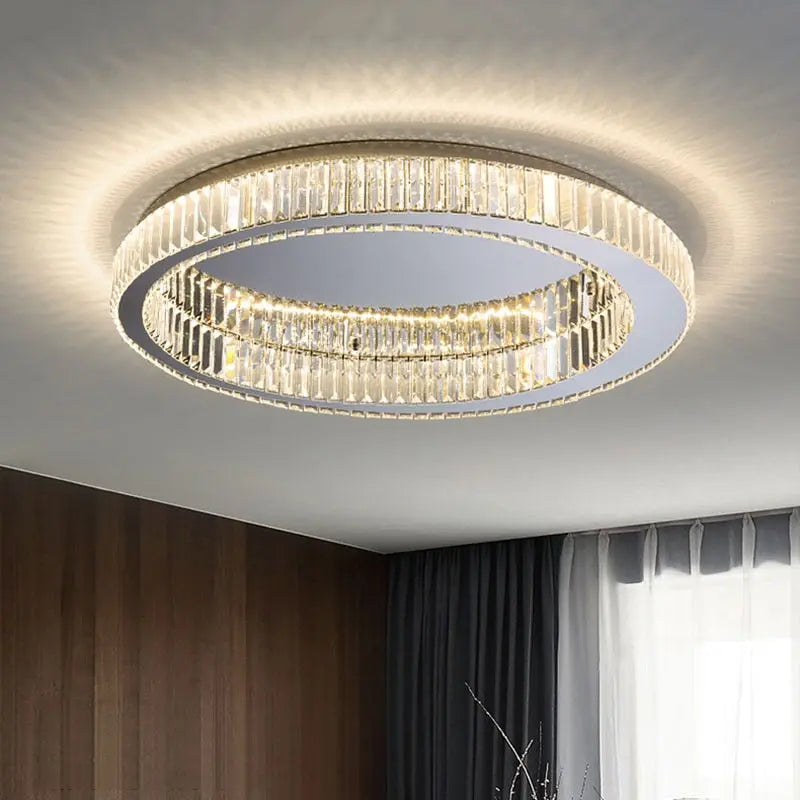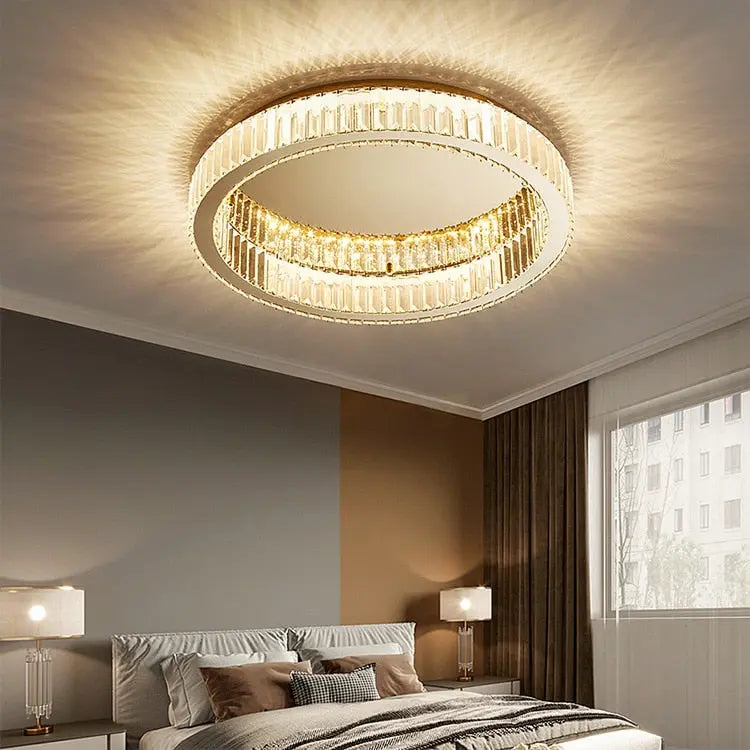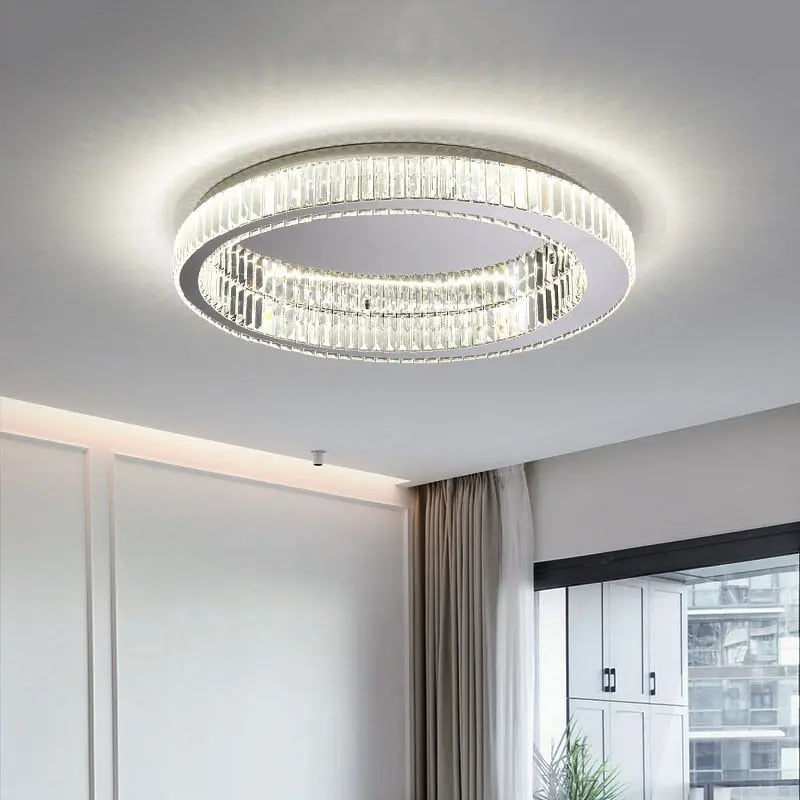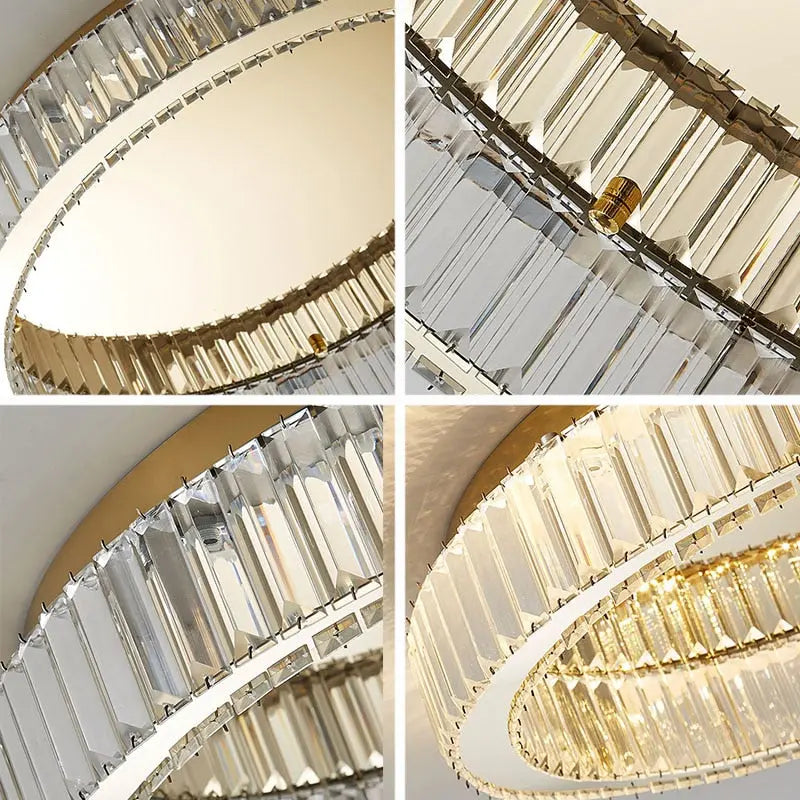 How Do the Different Sizes Affect the Lighting Area?
All sizes are designed to illuminate a space ranging from 10-20 square meters, making them suitable for medium to large rooms.
What Type of Bulbs Are Included?
The chandelier comes with LED bulbs that are energy-efficient and have a longer lifespan compared to traditional bulbs.
Does the Chandelier Offer Variable Light Colors?
Yes, the chandelier features 3 color-changing options, allowing you to set the ambiance to your preference. Warm Light, Neutral Light, White Light
How Do I Operate the Chandelier?
The chandelier features a convenient touch on/off switch, making operation simple and user-friendly.
How Does the Elizza Recessed Crystal Chandelier Enhance Room Aesthetics?
The Elizza Chandelier features sparkling crystals and LED lighting that interact to create captivating, intricate light patterns across the room. Available in Gold and Chrome finishes, it adds a touch of luxury and modern style to any space.