Regular price
$3,799.99 USD
Regular price
$4,999.99 USD
Sale price
$3,799.99 USD
Unit price
per
Sale 24% off
Sold out
In stock
Seus Lighting introduces the Contemporary Staircase Lighting Chandelier, a modern masterpiece for today's homes. Exuding a sleek black hue, this chandelier stands out with its impressive 49 heads, arranged in a striking spiral pendant design. Whether you're aiming for the inviting glow of warm white or the crisp brightness of cold white, this chandelier offers both, allowing you to set the desired ambiance for your space.
Designed with a blend of aesthetic appeal and functionality, it's the ideal choice for homeowners looking to infuse a touch of contemporary elegance into their staircases. Opt for Seus Lighting's chandelier to illuminate your staircase with style and sophistication.
View full details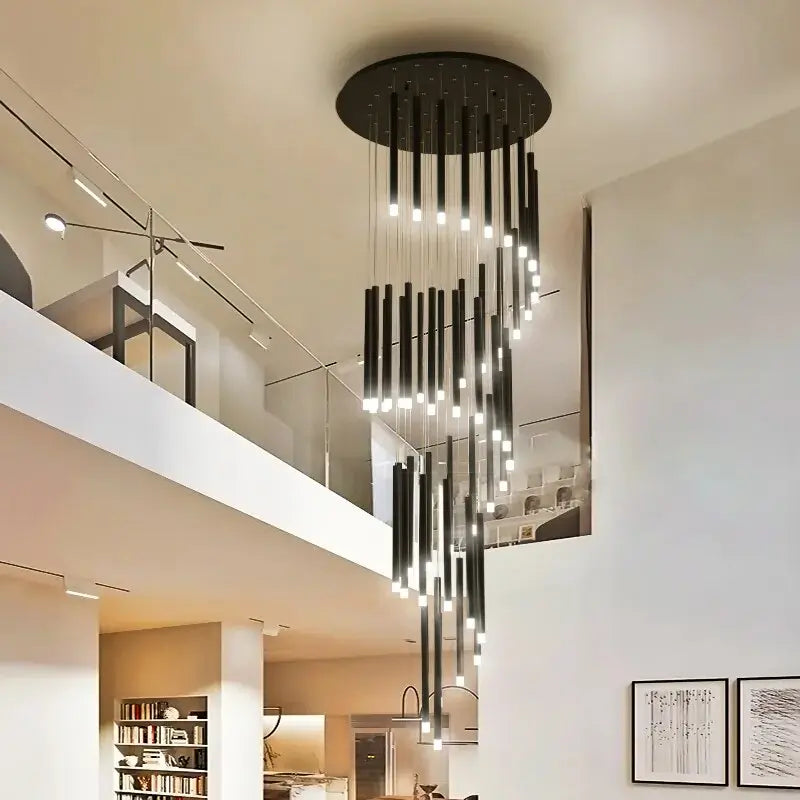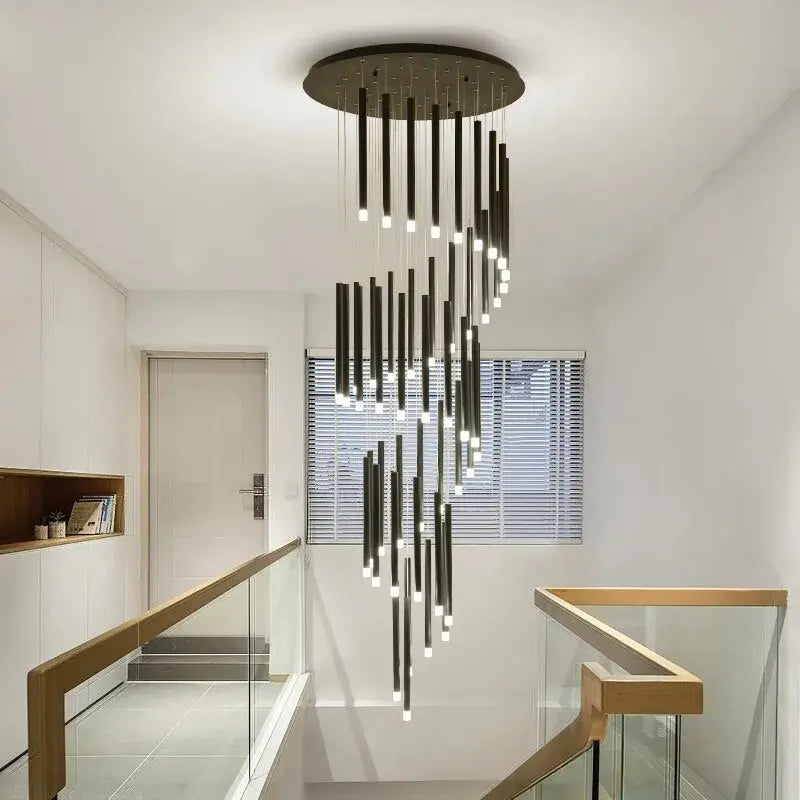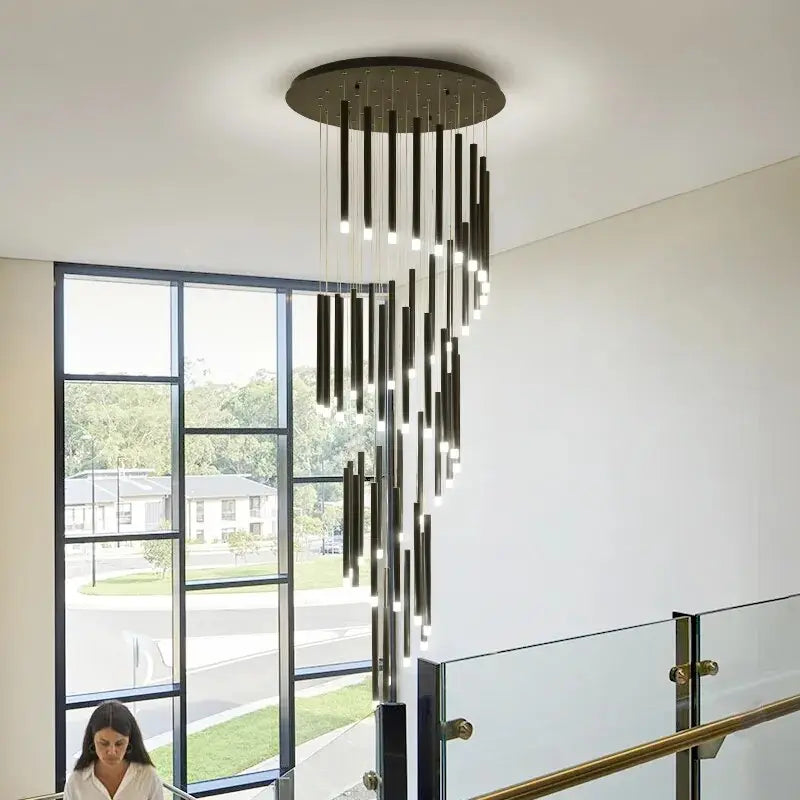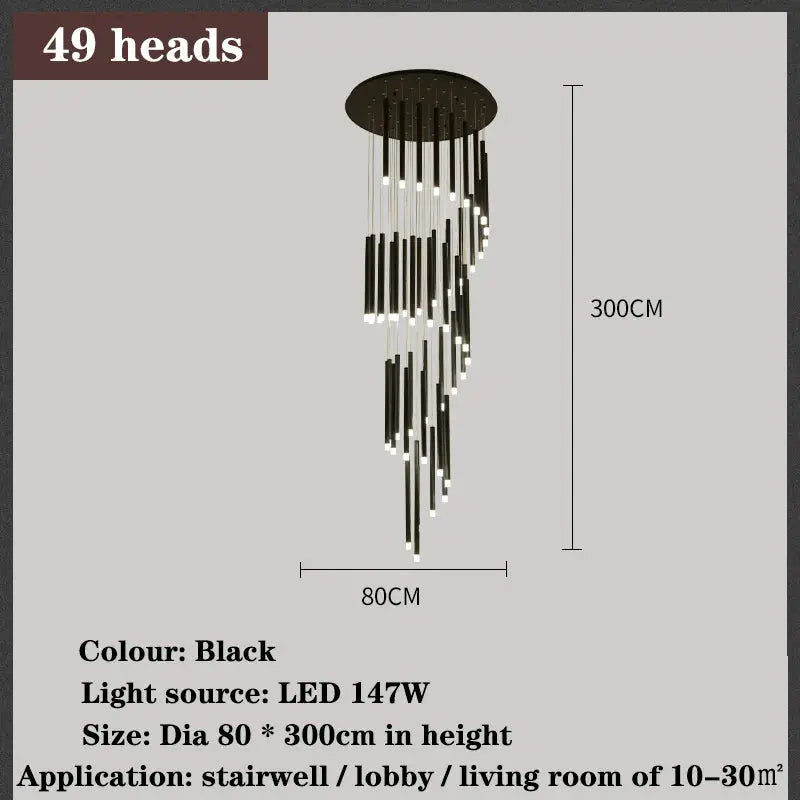 How does the Contemporary Staircase Lighting Chandelier differ from traditional designs?
This chandelier is characterized by its sleek black hue and a unique spiral pendant arrangement with 49 heads, making it a standout piece for modern homes.
Can I choose between different light tones with this chandelier?
Absolutely! You can opt for either an inviting warm white glow or the crisp brightness of cold white to match your desired ambiance.
What certifications does this chandelier come with?
The chandelier is certified by multiple agencies, ensuring its safety, quality, and compliance with international standards.
What materials are used in the chandelier's construction?
It is crafted using high-quality hardware and acrylic, offering both durability and a contemporary aesthetic.
Where is the best setting to install this lighting piece?
Given its design and functionality, it's ideal for upscale areas like villas, duplex homes, spaces with high ceilings, and sophisticated dining or lounging areas.