Regular price
$799.99 USD
Regular price
$1,099.99 USD
Sale price
$799.99 USD
Unit price
per
Sale 27% off
Sold out
In stock
Introducing the Contemporary Black Chandelier with 15/21 Shades, a magnificent fusion of luxury and modern design. Uniquely suited for spacious dining rooms or inviting living spaces, this chandelier goes beyond mere illumination to make a bold statement of your aesthetic sensibility. Its sleek black finish and geometric design harmonise with a variety of decor themes, offering a fresh touch of opulence. Experience the next level of interior elegance with this opulent piece.
View full details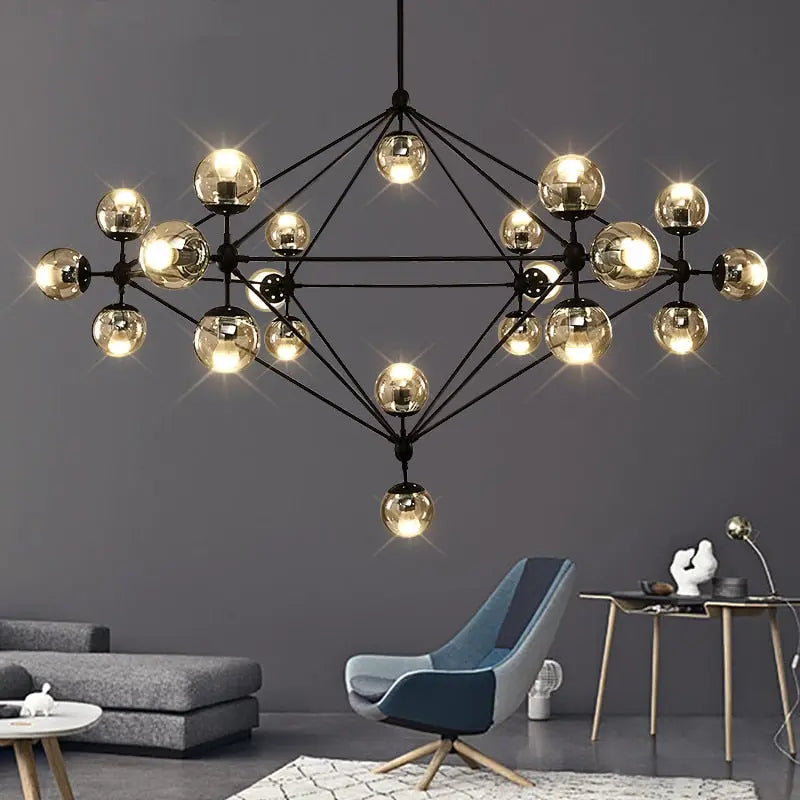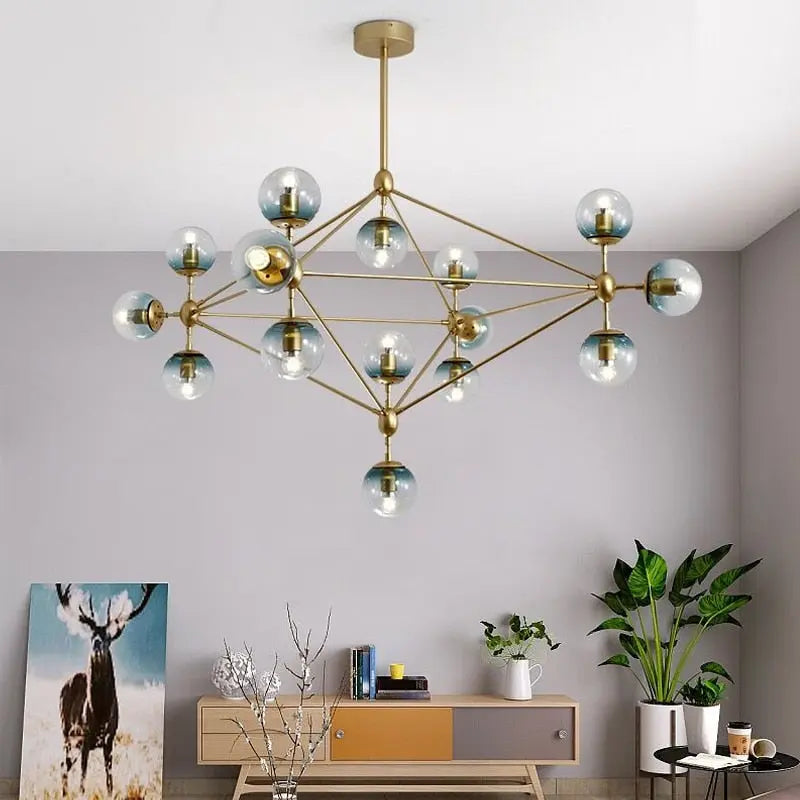 What Sets the Contemporary Black Chandelier Apart in Terms of Style and Design?
The Contemporary Black Chandelier is an extraordinary blend of luxury and modern design.
Can You Specify the Dimensions and Lighting Area of This Luxurious Chandelier?
The chandelier is available in two sizes. The 15 Heads variant has dimensions of 42.91" x 31.49" with a lighting area of 10-15 m². The larger 21 Heads model measures 59.44" x 31.49" and illuminates an area of 15-25 m². Both options have different hanging wire sizes, giving you the flexibility to choose the right fit for your space.
What Shade and Lampshade Glass Colors Are Available?
The chandelier features clear glass shades and offers two distinct lampshade glass color options—Amber Glass and Gradual Blue Glass, allowing you to match the lighting to your room's aesthetic.
Is the Chandelier Dimmable and Are Bulbs Included?
The Contemporary Black Chandelier is not dimmable and does not come with bulbs included. It is, however, compatible with E27 base LED bulbs, offering you the freedom to choose the light intensity according to your preference.
What Certifications Does the Chandelier Hold for Safety and Quality?
The chandelier is constructed from high-quality iron and comes with CCC, ce, and ROHS certifications, assuring you of its safety and durability.