Skip to product information

Regular price
$619.99 USD
Regular price
$999.99 USD
Sale price
$619.99 USD
Unit price
per
Sale 38% off
Sold out
In stock
Introducing the Black Candlestick Rustic Chandelier: where sleek design meets classic ambiance. This alluring light fixture, forged from sturdy metal, showcases the art of blending minimalism with age-old charm.
Diversity in illumination? We've got you covered. Choose from options of 6, 8, or 10 lights, ensuring you have just the right glow for any room size. The crisp white lampshades serve as an elegant contrast to the chandelier's dark framework, casting a soft, ambient light around your space.
And, to top it off, energy-efficient LED bulbs ensure you have brightness without the bills. Place it over your dining table, foyer, or living space, and watch the Black Candlestick Rustic Chandelier command admiration. Light up, stand out.
View full details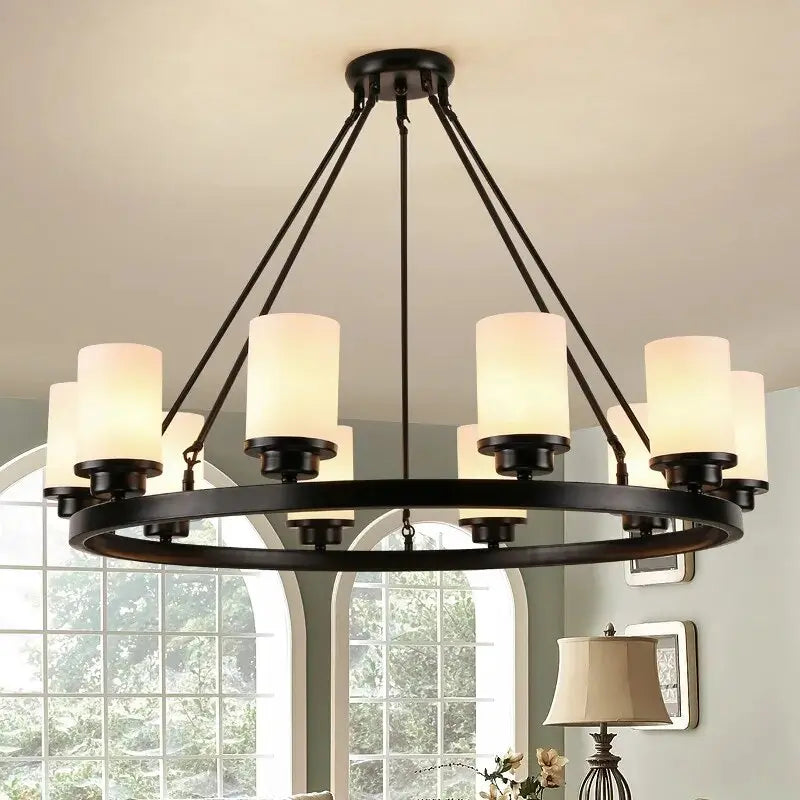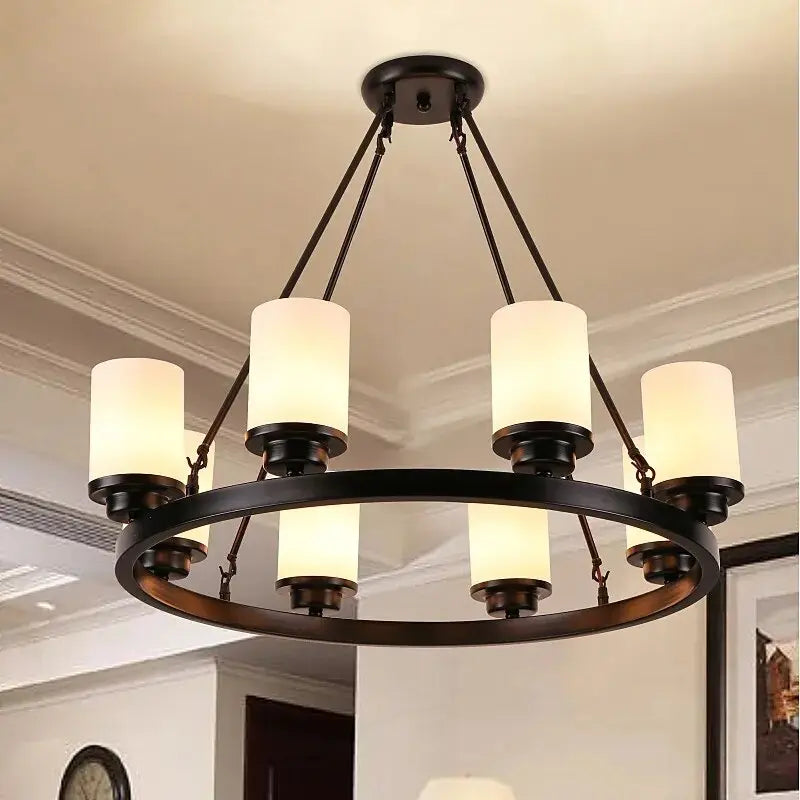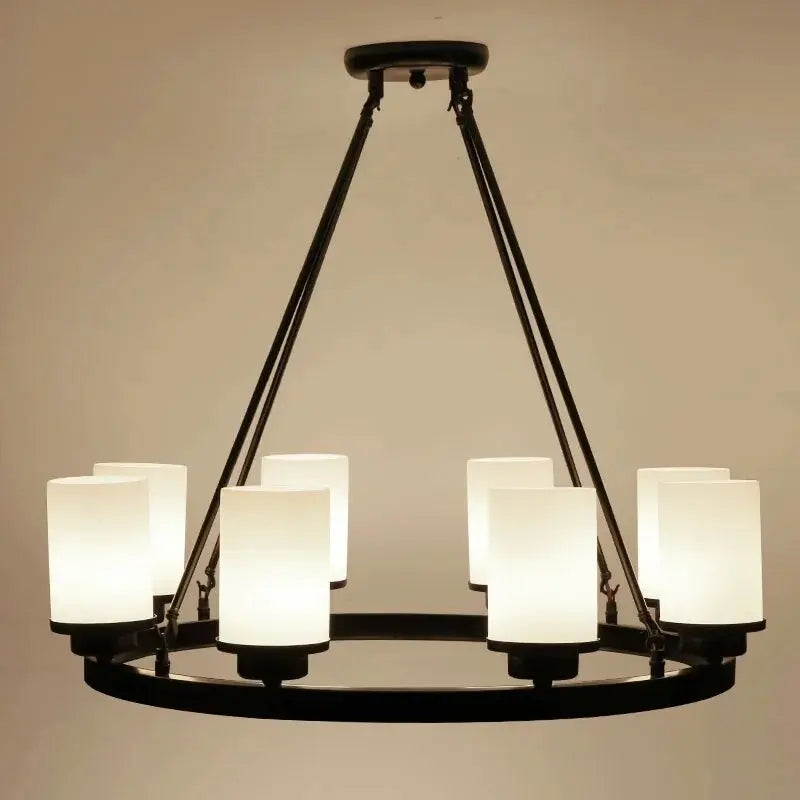 What sets the Black Candlestick Rustic Chandelier apart from other chandeliers?
The Black Candlestick Rustic Chandelier by Seus Lighting uniquely merges the sleek, minimalist design with the nostalgic ambiance of rustic aesthetics. The contrast between the crisp white lampshades and the chandelier's dark metal framework adds a distinctive character, making it a centerpiece in any room.
How versatile is the illumination of the Black Candlestick Rustic Chandelier?
With options to choose from 6, 8, or 10 light sources, this chandelier offers diverse illumination possibilities, allowing users to select the right glow intensity based on room size and ambiance preference.
Is the Black Candlestick Rustic Chandelier energy efficient?
Absolutely! The chandelier comes equipped for use with energy-saving LED bulbs, ensuring a bright yet environmentally friendly lighting experience.
Can I use the Black Candlestick Rustic Chandelier in a professional setting like an office?
Yes, its versatile design makes it a perfect fit not only for homes but also for professional spaces such as offices. The classic ambiance it provides can add warmth and character to a workplace.
What kind of installation does the Black Candlestick Rustic Chandelier require?
The chandelier is designed for a Pipe Erected installation, ensuring a secure and elegant display once mounted.