Regular price
$149.99 USD
Sale price
$99.99 USD
Unit price
per
Sale 33% off
Sold out
In stock
Add a touch of cosmic elegance to your home with the Black and Gold Sputnik Chandelier. This impressive lighting fixture is designed to delight the eye and inspire admiration. The bold black and gold design elements pay homage to mid-century style while resonating with a modern sensibility. With multiple arms radiating from a central sphere like a celestial body in space, this chandelier distributes light evenly throughout the room, providing both functionality and visual intrigue.  
Not:Bulb is not included.
View full details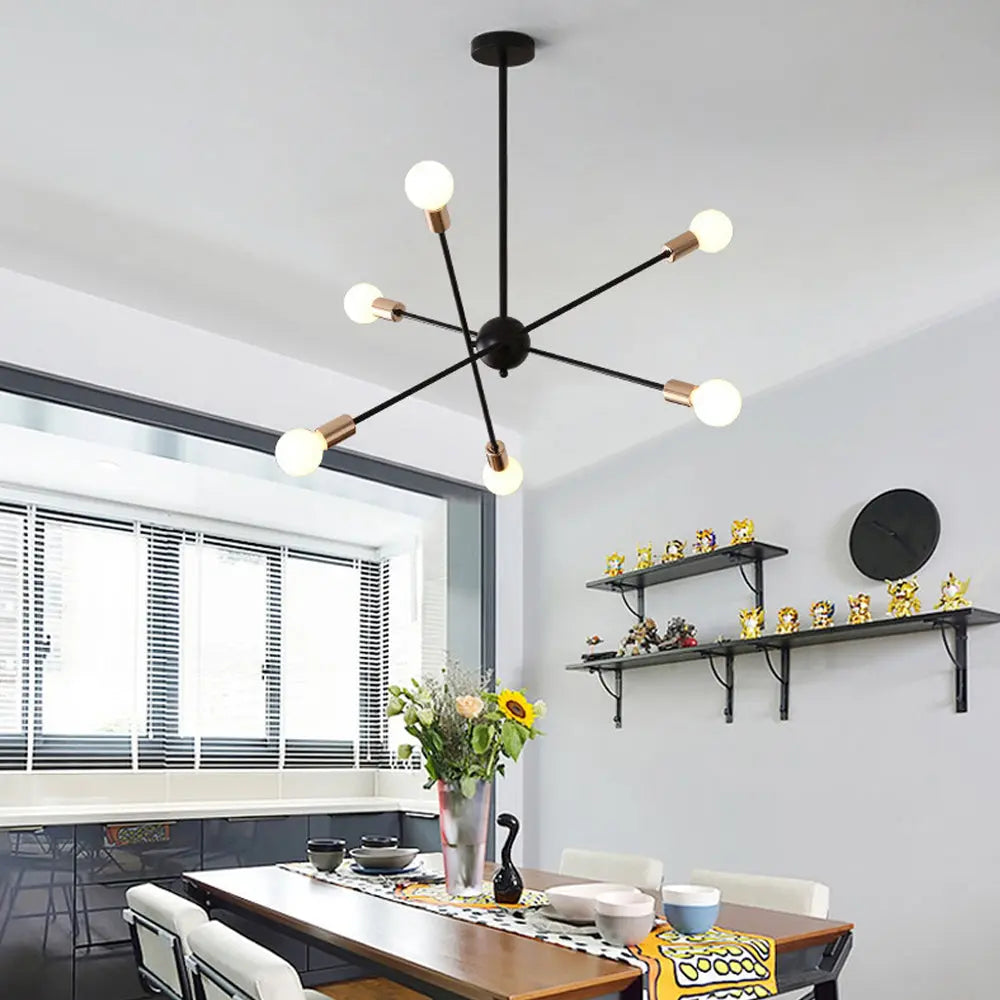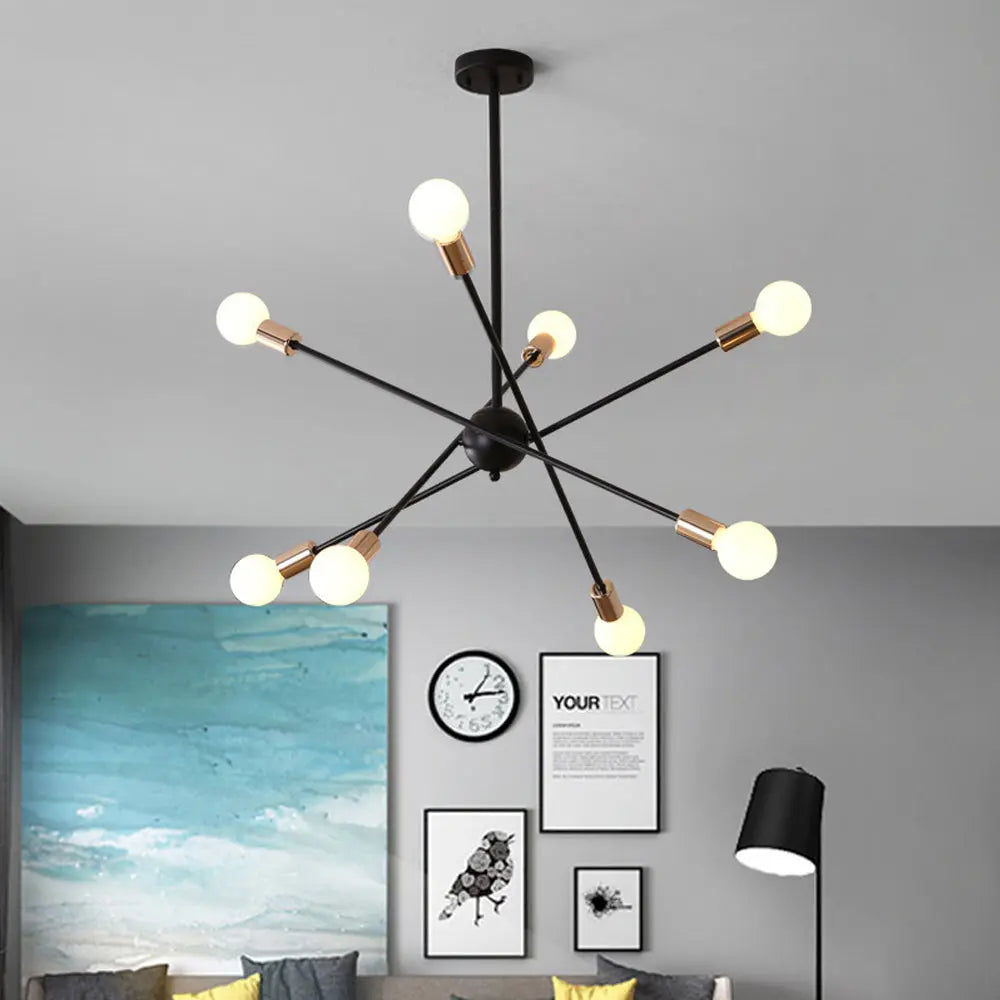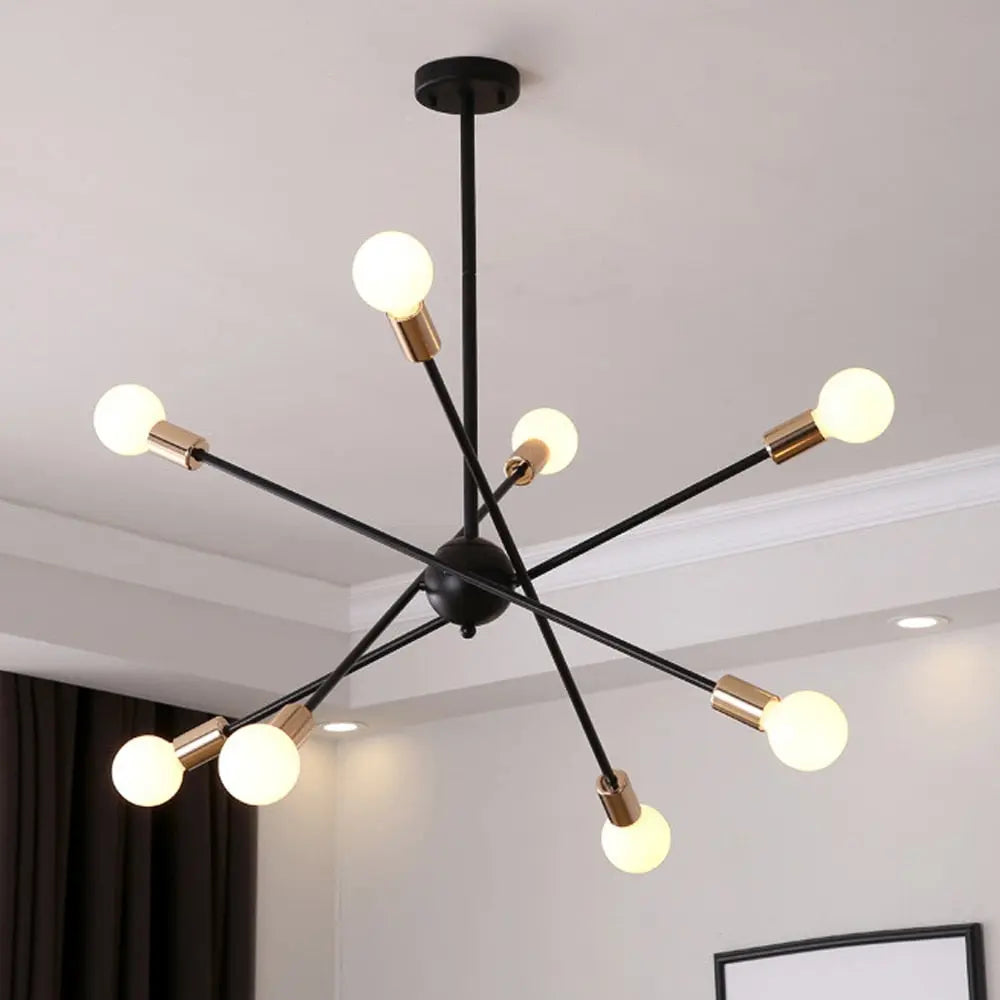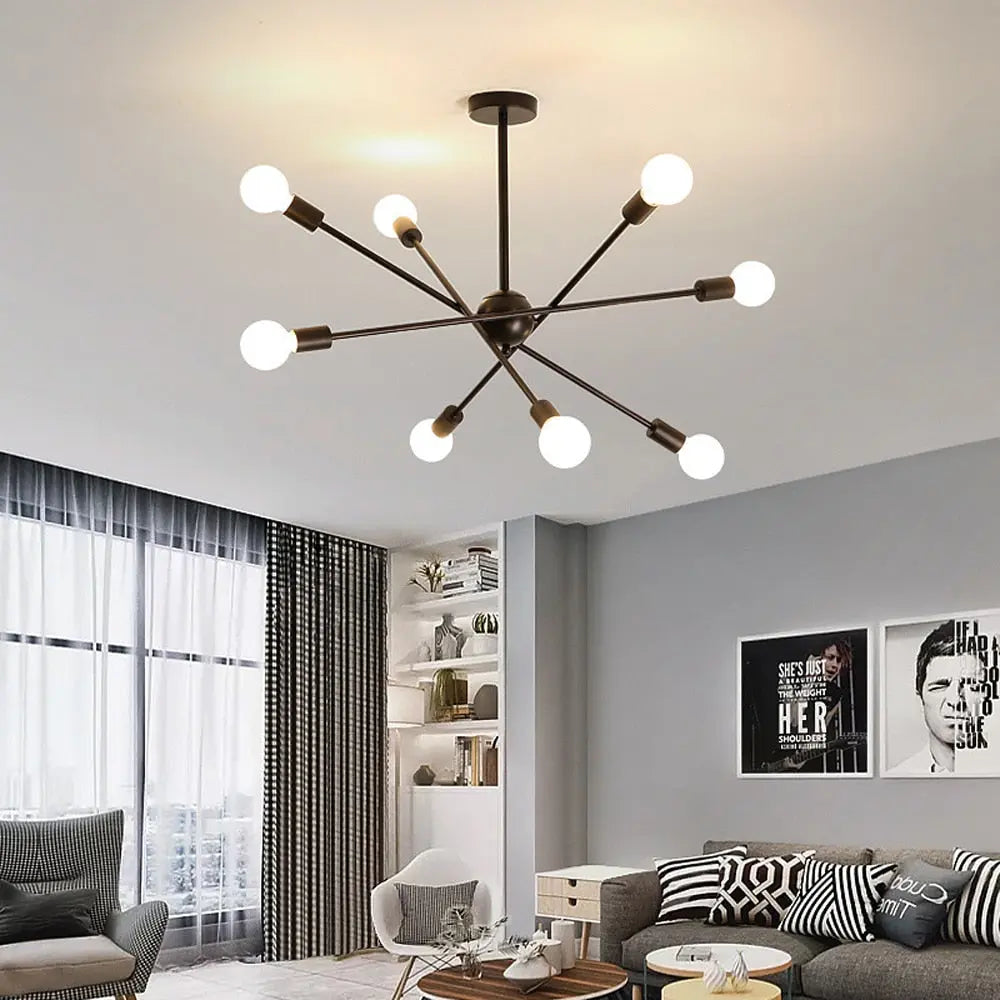 What Sets the Black and Gold Sputnik Chandelier Apart from Other Chandeliers?
The Black and Gold Sputnik Chandelier uniquely combines mid-century style with modern design elements.
Is the Black and Gold Sputnik Chandelier Covered Under Warranty?
Yes, the Black and Gold Sputnik Chandelier comes with a 2-year warranty. This assures that you're investing in a reliable and durable lighting fixture that stands up to daily usage.
How Many Light Sources Does the Sputnik Chandelier Have?
The chandelier is available in two configurations: one with 6 heads and another with 8 heads. This gives you the flexibility to choose based on your lighting needs and the size of the room.
What is the Lighting Area Covered by the Black and Gold Sputnik Chandelier?
The 6-head variant covers a lighting area of 10-15 m², while the 8-head version is ideal for spaces that are 15-20 m². This ensures that the chandelier can adequately illuminate different-sized spaces.
Can the Black and Gold Sputnik Chandelier be Used in Various Rooms?
Absolutely! The chandelier's unique design makes it a versatile option for various settings including the living room, bedroom, dining room, kitchen and even farmhouse-style interiors. Its dramatic flair and even light distribution make it a perfect fit for a variety of home decors.